A WEE STOCKING FILLER!
MERRY CHRISTMAS BOYS AND GIRLS!
While we cannot gather together this year, A Play, a Pie and a Pint invites you to experience a taste of the Òran Mór Christmas Panto magic from home…
We're delighted to present… 'A Wee Stocking Filler'
Starring Dave 'The Dame' Anderson, Juliet Cadzow, George Drennan and Frances Thorburn, and featuring Maureen Carr, Hannah Howie, Joanne McGuiness, Craig McLean, Amy Scott, Anita Vettesse, Clare Waugh and John Kielty
Video by John Kielty
Please note A Wee Stocking Filler contains adult language and themes and is not suitable for those under 16.
The generosity of our Òran Mór Christmas Panto audience means every year we're able to raise much needed funds for Spirit Aid. This year, since funds are needed more than ever, we're kindly inviting you to visit Spirit Aid's Christmas Toy and Food Hamper Appeal to donate what you can. Thank you in advance and Merry Christmas!
This money will go to families feeling hardship this winter in Glasgow and the surrounding areas, providing families with food, toys and goods that they normally wouldn't see at Christmas time.
Spirit Aid is a Scottish humanitarian relief organisation dedicated to alleviating the suffering of children and young people whose lives have been affected by poverty, neglect, abuse, lack of opportunity, humanitarian crisis or even blighted by war.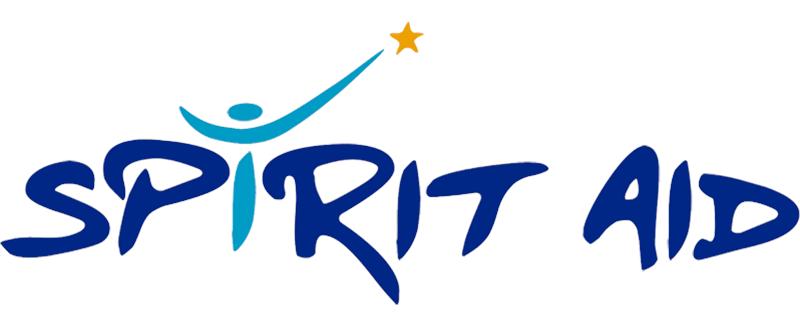 Founded in 2001 by David Hayman, Spirit Aid works across the world to reach children in need, with operations running in Scotland, Palestine, Afghanistan and Malawi
This year more than ever Spirit Aid need your help to make sure the most vulnerable in our communities get the help they need over the Christmas period whether that be food, clothing or that a child gets a visit from Santa. Help us make a difference!
Previous Pantomimes
Òran Mór Christmas Panto 2019
Dixie Whittington: The Hamecoming by Morag Fullarton
Mon 25th Nov – Sat 28th Dec 2019
Cast: Dave Anderson, John Kielty, Amy Scott & Clare Waugh
Directed by Morag Fullarton
Dixie has discovered the streets of London are not paved with gold and is down to her last two bob when wicked landlord Skinflint chucks her & her cat, Fleabag, out of their 'super cosy' lodgings (under stair cupboard). Now penniless and homeless Dixie resolves to get hame to her Granny in Glasgow for Christmas. But how?
Dixie is sure something will turn up, and it does – when the legendary Bow Bells whisper "turn again Whittington" she does, but doing a turn in a lowly dive to a room full of drunken sailors was not quite the 'turn' she expected.
When silver tongued pirate Captain Cut-Thrapple offers her a passage north in return for 'ratcatcher' cat Fleabag and some 'light duties' can he be trusted? Is the ship's cook Dame Dumplin' as sweet as she seems? Will the pirate galleon 'Partick's Revenge' really sail up the Clyde in time for Christmas? And surely that coastline looks more like Grenada than Greenock…
Enter hunky action hero Inverary Jones and magical mermaid Suzi-the Single-Fish, with their help Dixie might just make it back to her Glasgow Granny in time for the bells!
Òran Mór Summer Panto 2019
Dracula: Revamped by John & James Kielty

Tue 2nd – Sat 20th July 2019

Cast: Darren Brownlie, Angela Darcy, George Drennan & Ashley Smith.
Directed by Tony Cownie

DRACULA IS PAN-BREID! Or IS he? For MINA is turning into a VAMPIRE and JONATHAN is worried. Returning to Transylvania, they find DAME IGORETTE in a wretched state: with no VAMPIRE to terrorise the village, tourism has dwindled. There's only one thing for it: resurrect DRACULA… just long enough to break the spell over MINA and bring back the tourists. But the Calculating Count has other ideas: once re-incarnate, he kidnaps MINA and flees to Weegieland – where the sun never shines! JONATHAN and IGORETTE must unite and defeat DRACULA before MINA becomes his vampire bride forever…