After The Cuts heads to the Edinburgh Fringe Festival
Fri 03rd August 2018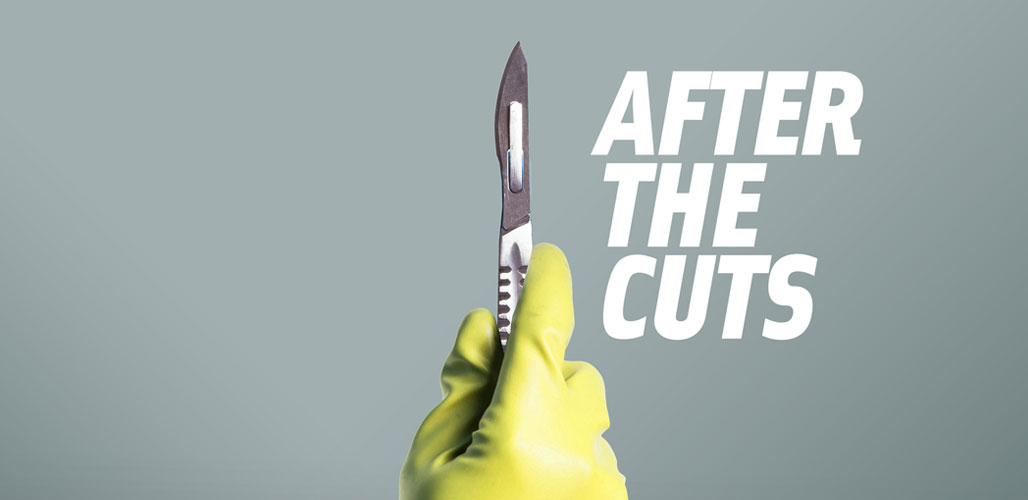 After The Cuts – which premiered here at PPP back in Autumn 2015 –  heads to the Edinburgh Fringe Festival!
Produced by Raw Material, in association with the Beacon Arts Centre, After the Cuts is a dark comedy by Gary McNair, directed by Beth Morton.
It's the future; just like now, but a bit more… well, shitey. Jim and Agnes have worked hard their whole lives and now Agnes needs a life-saving operation. With the NHS as we know it a thing of the past, they must take matters into their own hands in this darkly comic tale showing the lengths people go to for life and love.
Starring original cast member George Docherty, joined by Pauline Knowles.
After The Cuts runs at Summerhall throughout the Edinburgh Fringe Festival.
3rd- 26th August
For tickets & more info click here