SCOTS is going to the Fringe!
Thu 11th May 2023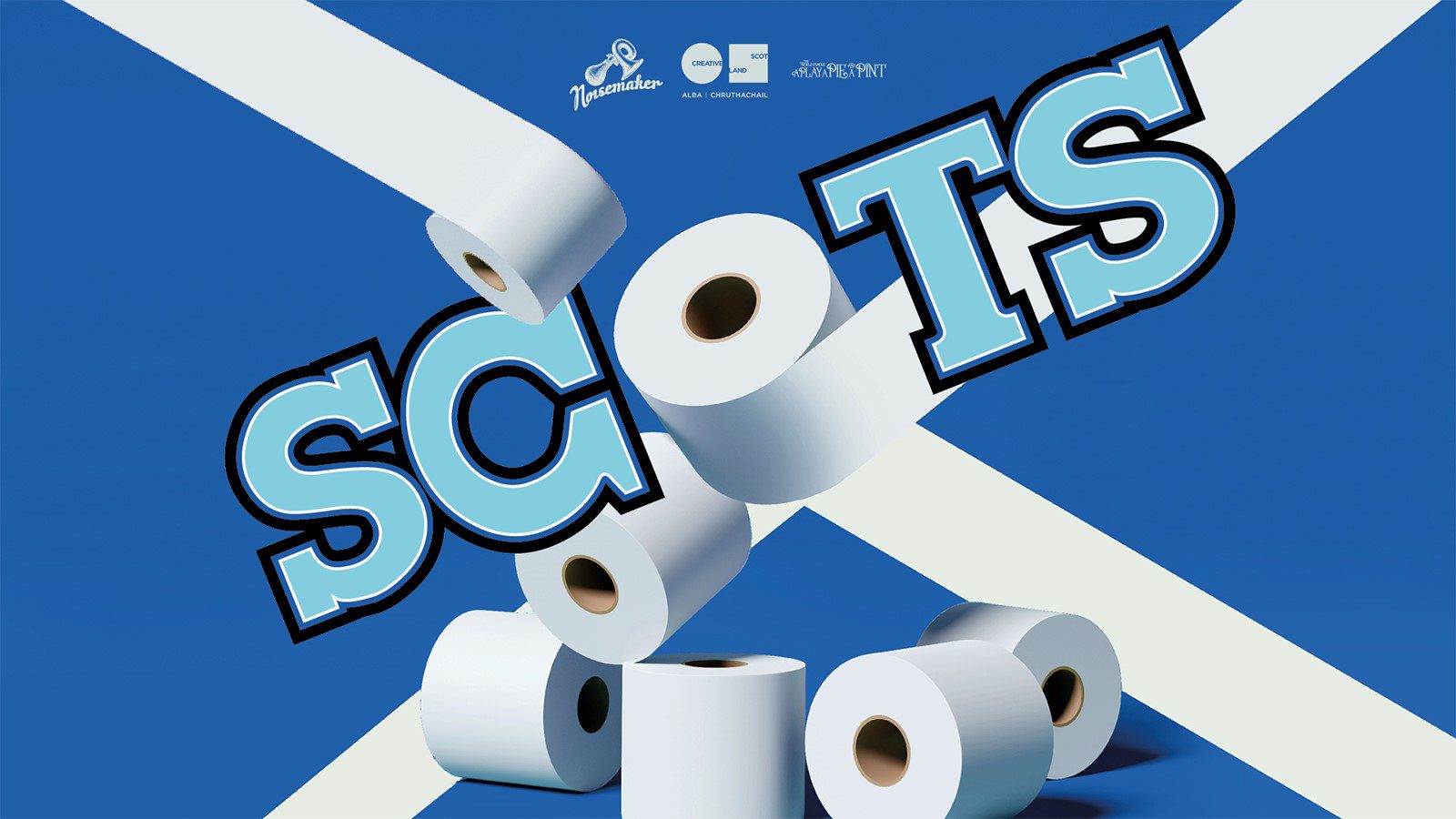 A Play, A Pie and A Pint (PPP) is delighted to announce that its acclaimed musical SCOTS will be performing at this year's Edinburgh Festival Fringe as part of the Made in Scotland showcase.
Following its sell-out run at Òran Mór and upcoming concert performance at 54 Below in New York, SCOTS will return to home soil and perform for two weeks only from Monday 14 to Sunday 27 August 2023 at the iconic Ghillie Dhu. Audiences will get the classic PPP experience with all tickets including hot food and a drink, making it a unique and fantastic value-option for festival-goers this August.
Written and composed by award-winning duo Noisemaker (Scott Gilmour and Claire McKenzie), SCOTS retells the true(ish) history of Scotland through the perspective of its greatest invention and storyteller – The Toilet – in an hour-long irreverent and rousing musical journey full of incredible original songs.
The show will be directed again by Jemima Levick, Artistic Director at A Play, A Pie and A Pint, with all eight cast members from its Òran Mór run returning to perform; Richard Conlon, Tyler Collins, Lauren Ellis-Steele and Grant McIntyre star alongside Royal Conservatoire of Scotland students Sebastian Lim-Seet, Star Penders, Yana Harris and Mackenzie Wilcox.
SCOTS is about our history, our people, our culture and one very special toilet. It's a celebration of Scotland, as much as it is a dissection, and we're thrilled to share it, along with our wonderful cast and team, with the brilliant, eclectic and international audiences of the Fringe!
– Noisemaker's Scott Gilmour and Claire McKenzie
I'm so excited to be presenting SCOTS as part of the 2023 Fringe. At A Play, A Pie and A Pint, we always strive to further the reach of our work. While we have a network of wonderful co-presenters across Scotland, the Fringe offers an opportunity to connect with venues and stages from the rest of the UK and internationally, which is a fantastic prospect.
– Jemima Levick, Artistic Director at A Play, A Pie and A Pint
Tickets for SCOTS at the Edinburgh Festival Fringe 2023 will go on sale in the near future. More information on how to book will be shared on our website and on our social media pages.