Please note this play ended on Sat, 23 February, 2019.
Directed by April Chamberlain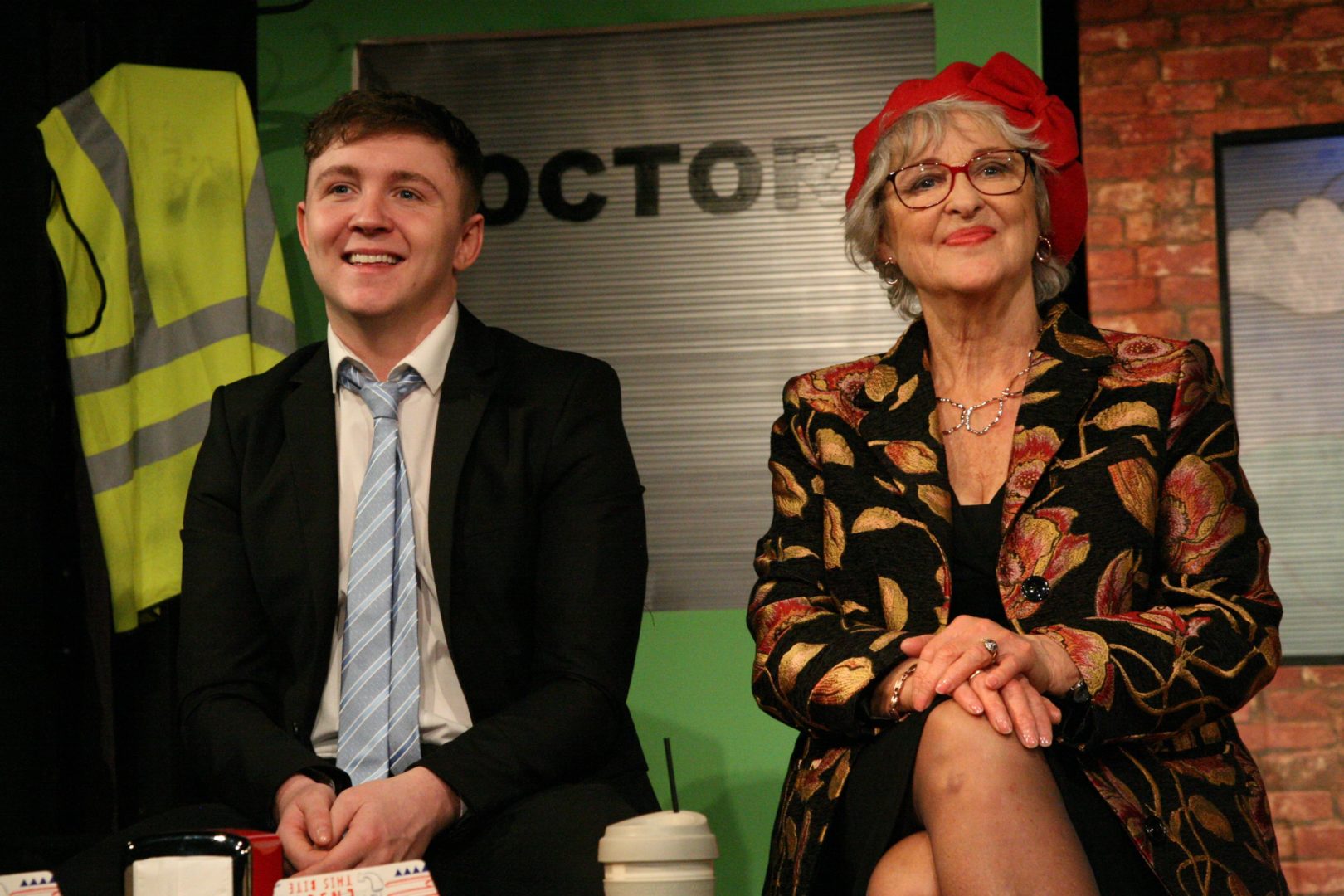 Cast: Anne Kidd & Craig McLean
Annabelle strikes up an unlikely relationship with her dead husband's potty-mouthed employee, Jim. She begins to enter into Jim's un-finishing school, liberating her own voice through vulgarity, Annabelle gets herself heard.
Presented in association with Aberdeen Performing Arts.
Douglas Maxwell has been one of Scotland's top playwrights since his debut in 2000.  His recent work includes The Whip Hand at The Traverse Edinburgh, Charlie Sonata at The Royal Lyceum Edinburgh, Yer Granny (a version of Roberto Cossa's La Nona) for the National Theatre of Scotland and Fever Dream: Southside for The Citizens, Glasgow.
His many other plays include Decky Does a Bronco, Mancub, Promises Promises (staged in New York as The Promise) and A Respectable Widow Takes to Vulgarity.
His plays have been performed in translation in Germany, Norway, Hong Kong, New York, Chicago, Holland, Canada, Sweden, New Zealand, Wales, Japan, France, Belgium and South Korea, where his debut play Our Bad Magnet has run for over ten years.
His plays are published by Oberon books.  His first collection of work focuses on his writing for younger audiences. As well as Decky Does a Bronco and Mancub that volume also contains Too Fast, The Mother Ship and Helmet.
Douglas lives on the Southside of Glasgow with his wife and two daughters.
Please note this play ended on Sat, 23 February, 2019.