Please note this play ended on Sat, 07 May, 2022.
Directed by Becky Hope-Palmer | Cast - Leah Byrne, Graeme Rooney & James Watterson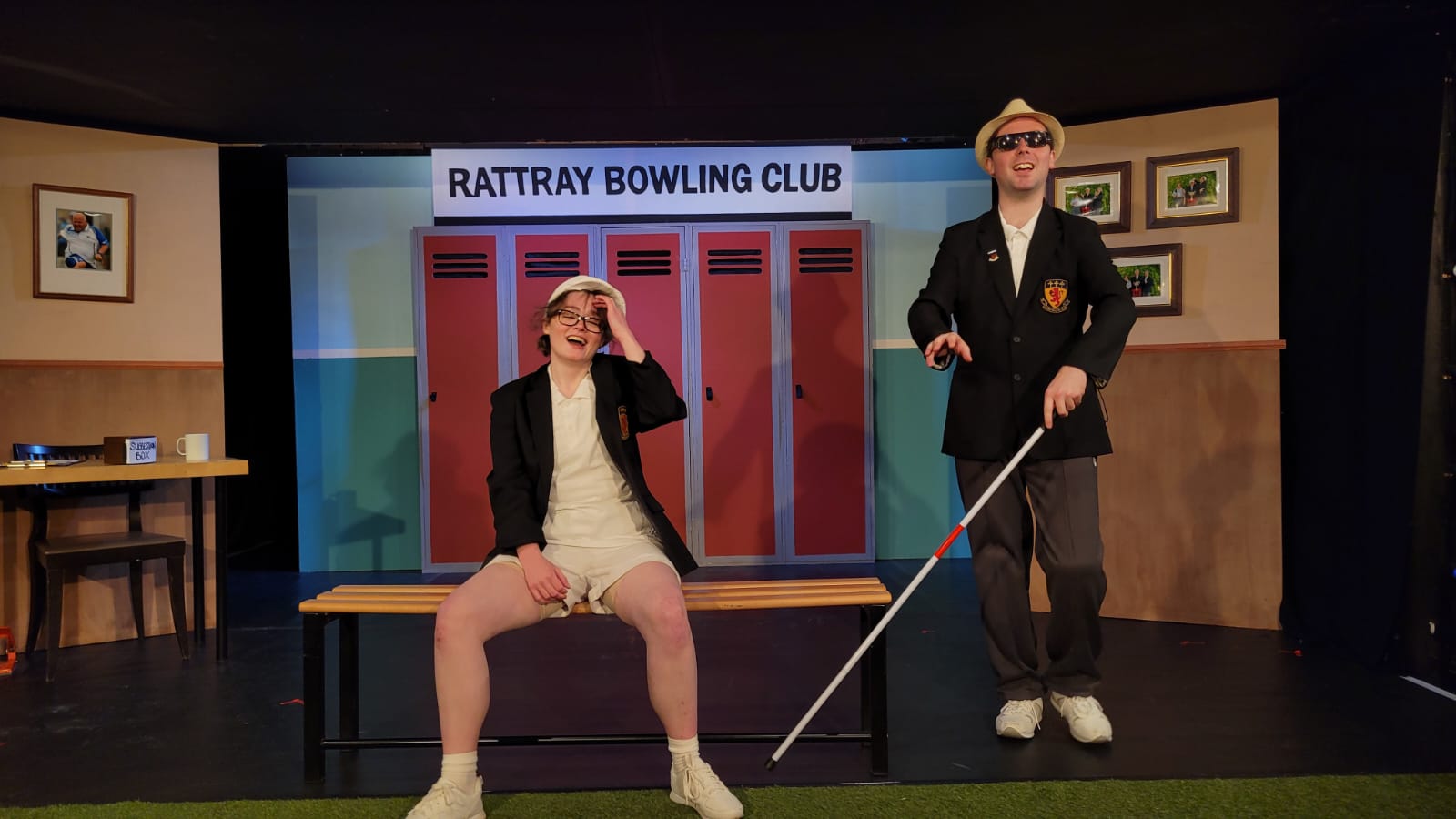 When pompous President Maxwell of the Bowling Club belittles the skills of Ladies Champion, Ailsa McKay, she decides to disguise herself and enter the Gentleman's Championship. The straightforward plan soon becomes more complex when her alter ego, Alistair, is entered into other tournaments, gains family members and not everyone falls for the disguise. Blackmail, unheard of medical conditions and the world's slowest bowler contrive to ruin Ailsa's dream. Can she keep Alistair a secret and beat the pompous President?
Presented in association with Aberdeen Performing Arts.
Cast
Tour Dates
Aberdeen Performing Arts w/c 9th May, 2022
GRAEME ROONEY is a writer/performer who co-created and starred in the Edfringe sell-out and BBC2 sketch show 'The Ginge, The Geordie and The Geek'. He's also had writing commissioned for BBC Radio 4, BBC Radio Scotland, and for Comedy Central.  He trained at RCS and graduated from the BA-Acting course. His acting credits include - The Play That Goes Wrong (Duchess Theatre, West End), All My Sons (Queens Theatre), Europe (Dundee Rep/Barbican), Doc Martin (ITV), Bad Education (BBC) Rab C Nesbitt (BBC), Ashes to Ashes (BBC) and watch out for him this year in Wedding Season (Disney Plus).

BECKY HOPE-PALMER trained at the Royal Conservatoire of Scotland and was a finalist for the prestigious JMK Award in 2021 and 2019. She is an associate artist for She Productions in East Yorkshire, directing the musical It's Different For Girls along with several other projects. Becky also spent two years at the Royal Shakespeare Company between 2017- 2019 assisting on The Hypocrite and Romeo & Juliet. At the Lyceum in Edinburgh she has been Associate Director for An Edinburgh Christmas Carol, was resident Assistant Director for the 2014/15 season and is currently writing her first play, Seven Against Edinburgh, which will be performed in 2022.
Please note this play ended on Sat, 07 May, 2022.