Please note this play ended on Sat, 04 June, 2022.
Directed by Joanna Bowman | Cast - Hannah Jarrett-Scott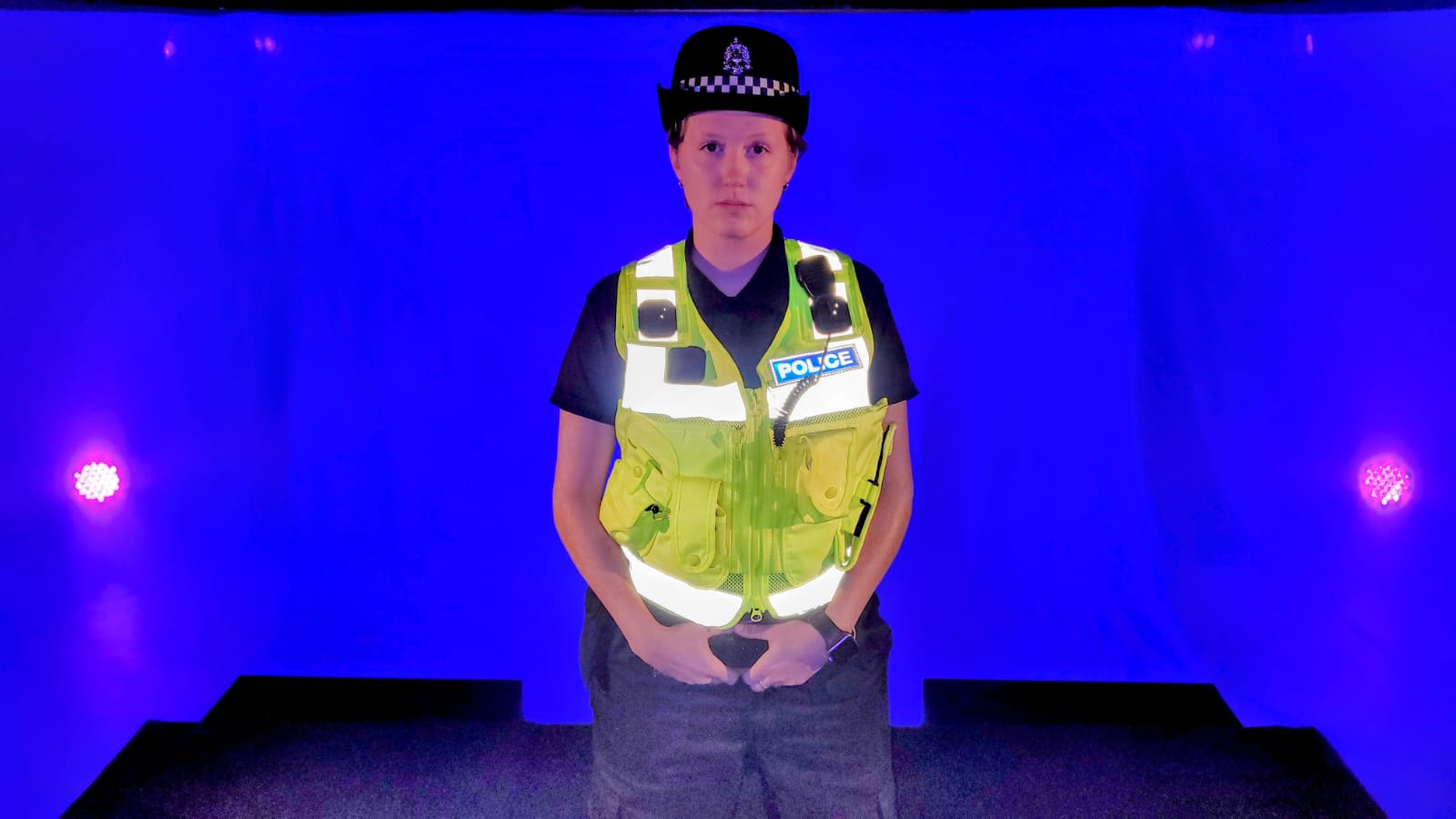 It's like the sun casts a spell, some hypnotic solar shite, and suddenly ordinary people dae terrible things." As PC Nicky McCreadie responds to a 'mass brawl' on The Meadows, it's not just the Neds she has to worry about. In the aftermath of violence and suspicion, Nicky discovers she might not be the person she thinks she is. Alright Sunshine explores gender, power, and the politics of public space.
ISLA COWAN's previous work for stage includes, Daphne, or Hellfire (Pleasance; Assembly Roxy), Sno Wite & the 7 Dickensians (Strange Town/Scottish Storytelling Centre), The View from Portobello (LYT/Royal Lyceum), BANTER (LYT/Traverse), and poetic solo show, Learning to Live (Laughing Horse). Isla has worked on digital and audio theatre projects with Strange Town, Scottish Mental Health Arts Festival and the Scottish Youth Theatre. She was also recently Assistant Director on GUT (Traverse/NTS) and The Duchess [of Malfi] (Lyceum/Citizens). Isla was selected for the 2019 Inspire playwrights programme at Hampstead Theatre and, in 2021, she was Winner of the Alpine Fellowship Theatre Prize.
JOANNA BOWMAN's director credits include: Mary & Ada Set the World to Rights (a Play, a Pie and a Pint) Hero, Nibble Nibble Gnaw (Dundee Rep), Hotel Home (OSO Arts), Hedda Gabler (Byre Theatre), Delay Detach (Scottish Arts Theatre Award, Edinburgh Fringe). Associate Director credits include: Carousel (Regent's Park Open Air Theatre), The Metamorphosis (Vanishing Point/Emilia Romagna Teatro Fondazione), The Good Life (Fiery Angel/UK Tour) Assistant Director credits include: Sing Yer Heart Out for the Lads (Chichester Festival Theatre), A Midsummer Night's Dream (Regent's Park), Cyrano de Bergerac (National Theatre of Scotland), Nora: A Doll's House, A Christmas Carol, The Macbeths (Citizens Theatre), Toy Plastic Chicken (Traverse/Òran Mór). Joanna is Associate Director of Vanishing Point.
Please note this play ended on Sat, 04 June, 2022.