Please note this play ended on Sat, 02 October, 2021.
Directed by Andy McGregor | Cast - Katie Barnett, Alan Orr and Gavin Jon Wright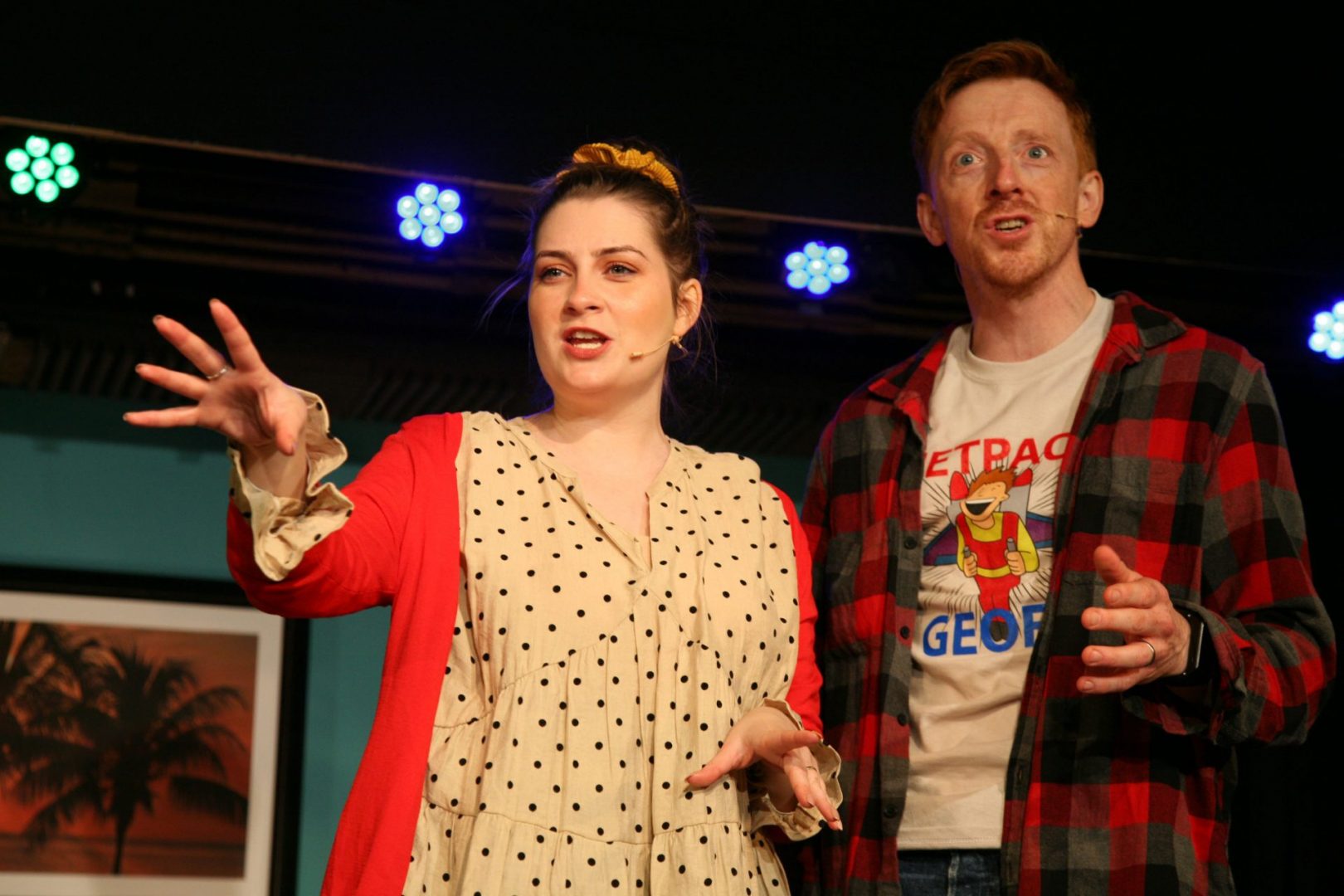 Robbie and Jess are living the life. He's a successful computer programmer and she is on her way to being a headteacher. Until, totally out of the blue, Jess discovers she is pregnant. They'll be fine. It's just a baby. I mean… how disruptive to their metropolitan, 21st century lives can that be?
They. Have. No. Idea.
A heart-felt, surreal and truthful musical comedy from the creator of Spuds and Crocodile Rock that may or may not feature a tap-dancing baby…
Musical Director: Ross Adam Brown
Presented in Association with Traverse Theatre
*Please note that this musical contains some themes that reference and address mental ill health*
Cast
Tour dates
Edinburgh, Traverse Theatre Tuesday 5th – Saturday 9th October
Andy McGregor trained at Glasgow University and the Royal Conservatoire of Scotland. Shows he has written, composed and directed include Spuds, The Rise and Inevitable Fall of Lucas Petit, Pure Freezin', Love 2.0 and Crocodile Rock. He wrote and composed The Park (National Theatre of Scotland) and directed the short film Ever Young (Beacon Arts Centre). He has made various Christmas shows for wee ones at The Citizens Theatre and wrote and directed Lost in Pantoland and The Snow Queen (PACE). He has directed The Dolls Dragged Up (Scottish Tour) , Disturbed (Play, Pie and a Pint), Godspell and Twelfth Night (RCS) and has composed for The Royal Court, The National Theatre of Scotland and the National Youth Theatre. He composed and sound-designed The Ugly One (Tron).
Please note this play ended on Sat, 02 October, 2021.