Please note this play ended on Sat, 28 May, 2016.
Directed by John Sheehy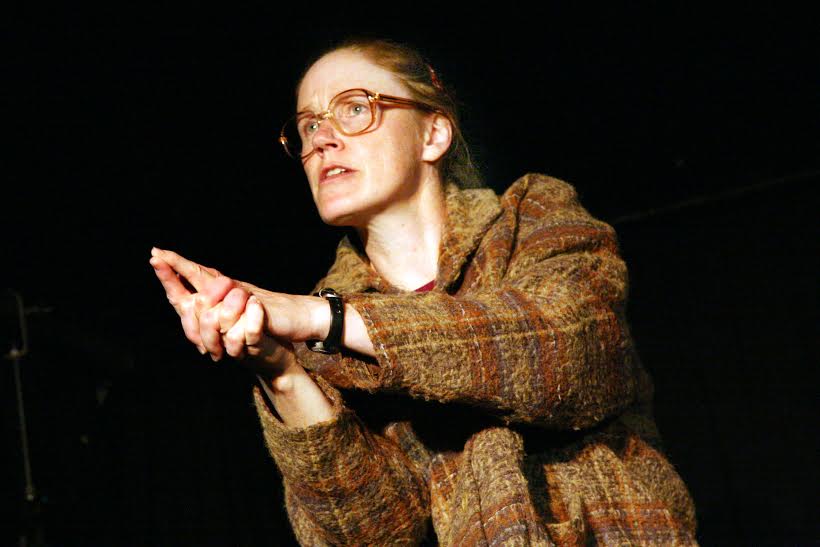 CallBack theatre, the company that brought you the sell out show Fred & Alice (5 Stars- The Herald, 4 Stars- The Times, 4 Stars- Irish Examiner)
are delighted to be back at the Oran Mor with 2 hugely successful short plays
ARSEHAMMERS
&
BONFIRE NIGHT 
by international award winning writer CLAIRE DOWIE
"THOROUGHLY COMPELLING" Irish Theatre Magazine
"TOP CLASS COMEDY" Munster Express
Starring Cora Fenton "Exceptional performance" – The Irish Mail on Sunday.  'Amazing' – RTE's The View.
Directed by John Sheehy 5 Stars The Herald, writer & director of the critically acclaimed Fred & Alice, The Hole and Set in Stone.
ARSEHAMMERS
"Having Arsehammers is magic.  Sometimes you don't have them and then, all of a sudden, bang, you have them again".
An endearing tale of a child who is sure that their grandfather's strange disappearances reveal supernatural powers.
BONFIRE NIGHT
"If you hear a loud bang on bonfire night do you think it's a firework….or a gun going off?"
A darkly comic gem about a devoted daughter, whose mother's hip operation, sets off a chain of events that lead her to become the world's most unlikely assassin.
__________________________________
Both plays have characters who are perfectly ordinary and yet completely extraordinary and there is a wicked sense of humour underlying everything.
__________________________________
Please note this play ended on Sat, 28 May, 2016.