Please note this play ended on Sat, 17 June, 2023.
Directed by Becky Hope-Palmer | Cast - Rehanna Macdonald, Lynsey-Anne Moffat, Anna Russell-Martin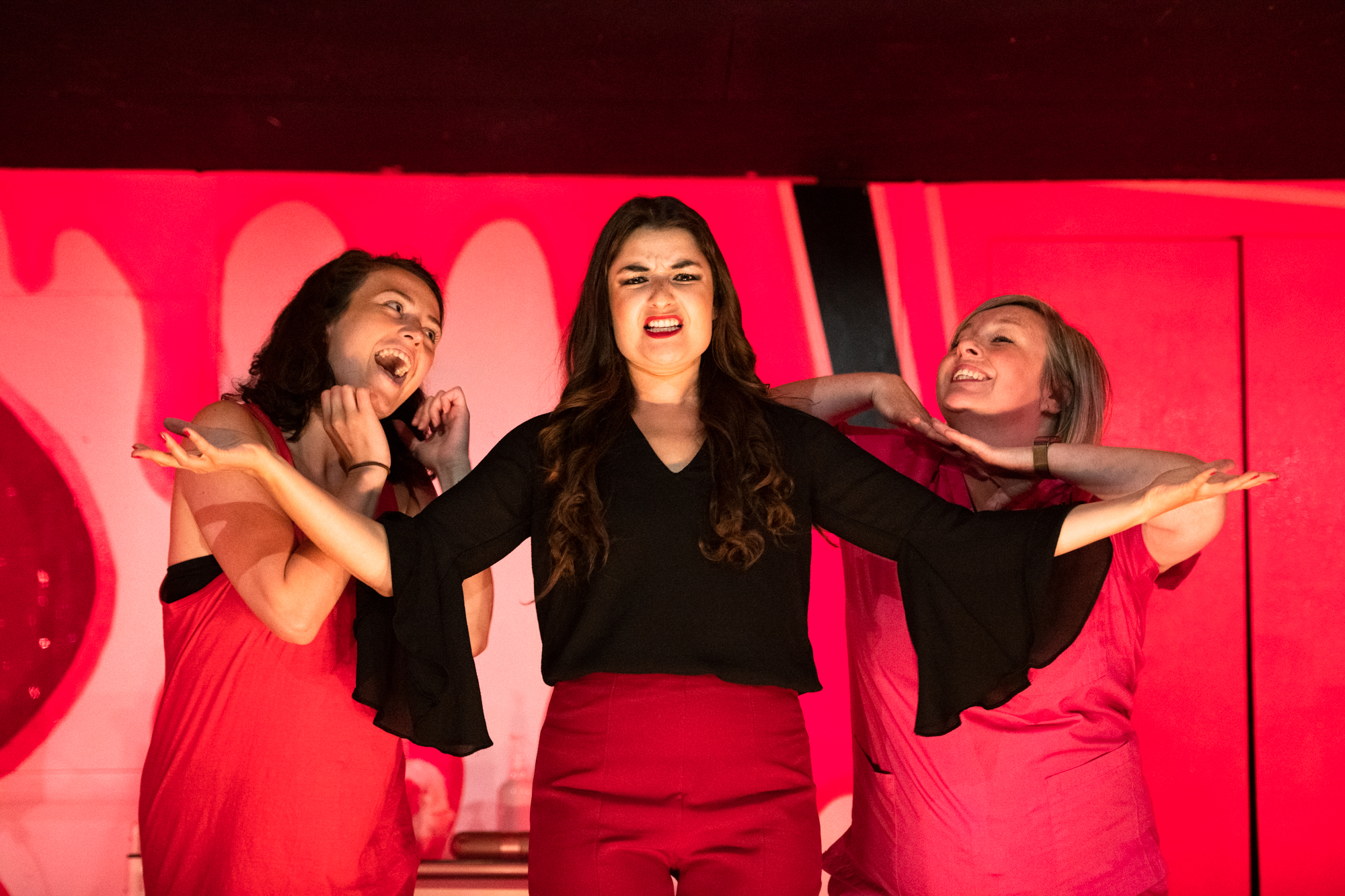 A dark comedy delving into power play dynamics, politics, class and the desperation for eternal youth.
Priya and Caris have an arrangement, a somewhat risqué arrangement for a Tory MP and an NHS nurse to have.
When picture-perfect, bottom-of-the-barrel Bonnie interrupts this unusual pair, Priya sinks her fangs into a tasty, new opportunity.
What will it take for the power dynamics to shift?
Who will have blood on their hands?
★★★★
"Dark and daring, Bloodbank leaves you craving some real justice"
The Wee Review
Dates
Oran Mor, Glasgow: w/c 12th June 2023
Creative Team
Writer: Meghan Tyler
Director: Becky Hope-Palmer
Dramaturg: Matt McBrier
Designers: Gemma Patchett and Jonny Scott
Assistant Director: Katie Thompson
MEGHAN TYLER is an award-winning playwright and actor from Newry. Their play Crocodile Fever stormed the Edinburgh Festival Fringe at The Traverse Theatre in 2019, and recently won the prestigious Stewart Parker Award. They have won the Channel 4 Playwrights Bursary, the New Playwrights Award with Playwrights' Studio Scotland, and were a member of the New Playwrights Programme at the Lyric Theatre. Their first play Nothing To Be Done received the MARTA Award for Best Script, "representing artistic hope for the future". After a raucous old time with The Persians in 2018, they are delighted to be back at PPP.
BECKY HOPE-PALMER trained at the Royal Conservatoire of Scotland and was a finalist for the prestigious JMK Award in 2019 and 2021. She is an associate artist for She Productions in East Yorkshire and worked for two years on attachment with the Royal Shakespeare Company from 2017-2019. Past productions include work with Dundee Rep, The Traverse Theatre, A Play, A Pie and A Pint, Royal Conservatoire of Scotland and at the Lyceum Theatre in Edinburgh, most recently writing and directing their inaugural young company production, Seven Against Edinburgh.
Please note this play ended on Sat, 17 June, 2023.