Please note this play ended on Sat, 24 September, 2022.
Directed by Ken Alexander | Cast - Jamie McKillop, Ross Baxter and Tom McGovern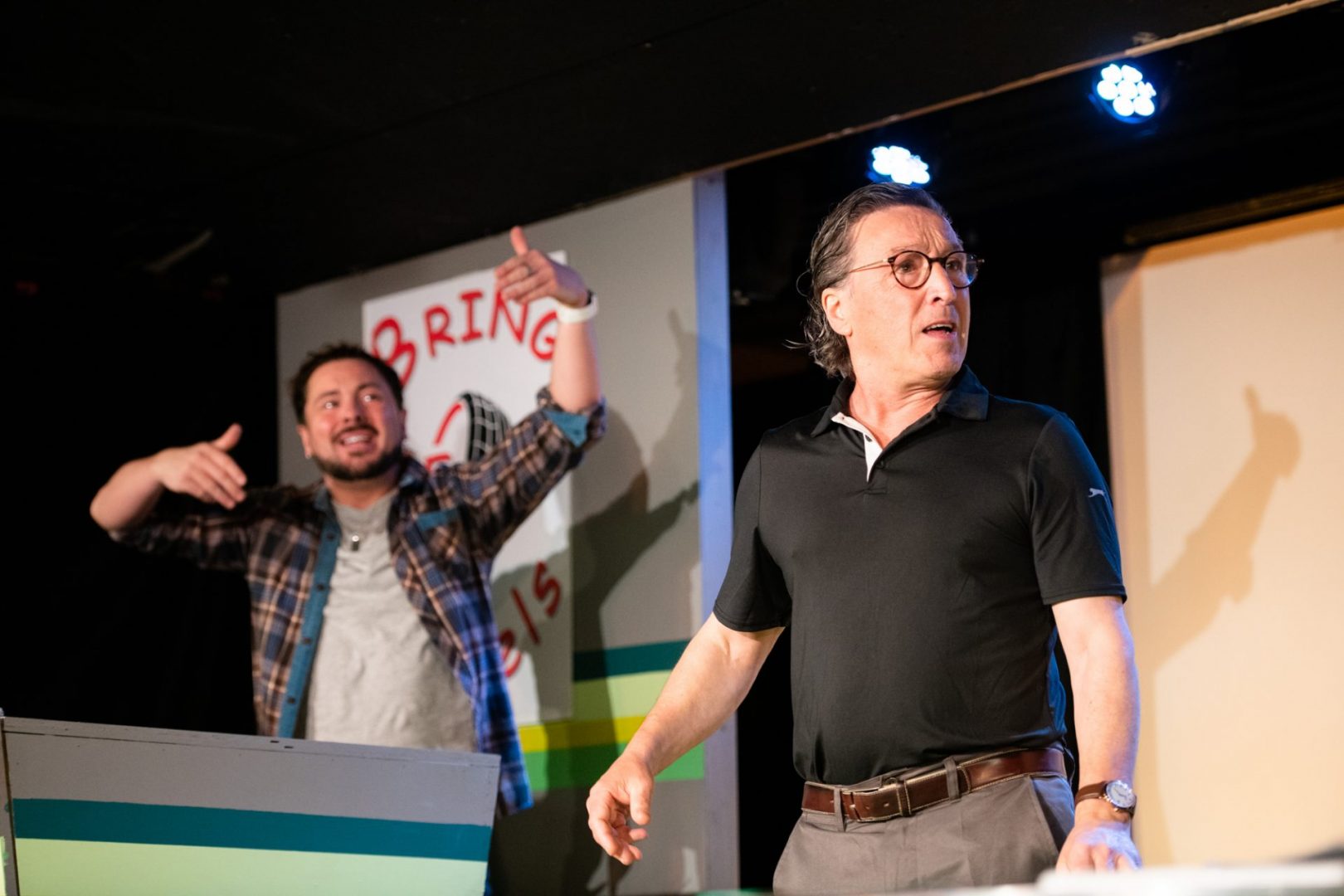 An uninsured taxi driver crashes into a BMW. Even worse, the BMW belongs to his boss, who also happens to be his new boyfriend's dad.
Meet the Parents collides with the gig economy in this smashing new comedy about love, lies and loyalties.
Presented in association with The Traverse Theatre.
Cast
Tour Dates
The Traverse Theatre, Edinburgh | w/c 26 September 2022
DAVE GEROW has previously written two plays for A Play, A Pie & A Pint: The Infernal Serpent (PPP / Dumfries & Galloway Arts Festival) and A Change in Management (PPP). His short fiction has appeared in Gutter, The Malahat Review, Planet, The Frogmore Papers, en bloc, The Cardiff Review, Hobart and elsewhere, and been shortlisted for the Bridport Prize. He's a PhD student in Creative Writing at the University of Glasgow.
KEN ALEXANDER 's recent work includes a revival of "Aye, Elvis" by Morna Young for the Traverse at last year's Edinburgh Fringe, the award winning premiere of Peter Arnott's "The Signalman" ('Best New Play', 'Best Actor', 'Best Production' CATS 2021) for A Play, A Pie and A Pint (PPP/Traverse Theatre) and for Perth Theatre/Raw Material Arts on tour, and "Jamie and the Unicorn" co-written with Fraser Boyle for Ayr Gaiety. Earlier this year Ken was in Vienna to direct "A Doll's House, Part 2" by Lucas Hnath at Vienna's English Theatre and in the summer he will be directing the Broadway musical "Little Women" at the Edinburgh Fringe for the Royal Conservatoire of Scotland at the Assembly Rooms.
Please note this play ended on Sat, 24 September, 2022.