Please note this play ended on Sat, 27 April, 2019.
Directed by Morag Fullarton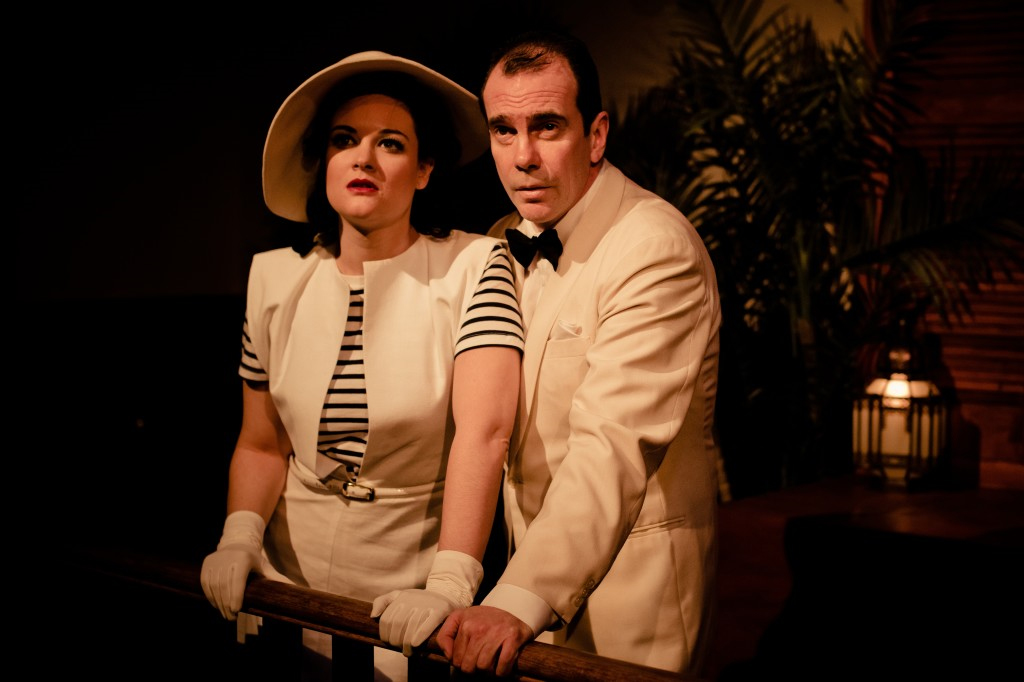 Winner of the People's Choice Vote
Cast: Kevin Lennon, Gavin Mitchell and Clare Waugh
*Please note all advance tickets have sold out – limited tickets will be available on the door each day.
This lovingly disrespectful homage to one of the classic films of all time was first performed at Òran Mór in 2010 and has since been performed in Paris, London and Barbados. Set in Morocco 1941, a Nazi infested hotbed of corruption, teeming with refugees all desperate to get hold of the all elusive exit visa and flee war torn Europe. Then one night as they they congregrate in Rick's bar, who should walk in but the beautiful Ilsa, Rick's long lost love…
Casablanca has some of the most iconic scenes and best lines ever written, so why not play it again? But this time in a tiny gin joint, with 3 actors playing all the parts… and the chance to drown out the Nazis with a rousing chorus of the Marseillaise.
"Gavin Mitchell is simply outstanding as the heart broken American.. in a fabulously funny retelling of the Second World War thriller" (The Telegraph)
Morag Fullarton wrote and presented her first play while at the RSAMD. On leaving she collaborated with composer Patrick Doyle to write 'Glasvegas' an Edinburgh Fringe hit and has since gone on to write successfully for both the
atre and television. Other plays for PPP include 'Mack the Knife', 'The Last Picture Show', 'The Lying Bitch and the Wardrobe' and 'Sunset Boulevard, the Lunchtime Cut' and 'Doris, Dolly and the Dressing Room Divas' for the Òran Mór.
Presented in association with the Traverse Theatre.
Please note this play ended on Sat, 27 April, 2019.