Directed by Laila Noble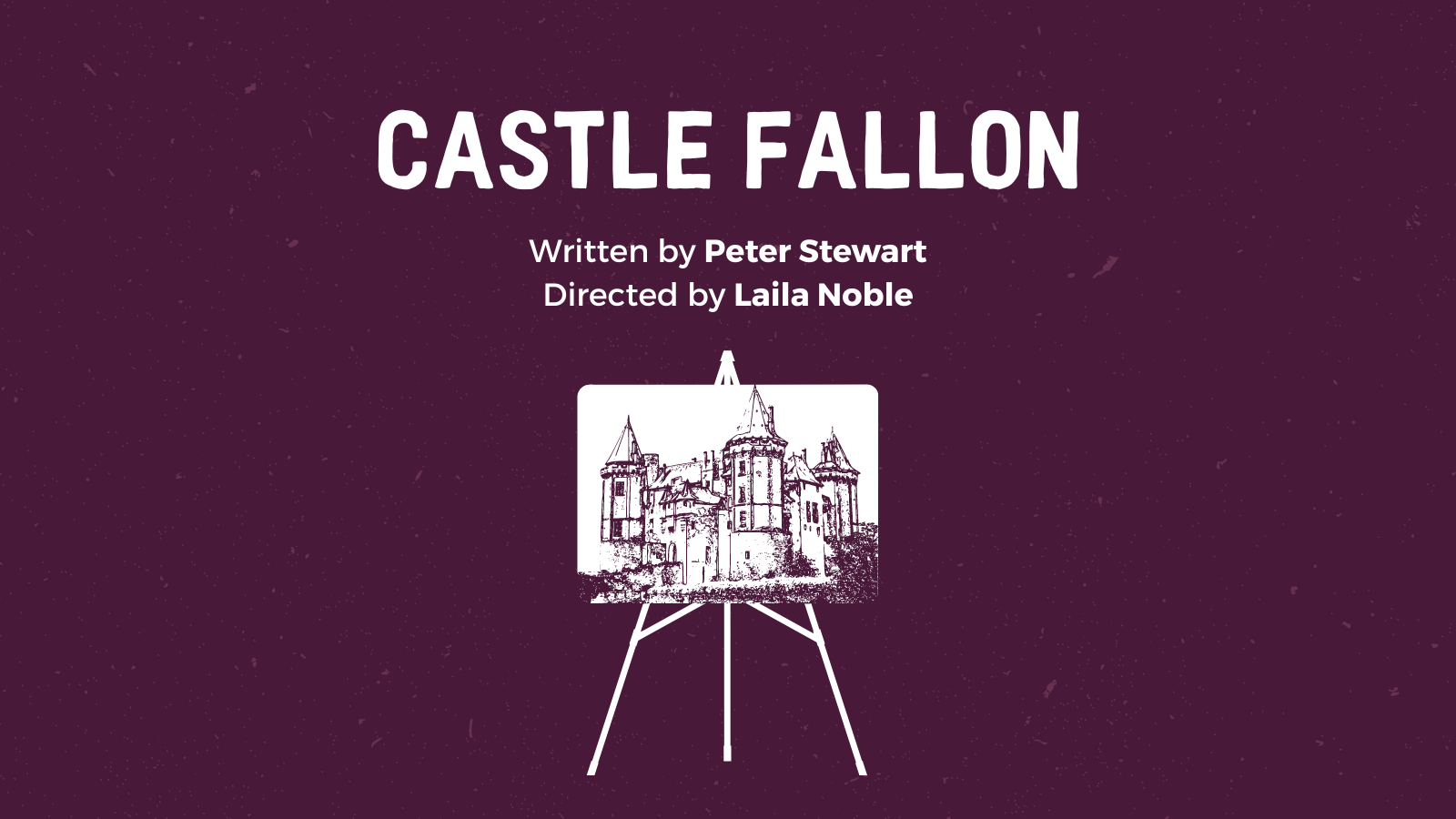 A tragicomedy showing how grand narratives of heritage and identity meet their match in office politics.
What does an expert in Castle Fallon do, when her job at the castle is lost?
Gerard Nambudiri is a man on a mission. He wants to drag the National Trust kicking and screaming into the 21st century, making it woke and not so broke.
To do that he has to make the Trust's old guard redundant, and Marie and Mona are the next to get the chop. But they're not going to go without a fight.
After they stumble upon one of Gerard's secrets, the Highland women begin to blackmail, bicker and backstab, while Gerard does what he can to keep his vision alive.
Dates
Oran Mor, Glasgow: 6-11 November 2023
PETER STEWART is a writer from Belfast. He came over to Scotland for university and hasn't left since, working at various jobs in heritage, theatre and TV. This is his first play, and he is delighted it is being shown at the Oran Mor.
LAILA NOBLE is a Queer identifying Director and Playwright from Wales, based in Scotland. Her recent directing credits include The Bush, Waves, Svetlana, Moonlight on Leith and for Traverse Young Writers (2022). Laila is a literary producer and mentor for Page2Stage Edinburgh and has her own Company, ClartyBurd (New Scottish Companies Award 2021). As a writer, Laila was the inaugural winner of the St. Andrews Playwriting Award with her play Y Dyn yn y Llong Danfor [The Man in the Submarine]. She was also the winner of the Scottish Arts' Club Bright Spark Award (2018), runner up for Theatre Uncut's Political Playwriting Award (2019) and was a finalist for the Hope Mill Playwriting Award (2021).
Laila is the Resident Director at A Play, A Pie and A Pint for its Autumn 2023 season, made possible thanks to the Marilyn Imrie Fellowship in association with Stellar Quines.