Please note this play ended on Sat, 27 June, 2015.
Directed by Gareth Nicholls
Featuring Meg Fraser, Robert Jack and Harry Ward
"To sail with such a heathen crew that have small touch of human mothers in them! Whelped somewhere by the sharkish sea."
Big book. Big themes. Big whale. Join us for a rollicking shanty-laden adaptation that preserves the vastness of Melville's language and vision. But with less harpoon tutorials.
J.C. Marshall is a writer based in Glasgow. Her work has been performed in the U.K at numerous theatres, including The Barbican, The West Yorkshire Playhouse and The Tron, as well as internationally in Berlin and San Francisco.
SOL SUMMER SEASON OF CLASSIC CUTS 2015 at ÒRAN MÓR
A Play, A Pie and A Pint is delighted to welcome you to an exciting season of Classic Cuts featuring four great plays cut down to 45 minute versions for lunch-time theatre-goers.
Be sure to come to Òran Mór this summer, as the Herald says "What's not to enjoy?"
This year, all of our Classic Cuts shows are heading to the Byre Theatre in St. Andrews  
Moby Dick; or The Whale will be running at the Byre Theatre from 7th – 11th July. Click here for more details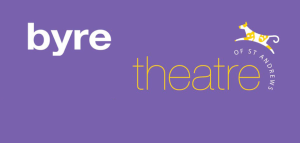 Please note this play ended on Sat, 27 June, 2015.