Please note this play ended on Sat, 13 June, 2015.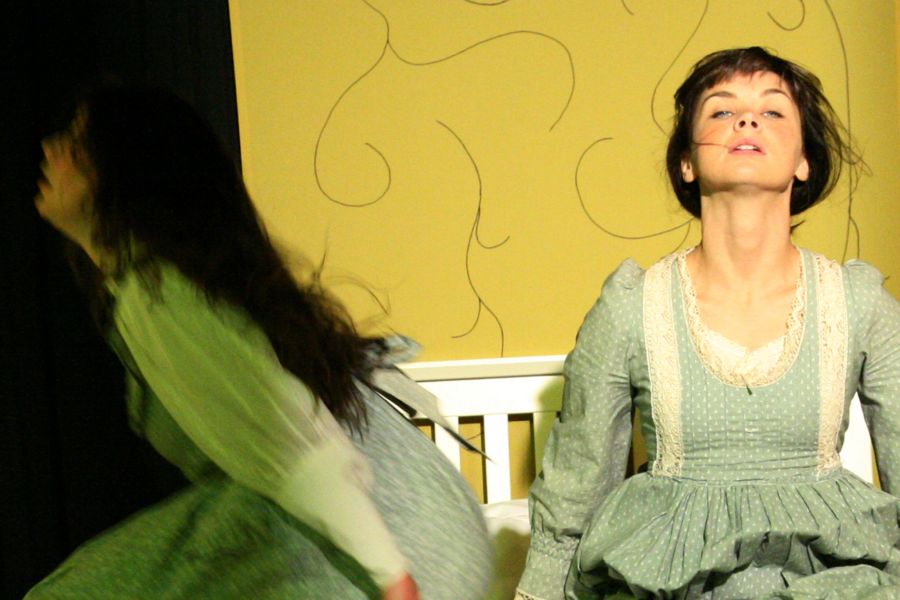 Directed by Sacha Kyle
Featuring Hannah Donaldson, Sandy Nelson and Katie Armstrong
"I can't stand this room.  I never saw a worse wallpaper in my life. The colour is repellent, almost revolting: a smouldering, unclean yellow, strangely faded by the slow turning sunlight. It is a dull yet lurid orange in some places, a sickly sulphur tint in others. I wish I could get well faster. This wallpaper looks at me as if it KNEW what a vicious influence it had."
Charlotte Perkins Gilman's classic Gothic tale of misunderstood mental health and marriage transfers to the stage in a modern reworking, showing that the themes are all too relevant over 100 years on.
SOL SUMMER SEASON OF CLASSIC CUTS 2015 at ÒRAN MÓR
A Play, A Pie and A Pint is delighted to welcome you to an exciting season of Classic Cuts featuring four great plays cut down to 45 minute versions for lunch-time theatre-goers.
Be sure to come to Òran Mór this summer, as the Herald says "What's not to enjoy?"
Please note this play ended on Sat, 13 June, 2015.