Please note this play ended on Sat, 23 September, 2023.
Directed by Annie George | Cast - Hamzah Aftab, Beruce Khan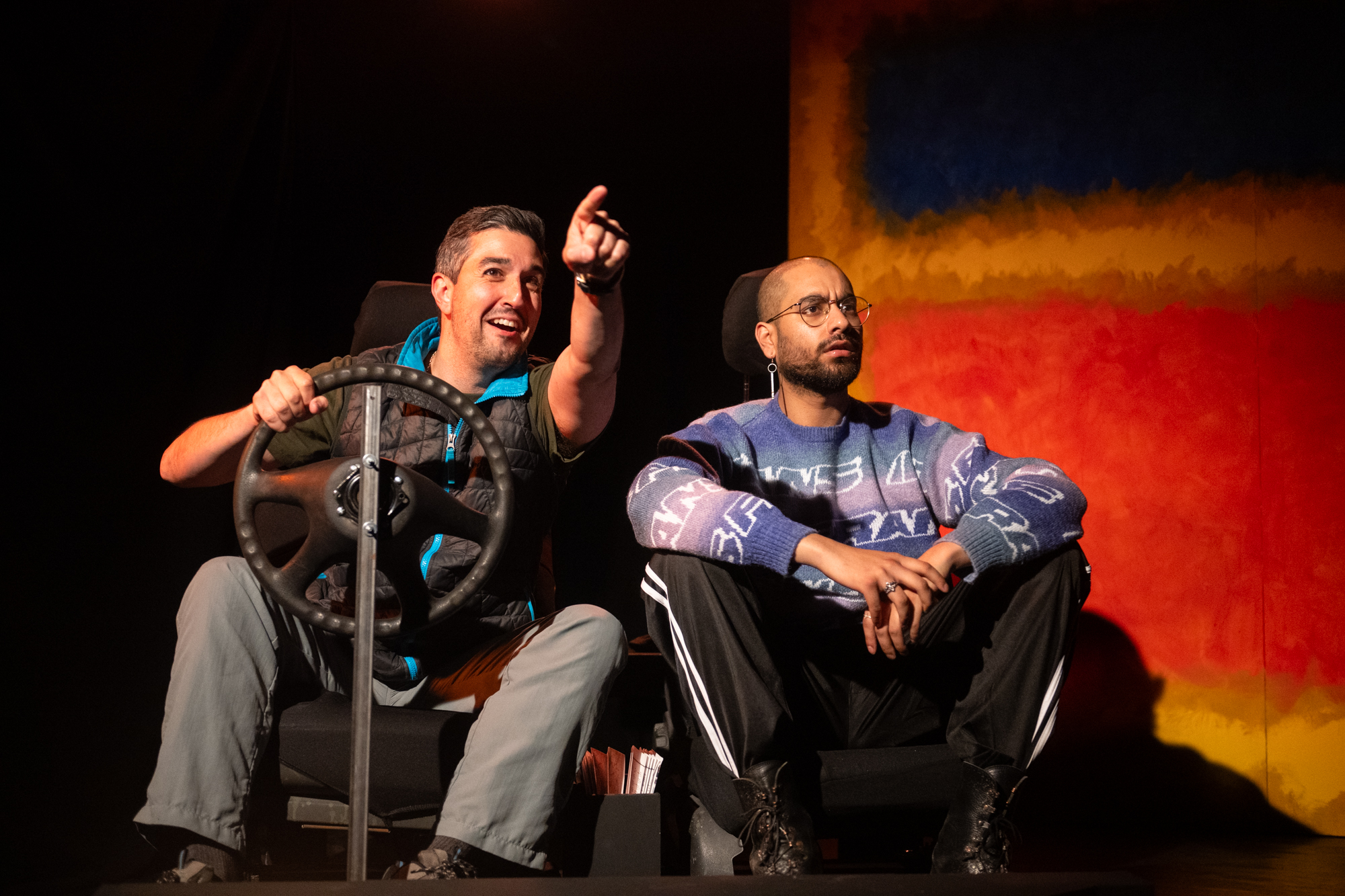 A poignant and comic drama about two half-siblings on an overnight road trip that veers off course and becomes a journey of self-discovery.
Half-siblings, Jay and Kay, are on a road trip travelling overnight from Glasgow.
After growing up apart, the recently united pair are heading for the coast down south, to go camping for a few nights and get to know each other better.
However, things don't go according to plan. As family secrets and lies unravel, Jay and Kay are forced to make an urgent detour but attract unwanted attention on the road, which threatens to foil their renewed mission.
Will the road trip bring them together or will their baggage overload the suspension?
Coast will feature evocative sound design by Eve Allan and her Edinburgh-based band HÜSH.
Co-presented with Traverse Theatre.
This play contains themes which some people may find distressing.
Please click here to read more about its content.
Dates
Oran Mor, Glasgow: 18 – 23 September 2023
Traverse Theatre, Edinburgh: 26-30 September 2023
Cast
Creative Team
Written and directed by Annie George
Design by Jonny Scott and Gemma Patchett
Sound design by Eve Allan
Rehearsal Photos
ANNIE GEORGE is an East Lothian based writer/theatre maker and '...one of Scotland's most powerful and interesting writer-performers' (The Scotsman).  Recent productions include Home is Not the Place and Twa - a collaboration with visual artist Flore Gardner - which were part of the Made in Scotland showcase and received Summerhall's Meadows Award in 2022.
Please note this play ended on Sat, 23 September, 2023.