Please note this play ended on Sat, 09 March, 2019.
Directed by Marilyn Imrie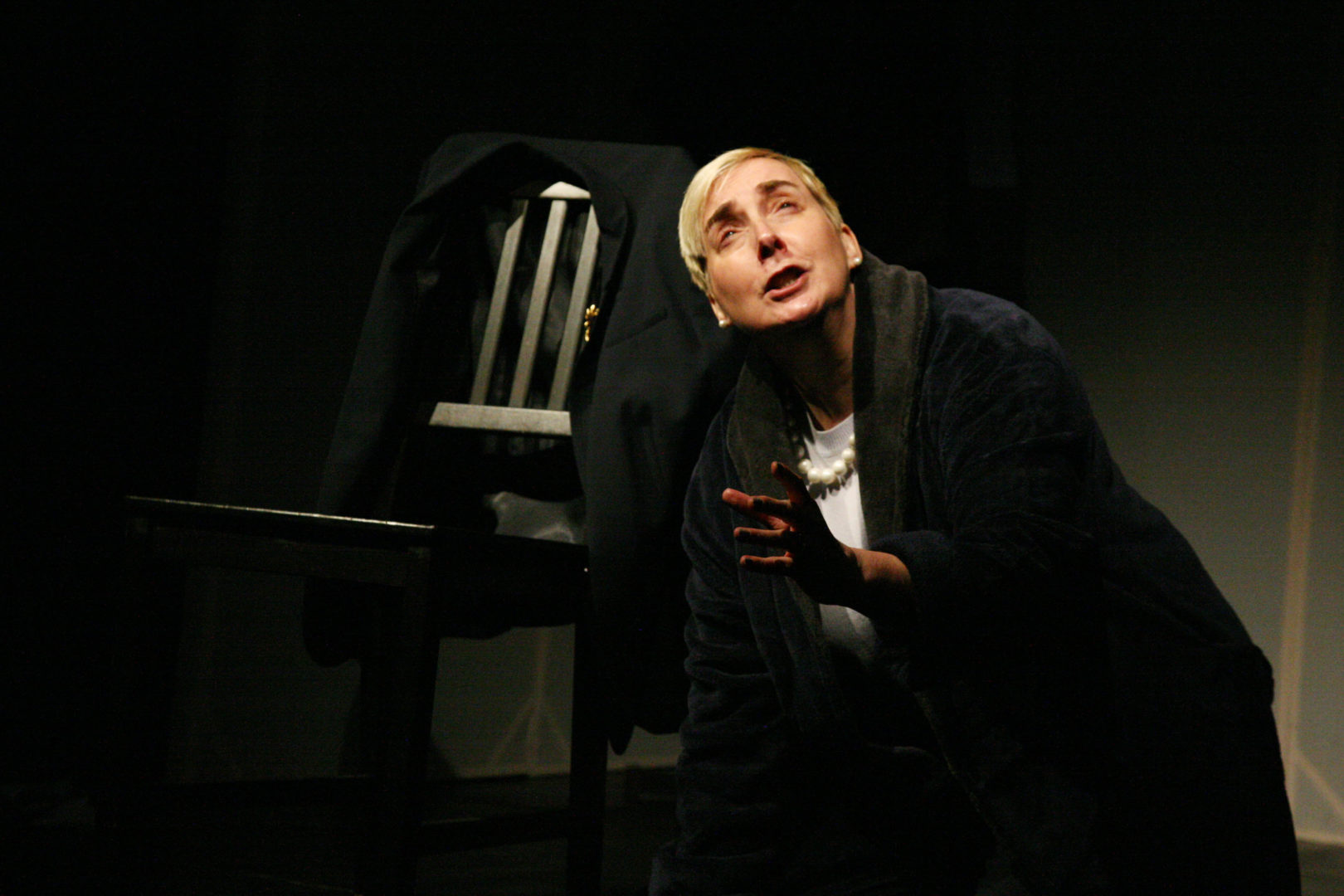 Cast: Wendy Seager
Barbara once willingly gave up her dead-end job to nurture the careers of husband Andy, now a police Superintendent, and son Gavin, a newly qualified surgeon. Homemaking is really her thing, with social events, art classes and church-based volunteering on the side. Perfection. Until, horribly, everything crashes.
Alma Cullen began her writing career by writing radio drama for the BBC. Her fourth play THE CALEDONIAN CASCADE was bought out by Granada Television and for a time she wrote both radio and TV drama before concentrating exclusively on the latter – which between the 1980s and the early 2000s included A HARDY BREED OF GIRL and a 75-minute film LIVES OF OUR OWN (also for Granada). In this period her STV play NORTHERN LIGHTS, starring Rik Mayall, was shortlisted for an Emmy while A DEGREE OF UNCERTAINTY was a BBC Play for Today. Another STV play TWO PER CENT won the Pharic MacLaren award and a further STV drama OFF PEAK won the silver medal at the New York TV Festival; it was also transmitted as a Prix Italia entry in 1986. Later work has included a four-part drama serial WINTER SUNLIGHT for Channel 4 and a celebrated four-part film series for Central Television INTIMATE CONTACT starring Claire Bloom. Her original drama series for STV, THE ADVOCATES, was transmitted in 1991. Since then highlights have been the four 2 hour original  screenplays she wrote for Central's popular INSPECTOR MORSE series and a screenplay for Yorkshire TV's  A TOUCH OF FOST starring David Jason, who also starred in ALL THE KING'S MEN for the BBC. Recently she has concentrated on stage work, with COMING CLEAN the latest of five plays for Oran Mor.
Please note this play ended on Sat, 09 March, 2019.