Please note this play ended on Sat, 11 February, 2017.
Directed by Marilyn Imrie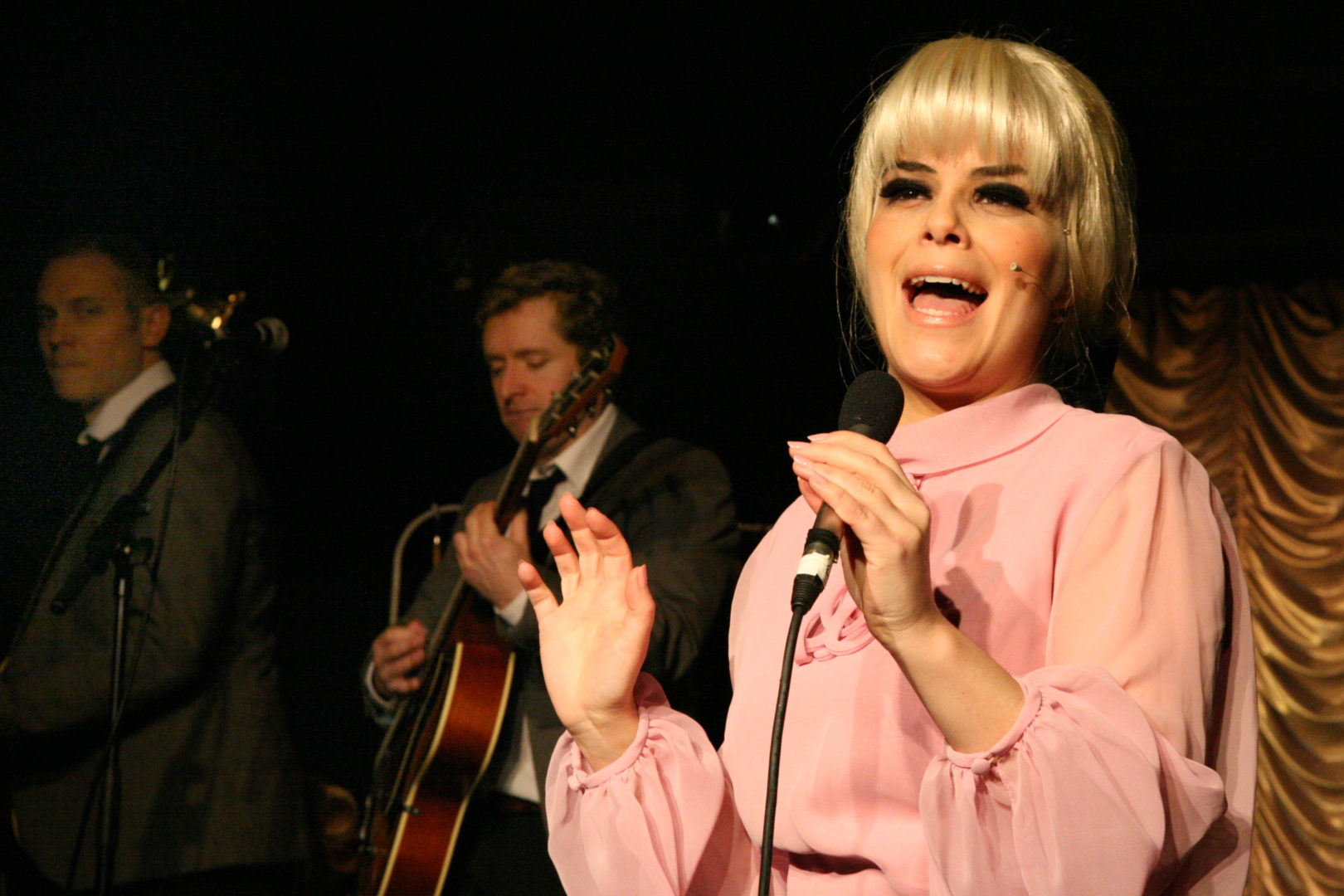 This production is dedicated to Annie Caulfield 
1959 – 2016
Cast: Simon Donaldson, Kevin Lennon and Frances Thorburn. 
It's 1964 and Dusty Springfield is at the height of her fame, scoring hits in the UK, US and around the world. On a tour of South Africa she refuses to play to segregated audiences and finds herself demonised and threatened by South Africa's security police and jeered at back home in England for her naivety.
Shot through with Dusty's timeless music, leavened with her earthy humour and straight talking, Dusty Won't Play is a reminder of the tangled paranoia of apartheid and the true story of Dusty Springfield's refusal to play segregated audiences in South Africa. She didn't change the world but she did something.
—
Annie Caulfield is a dramatist, broadcaster and travel writer.
A comedy and television scriptwriter, Annie has also written award winning stage and radio plays, and line after line of stand up comedy.
Annie published five travel books, including explorations of Jordan, Benin and her native Northern Ireland and she has broadcast from destinations ranging from Australia to Zanzibar.
Annie's children's book Katie Milk Solves Crimes was shortlisted for the Glen Dimplex award and longlisted for Ottakars' book awards. She won a Race In The Media award for her radio play After You've Gone, starring Lenny Henry and Clarke Peters, and a Peggy Ramsay Bursary for her stage work.
Please note this play ended on Sat, 11 February, 2017.