Please note this play ended on Sat, 02 September, 2017.
Directed by Stuart Hepburn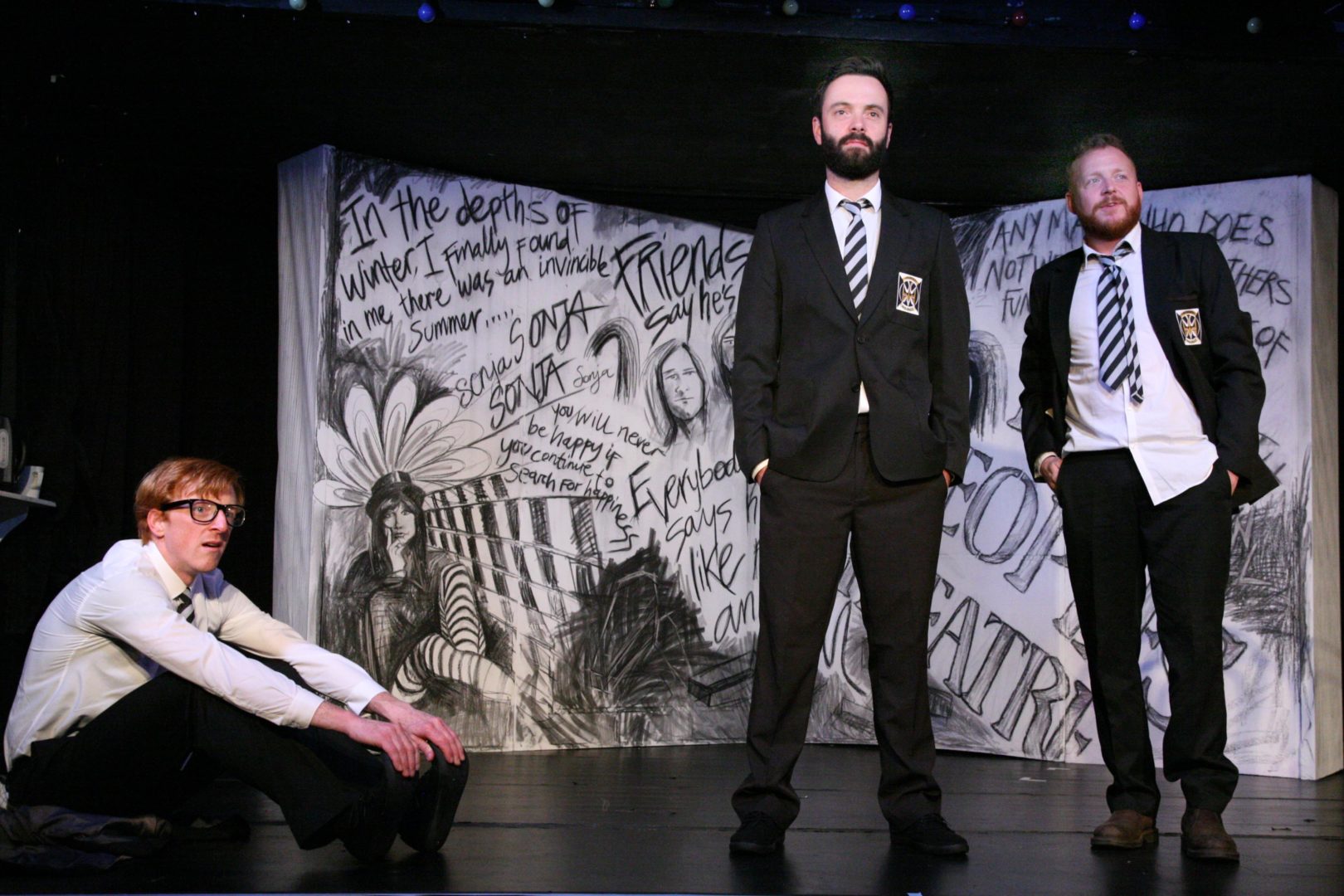 Cast: Gavin Jon Wright, Ryan Fletcher and James MacKenzie
Soren Kierkegaard once said that life has to be lived forwards, but can only be understood backwards. 
"The Empty Charcoal Box" is the tragi-comic story of Billy Brewster and his two best friends, Eddie and Deansy.  It tells of how a seemingly inconsequential event on their last day at school 45 years in the past has had a life-changing impact on all of them. 
Now at the age of 60, the trio are confronted with that age old question which illuminates the path to wisdom. Should they look backwards to try to undo their mistakes, or forwards and try not to repeat them? 
Their friendship, happiness and ultimately their lives will depend on making the right choice.
Dr Stuart Hepburn has been acting and writing screenplays and plays professionally for over 30 years.
"The Empty Charcoal Box" is his third work at Òran Mór and A Play, A Pie and A Pint. He is currently working on producing the 2018 Scottish Tour of his last play there, "The Beaches Of St Valery" with Eden Court Theatre, Inverness.
Recent writing work includes episodes of "River City" for  BBC Studios, and "Katie Morag" for BBC Children's.
He has written three feature films six stage plays, and over 80 hours of Television drama. He created "McCallum," and adapted Ian Rankin's "Rebus" for Clerkenwell  Films, and has written and appeared in  series such as "Hamish Macbeth" and "Taggart".
He lectures in Screenwriting and Performance at the Universities of Stirling and the West of Scotland.
Please note this play ended on Sat, 02 September, 2017.