Please note this play ended on Sat, 04 April, 2015.
Directed by Joe Douglas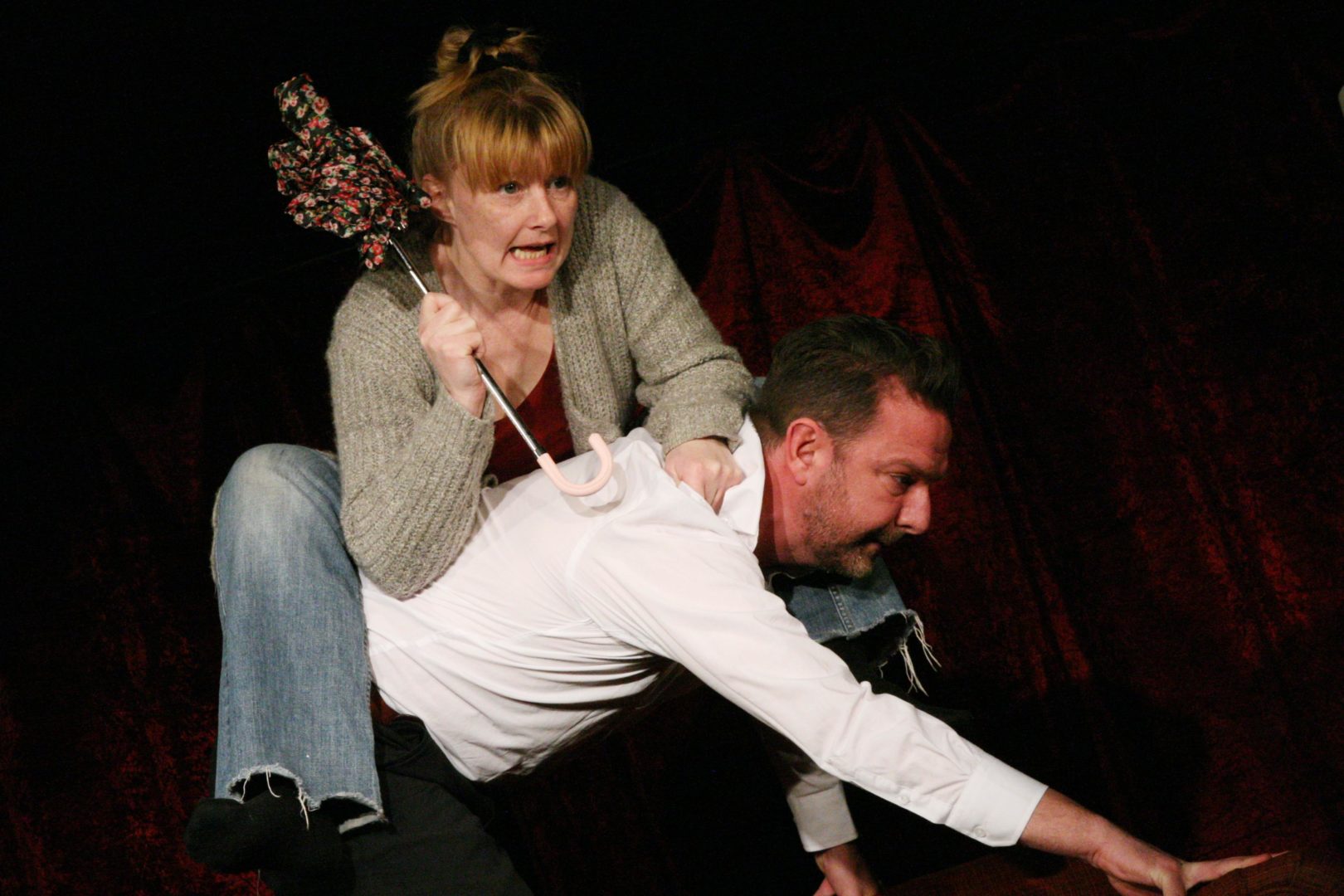 Featuring Richard Conlon and Meg Fraser
"I've given you every little piece of me to keep you happy, fed you every last morsel to keep you interested."
Moira and Peter have been having an affair for a decade. He'd promised to finally tell his wife today, but then Peter promises a lot of things. Something's got to give. And it does, when a crack in Moira's ceiling gives way to something they could never have expected. Tensions rise and the destruction intensifies, threatening to engulf the couple completely. Moira finally starts to question their relationship and what it's doing to her. When is enough enough?
Alison Carr's recent theatre credits include: The Soaking Of Vera Shrimp (Winner, Live Theatre/Empty Space Bursary Award); Fat Alice (Traverse Theatre); A Wondrous Place (Northern Spirit, tour); Never Rains But It Pours (LabFest, Theatre503); The Girls From Poppyfield Close, Clint (Live Theatre); Can Cause Death starring Olivier Award-winning actor David Bradley (Forward Theatre Project at the National Theatre, Northern Stage & Latitude Festival)
Alison has also worked with theatres and companies including Paines Plough, nabokov, Old Vic New Voices, Village Pub Theatre and 5065 Lift.
Radio credits include Dolly Would (BBC Radio 4) and Yackety Yak (The Verb, BBC Radio 3).
In association with Aberdeen Performing Arts and The Traverse Theatre 
Also running at The Lemon Tree, Aberdeen from 24th – 28th March and the Traverse, Edinburgh from 7th – 11th April
Please note this play ended on Sat, 04 April, 2015.