Please note this play ended on Sat, 06 February, 2016.
Directed by Mary McCluskey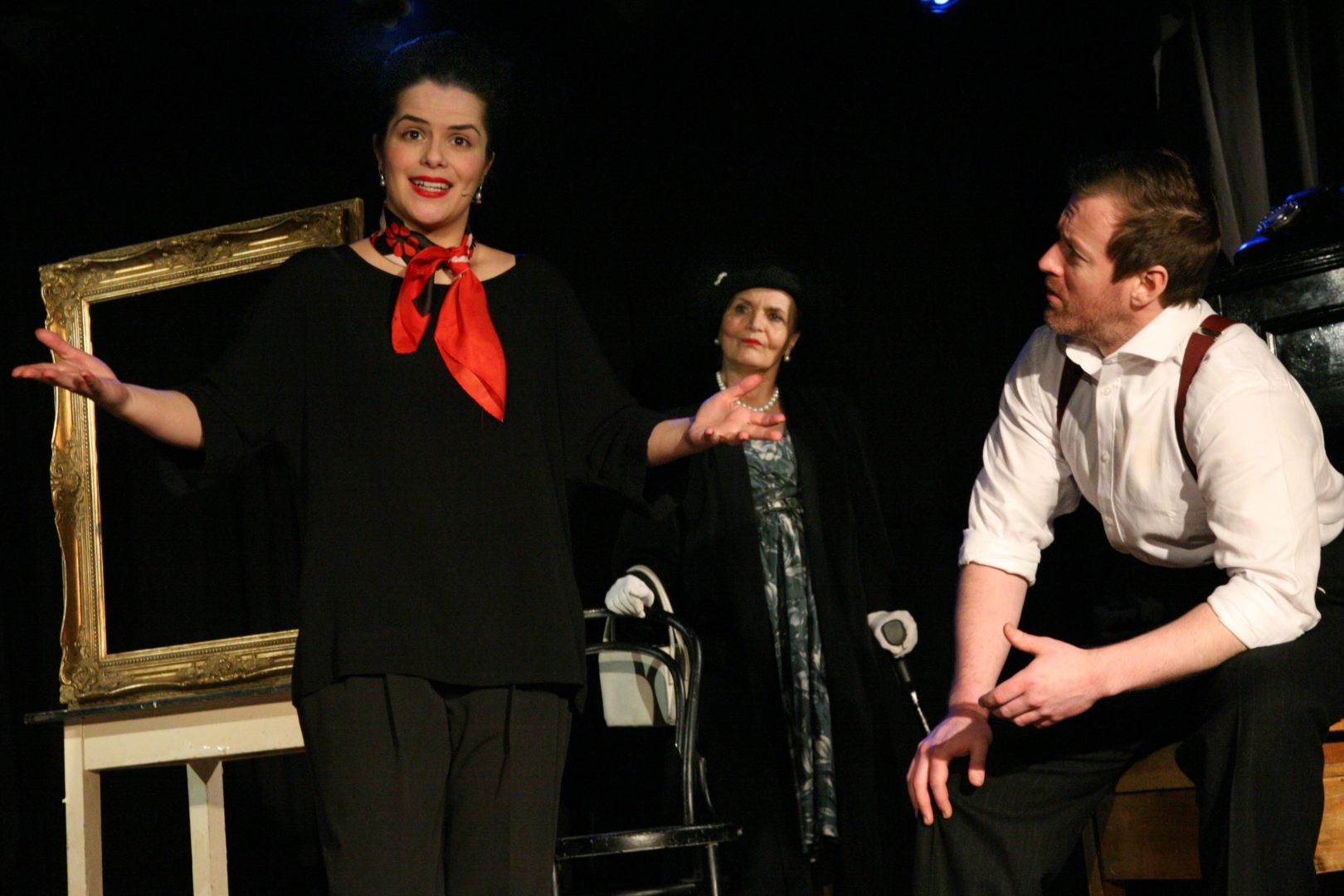 Featuring John Kielty, Alison Peebles and Frances Thorburn
"Ethel was no good for anything except to create chaos and fear."  – Judy Garland about her mother.
April 1961, a little rehearsal room in Manhattan, and Judy Garland is a day away from playing what will become the legendary Carnegie Hall concerts.  Struggling under the crushing weight of expectation, not fully recovered from illness, she calls on her old friend Sal to keep her company, calm her nerves.   Of course, Ethel shows up too – being dead is just a detail.
Mothers and daughters, it's never easy.
David Cosgrove: Extensive credits across theatre, radio and television which include creating two series for Citv (Butterfingers, Uncle Dad) the latter winning Scottish BAFTA for Best Children's TV.   Finalist, Red Planet Prize 2012.   Theatre work includes over a dozen commissioned plays (Mull Theatre, Borderline, Pavilion Glasgow, First Base, Govan Initiative, Craigmillar Festival, and Scottish Youth Theatre.)  His hit musical 3 Steps To Heaven has had over a dozen professional productions including three number one UK tours.  His first feature film (Elemental Fear) is in post-production, and he has scripted several short films for Barnardos, and NHS Scotland.  In addition to his skills as a writer, script editor and dramaturg, David has worked for the BBC as a script reader, comedy consultant, stand-up judge, and writing tutor.  Since 2014 he has been a Short Course lecturer in Screenwriting at the Royal Conservatoire of Scotland.
Please note this play ended on Sat, 06 February, 2016.