Please note this play ended on Sat, 18 March, 2017.
Directed by Steven McNicoll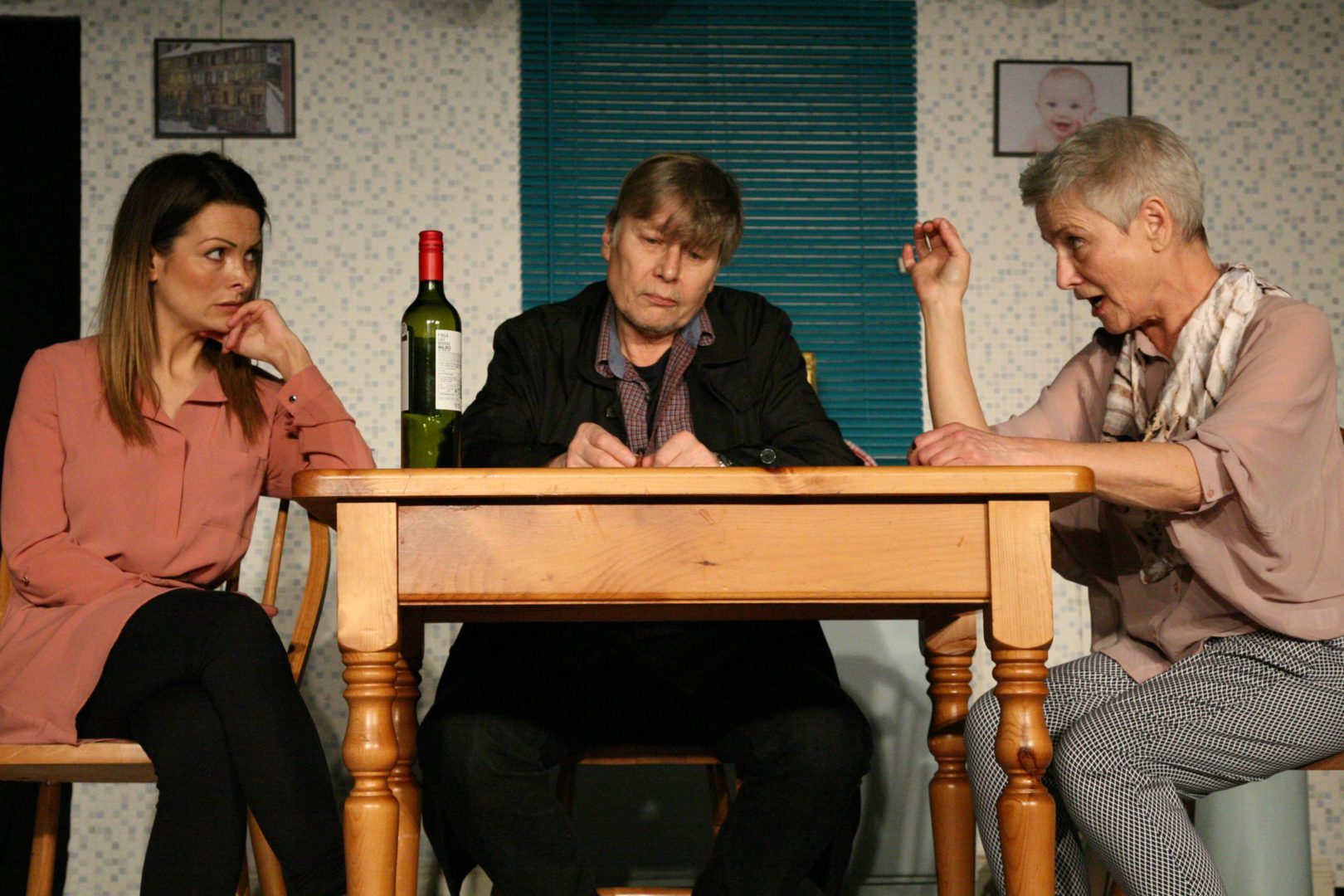 Cast: Tom Marshall , Nicola Roy and Vari Sylvester.
Geraldine has big plans for her retirement. Free from work. Daughter moved out. Disposable cash to burn. She's going to fulfil her creative ambitions, travel the world with friend Peter and cram as much 'fun' as possible in to the next 20 or so years before her feet start shuffling in to a walk in bath.  Geraldine sees this precious time between retirement and self-reclining chairs as her GAP YEARS and nothing can hold her back.
Nothing that is except her daughter. Louise thinks Mum's the answer to all her childcare problems and so has other plans for Geraldine's dream retirement.
—
Gavin Smith
Gavin is usually found making funny television having worked at Glasgow production company The Comedy Unit for the last 13 years.  Working with writers and performers Gavin has developed a number of new comedy shows for Scottish and network audiences including Scot Squad (BBC Scot), Scotland In A Day (Channel 4) and Badults (BBC Three). While at The Comedy Unit he has had the opportunity to contribute scripts to a number of programmes including sketch favourite Only An Excuse?.  In more recent years Gavin co-wrote 3 series of BBC Radio 4 comedy Modrin MacDonald: 21stCentury Wizard.
Please note this play ended on Sat, 18 March, 2017.