Please note this play ended on Sat, 22 October, 2022.
Directed by Johnny McKnight | Cast - Helen Logan and Dani Heron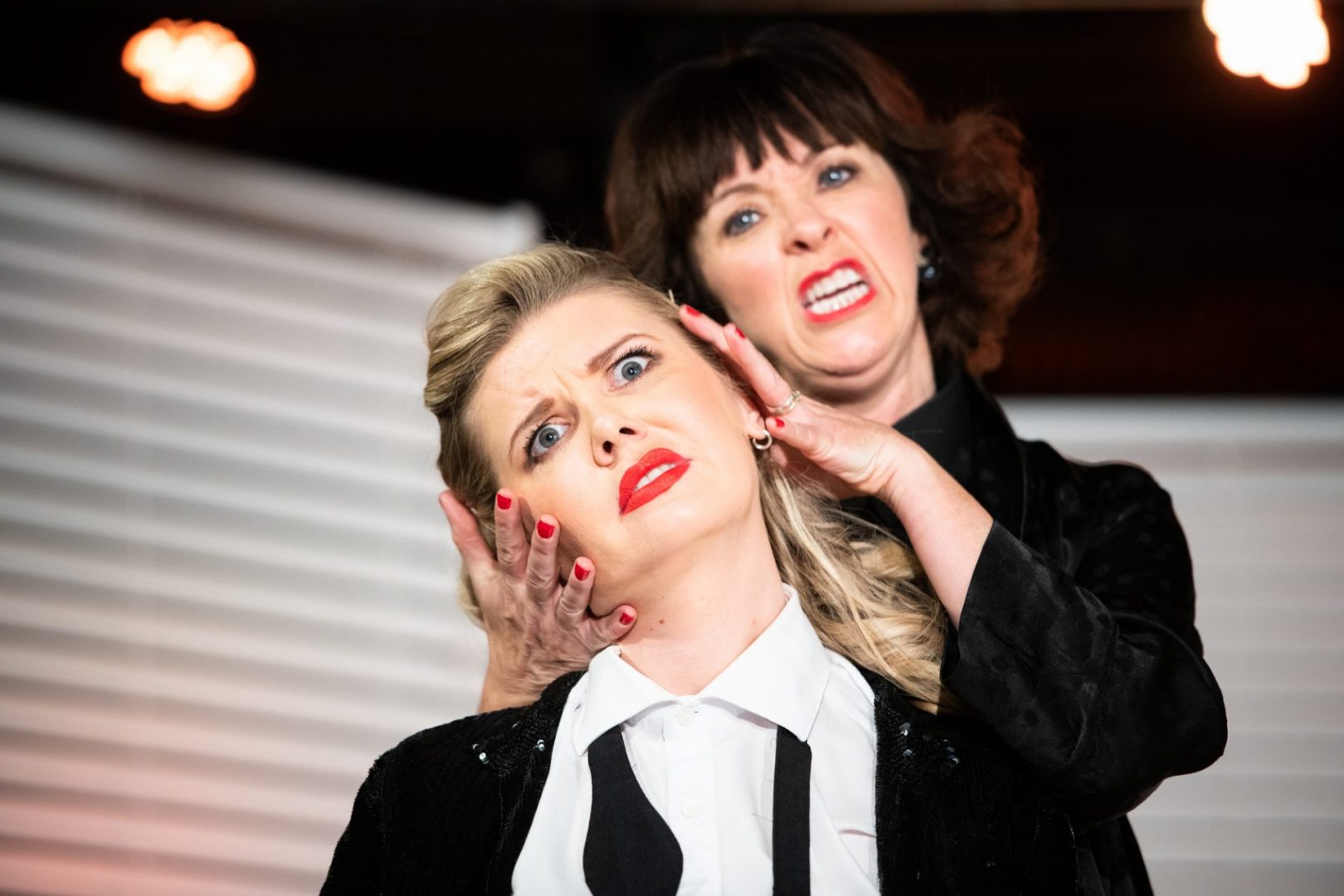 Take a spin around Tinseltown, as we revisit some of the juiciest gossip from the Hollywood of yesteryear and ask – who really held the poisonous pen?
Gossip columnists Hedda Hopper and Louella Parsons had a readership of 75 million during the Golden Age of Hollywood. They wielded power over the careers of Grace Kelly, Orson Welles, and Charlie Chaplin. Though they could create stars, they were never afraid to break them…
But were these women – pitched as bitter rivals and condemned to the history books as morally bankrupt – really holding all the cards? Or were they puppets, manipulated by an even bigger, and more corrupt media machine?
Presented in Association with Ayr Gaiety.
Please note this play raises issues that some may find triggering. Please email info@playpiepint.com if you wish to discuss this with a member of our team. 
Cast
Tour Dates
The Gaiety, Ayr | w/c 24th October 2022
JOHNNY McKNIGHT trained at Royal Conservatoire of Scotland and works as a writer, director and performer. Writing credits include: 101 DALMATIANS (Regents Park Open Air Theatre); RUBBLE (Scottish Opera); WENDY HOOSE, SEE THRU SAM, SMALLTOWN (Random Accomplice). He has written over 23 pantomimes and has been described as the 'vanguard of post-modernist panto'. He has written over 35 hours of BBC's River City. He's currently in development with National Theatre of Scotland, Dundee Rep, Artis Picture and Fable Pictures. This is his third script for A Play, A Pie and A Pint (JOKE, A PERFECT STROKE).
Please note this play ended on Sat, 22 October, 2022.