Please note this play ended on Sat, 14 May, 2022.
Directed by Joe Douglas | Cast - Annie Grace, George Drennan and Douglas Russell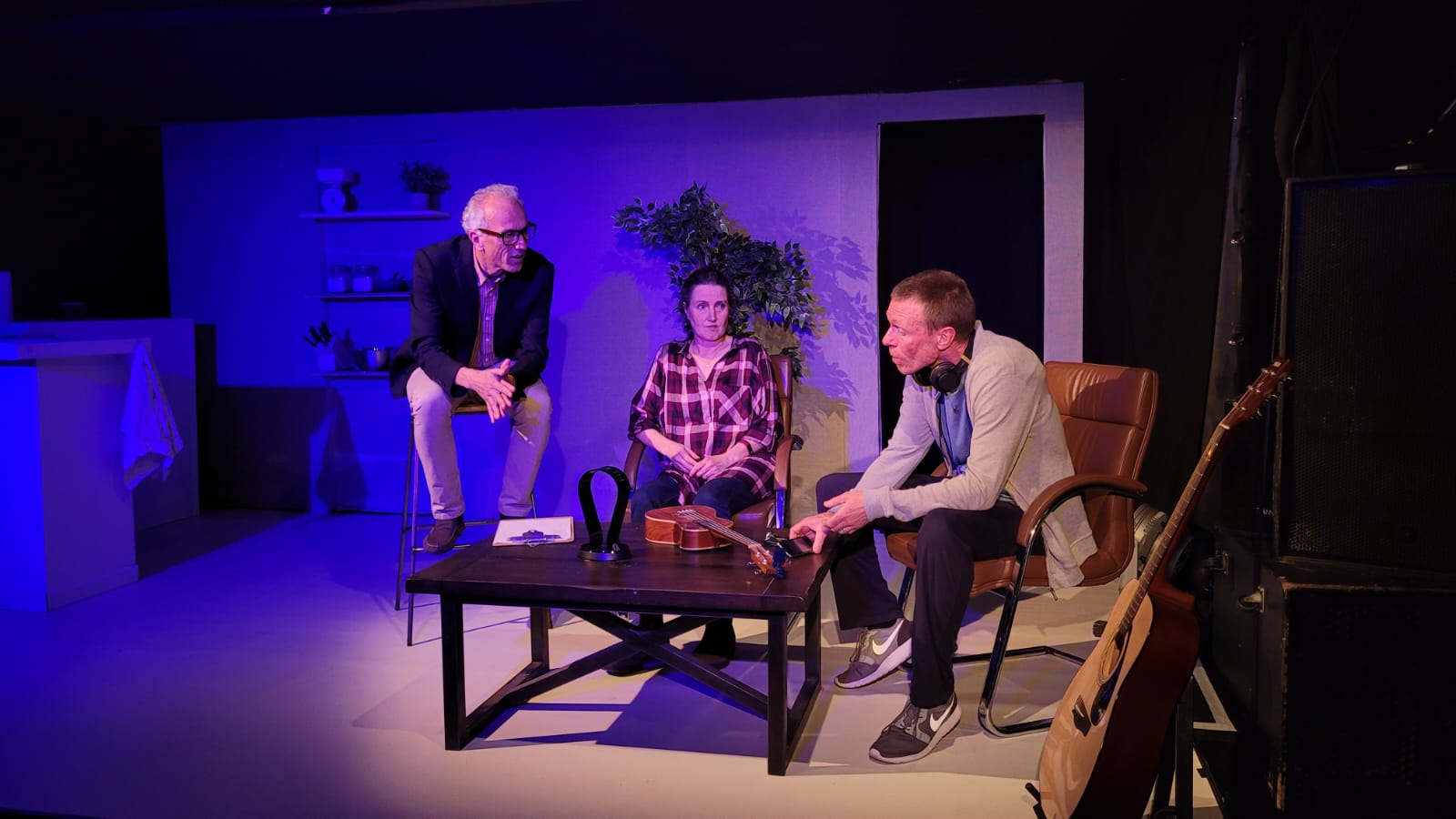 How does someone keep going when they're living with the ghost of the person they love more than anyone… and hating every moment? There's always music and memories, family and friends to get through the hard times – and no one can take them away.  Can they?
Cast
CATHY FORDE is a Glaswegian writer of novels for young adults who switched to playwriting. Her plays have been produced by National Theatre of Scotland, A Play A Pie and a Pint, Visible Fictions and Pitlochry Festival Theatre. She has written radio drama and pantomimes and has worked extensively as a creative writing mentor in schools and for organisations such as Women's Creative Company and Toonspeak. She is working with Visible Fictions adapting her novel Fat Boy Swim into a musical. 
JOE DOUGLAS is a director, writer and dramaturg. He has directed eight plays for A Play, a Pie & a Pint, including The Sunday Lesson, The Call of the Wild and Fat Alice. He is over the moon to be working back at Oran Mòr, as he loves both pies and theatre.  He was Artistic Director of Live Theatre in Newcastle (2018-20), Associate Artistic Director of Dundee Rep (2016-17) and now works as a theatre maker, across Scotland and beyond.
Please note this play ended on Sat, 14 May, 2022.