Please note this play ended on Sat, 15 April, 2017.
Directed by Ken Alexander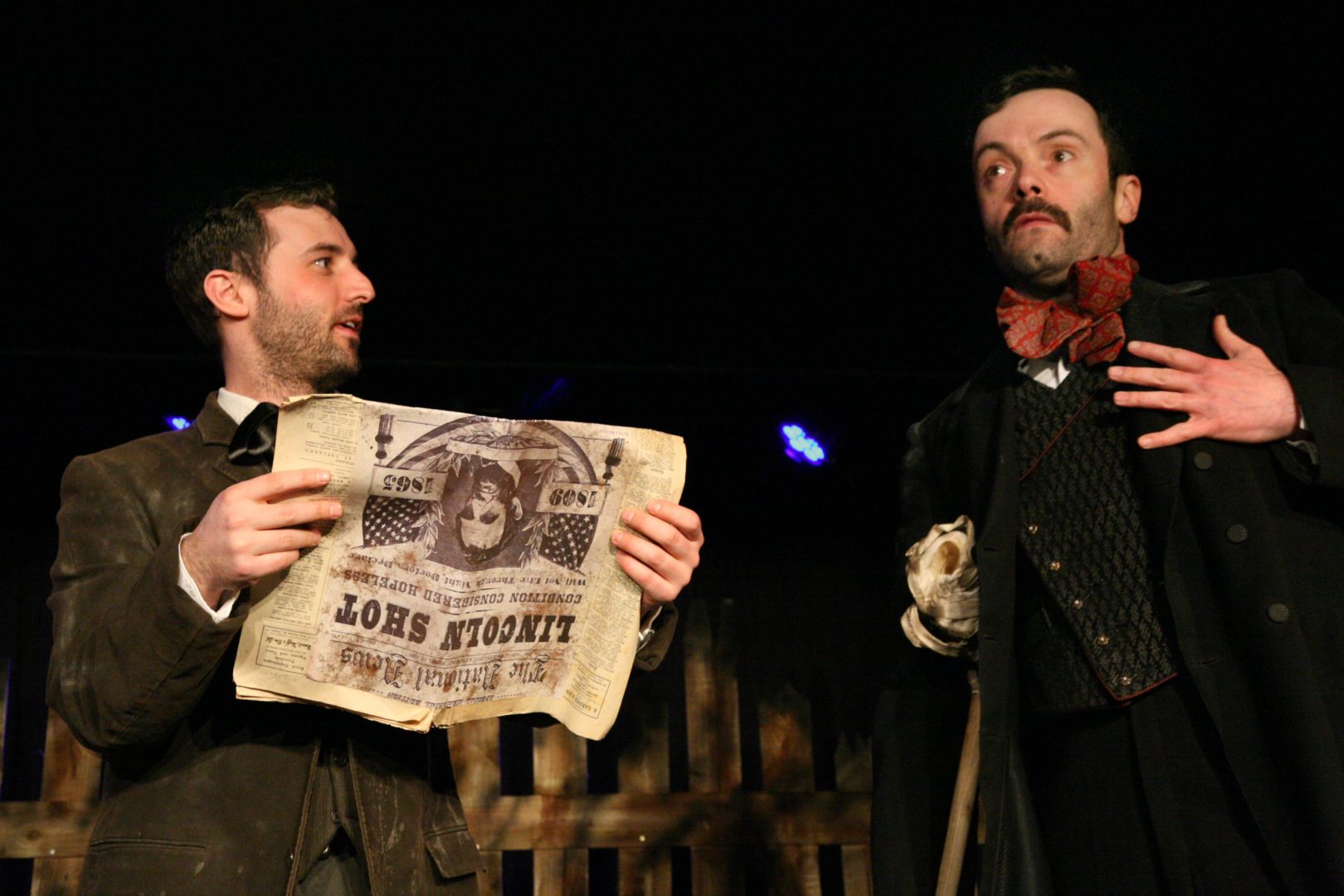 Cast: Alex Fthenakis and James MacKenzie
Produced by A Play, A Pie and A Pint at Òran Mór, presented in association with Aberdeen Performing Arts and the Traverse Theatre. 
When a famous Shakespearian actor shot and killed President Lincoln in Ford's Theatre, it was supposed to be his greatest performance – the spectacular highlight of his theatrical career. 12 days later, hiding in a barn with a broken leg, , fully expecting to be acclaimed as the hero of his country, John Wilkes Booth is waiting for his reviews to come in…
Peter Arnott Author of over 40 produced plays, both original works and adaptations, beginning with 'White Rose' for the Traverse Theatre in Edinburgh in 1985 and continuing through 'Muir' and 'Losing Alec' for The Tron, stage versions of Neil Gunn's 'The Silver Darlings' and Robin Jenkins' 'The Cone Gatherers', a Fringe First Award for 'Why Do You Stand There In The Rain?' in 2012 and in 2013 the wildly popular musical 'Janis Joplin: Full Tilt' which began life at Oran Mor and has toured extensively since, Peter has written for film and TV and published his first novel 'Moon Country' in 2015.
Please note this play ended on Sat, 15 April, 2017.