Please note this play ended on Sat, 12 March, 2022.
Directed by Mark Thomson | Cast - Irene Allan, Alison O'Donnell and Grant O'Rourke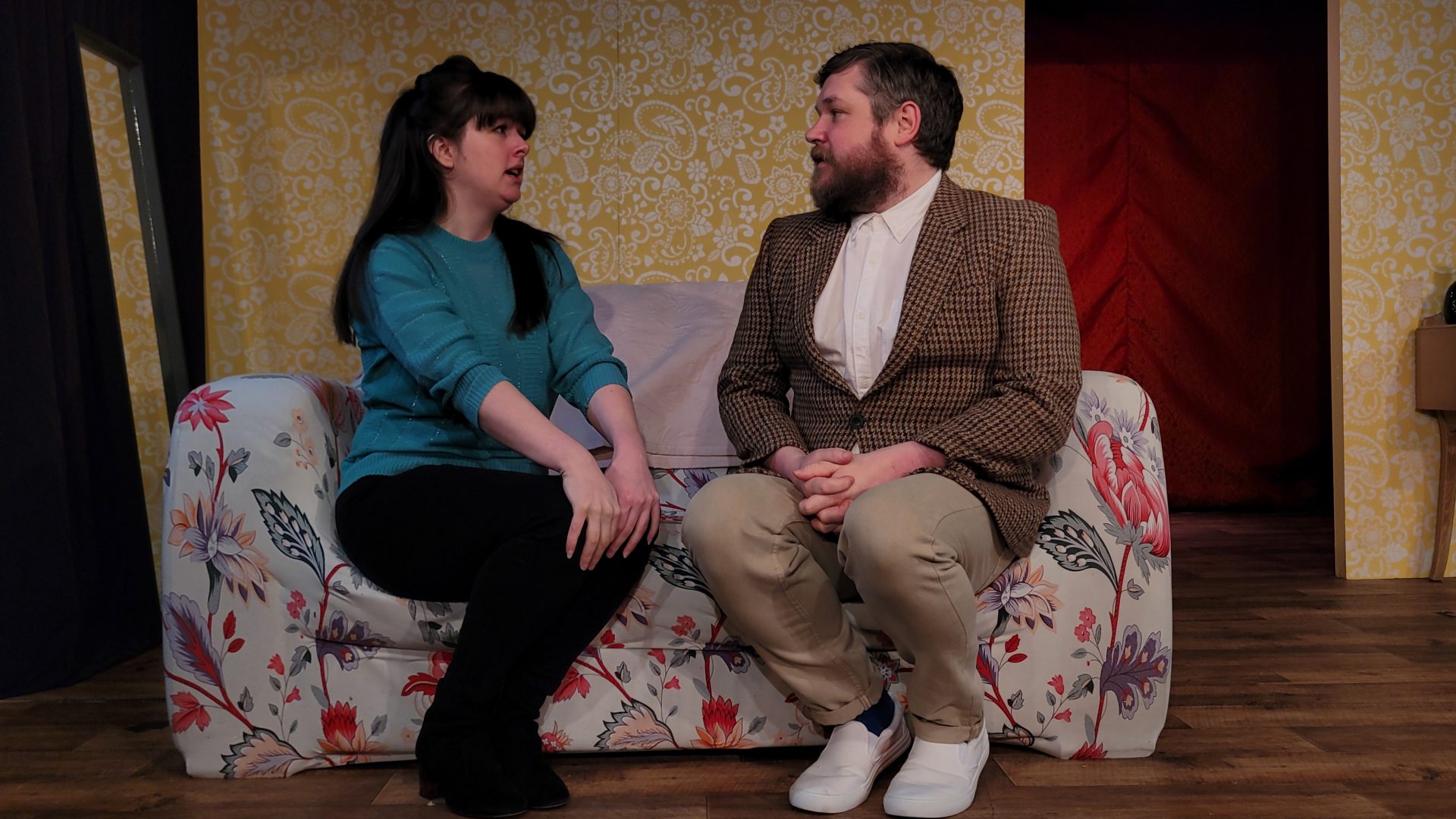 April married David John in prison where he was serving 15 life sentences for a string of grizzly murders. Now he's been released on a technicality and he's coming to live with her as man and wife. Her sister May isn't pleased – she has to sleep in the next room!  DC Jacksons first new play in 8 years is a schlocky romp where John Waters meets Forbes Mason, with gags and gore galore.
Presented in association with Traverse Theatre.
Cast
Tour Dates
Traverse Theatre w/c 14th Mar, 2022
DC JACKSON's plays include The Wall, The Ducky, The Chooky Brae, My Romantic History, Threeway, Marriage of Figaro and Kill Johnny Glendenning. This is his 8th show for Òran Mór. For television his credits include Fresh Meat, Loaded, Lucky Man, Dead Pixels and Temple.
 
MARK THOMSON was Artistic Director of the Royal Lyceum Theatre Company till June 2016 during which time he directed over twenty-five productions, eleven of which were world premieres including DC Jackson's Kill Johnny Glenddenning and his adaptation of Marriage of Figaro. Recent directing credits include The Caucasian Chalk Circle which won 4 CATS awards and a nomination for Best Director at the UK Theatre Awards. His production of Waiting For Godot starring Brian Cox and Bill Paterson was nominated for several CATS and won Best Production. He has directed over 50 professional productions and written several award-winning plays.
Please note this play ended on Sat, 12 March, 2022.