Please note this play ended on Sat, 17 February, 2018.
Directed by Ian Grieve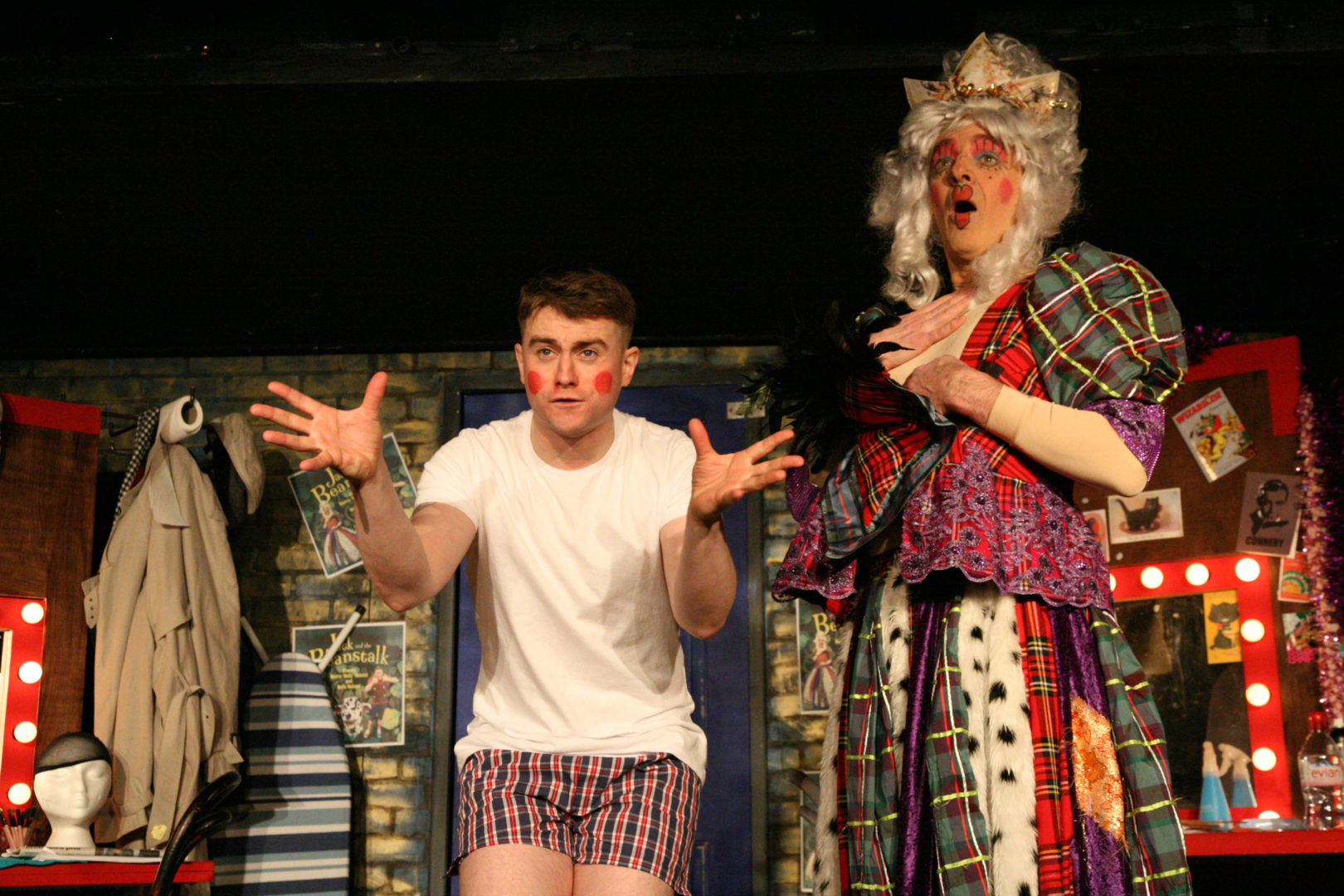 Cast: Paul James Corrigan and Alan McHugh
It's Christmas in the dressing room of a commercial theatre, shared by the famous panto double act of Norrie and Nicky. One of their stars is fading, while the other is on the rise. The curtain has just fallen on the evening's performance, and years of bitterness, jealousy and grudges boil over, threatening to end the relationship, both on and offstage.
Alan McHugh trained as an actor at RSAMD, and has since worked with all the country's leading theatre companies. Television credits include Taggart, Scot Squad, High Road, Limmy's Show, Rab C Nesbitt, Still Game, Dear Green Place, River City.
This year he has joined the River City writing team, and writes many of the UK's leading pantos, including the Glasgow Kings and SEC 2017 productions, as well as just having played panto dame at His Majesty's Theatre, Aberdeen. Previous 'Oran Mors' are Only The Lonely (Anne Marie di Mambro), One In A Million (Cathy Forde), and Behind The Barrier (Muriel Gray).
Please note this play ended on Sat, 17 February, 2018.