Please note this play ended on Sat, 05 November, 2022.
Directed by Niloo-Far Khan | Cast - Taqi Nazeer, Avita Jay, Iman Akhtar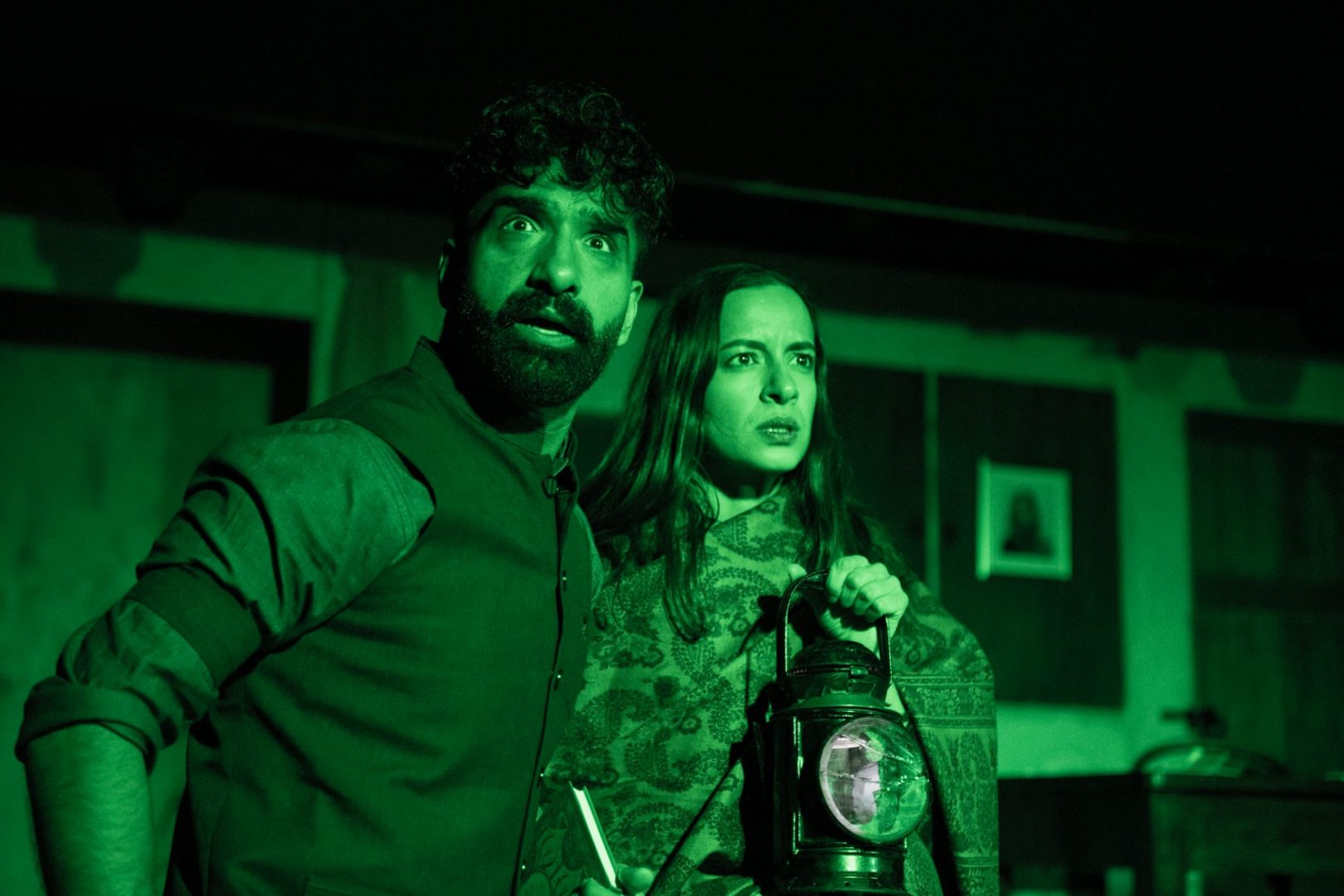 A thrilling South Asian inspired paranormal horror based on a true story.
When Asiya returns early from a school trip, Malik and Layla are not surprised – after all, their teenage daughter is struggling to fit in and wants nothing more than to return home to her familiar Scotland.
But when Asiya starts showing signs of paranormal behaviour, Malik has no choice but to reveal his family's secret. Malik and Layla must now band together to save their daughter and protect the town from an unknown entity.
But will their efforts pay off? Or is there something far more sinister at play…
Jinnistan is a thrilling new play by Taqi Nazeer that will go down a terrifying treat this Halloween.
A Play, A Pakora and A Pint
With the play's strong South Asian connections, we'll be offering vegetable pakoras as an additional tasty option!
Presented in Association with The Traverse Theatre.
Cast
Creative Team
Director   Niloo-Far Khan
Assistant Director Ben Standish
Sound Designer Niroshini Thambar
Tour Dates
The Traverse Theatre, Edinburgh | w/c 7th November 2022
TAQI NAZEER is a writer, performer, voice over artist and podcast producer. Jinnistan is his second play for A Play, A Pie and A Pint. His first play, RISHTA, is currently under development with award winning theatre company Rifco Arts (London). Taqi also created, produced and presented the hit podcast 'Scotistan' for the BBC Asian Network. Recent credits include: Ghost Light (NTS), The Enemy (NTS), ANNIKA (Alibi TV), Shetland (BBC), The Gunpowder Plot (Layered Reality) and The Control Room (BBC)
NILOO-FAR KHAN is an Edinburgh theatre-maker that believes stories can encourage us to look deeper into how we navigate belonging and find compassion for each other. Her recent works include directing: radio play 'Glory, Glory an Edinburgh Story' (by Kamala Santos/Tamasha & HolyMountain Productions, 2022; 'Black Scots' (National Theatre of Scotland/BBC Scotland, 2020; and assisting on: 'A Christmas Carol' (adapted by Noisemaker & Andrew Panton/Dundee Rep, 2021) and 'Orphans', (by Peter Mullan, adapted by Douglas Maxwell, directed by Cora Bissett, composed by Roddy Hart & Tommy Reilly/National Theatre of Scotland, 2022).
Please note this play ended on Sat, 05 November, 2022.