Please note this play ended on Sat, 25 September, 2021.
Directed by Jemima Levick | Cast - Ewan Miller, Michael Guest and Laura Lovemore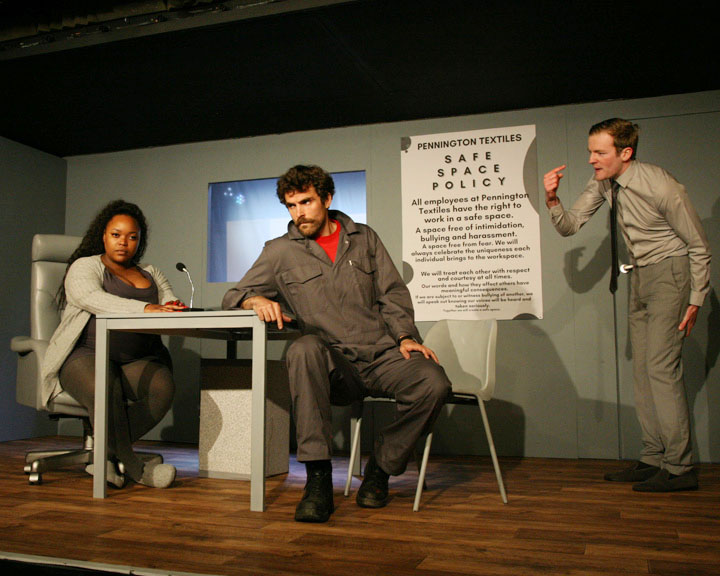 Furlough is over for Jordan and, like many of us, he's returned back to work. However once there he finds himself caught up in a complaints procedure delivered by his so-called 'woke' manager. Jordan's accused of using offensive language in the workplace, language that he claims was intended as a joke. A joke that will put both his job and personal life under threat.
*Please note this play explores themes of racism and contains some very strong language.*
Presented in Association with Citizen's Theatre
Johnny McKnight's scripts includes the award-winning Wendy Hoose, The Incredible Adventures of See Thru Samand, for Òran Mór, the CATS nominated A Perfect Stroke. Johnny has been described as the 'vanguard of post-modernist panto', with 23 productions under his belt. He's worked as part of the core writing team for BBC's River City as well as commissions for Holby City, and the story bible/pilot for the reboot of hit series Hamish MacBeth. He is currently under commission to Artis Pictures on his first feature, currently in development. Forthcoming work includes a new musical for National Theatre of Scotland and a world premiere for Scottish Opera. 
Please note this play ended on Sat, 25 September, 2021.