Please note this play ended on Sat, 27 October, 2018.
Directed by Paul Brotherston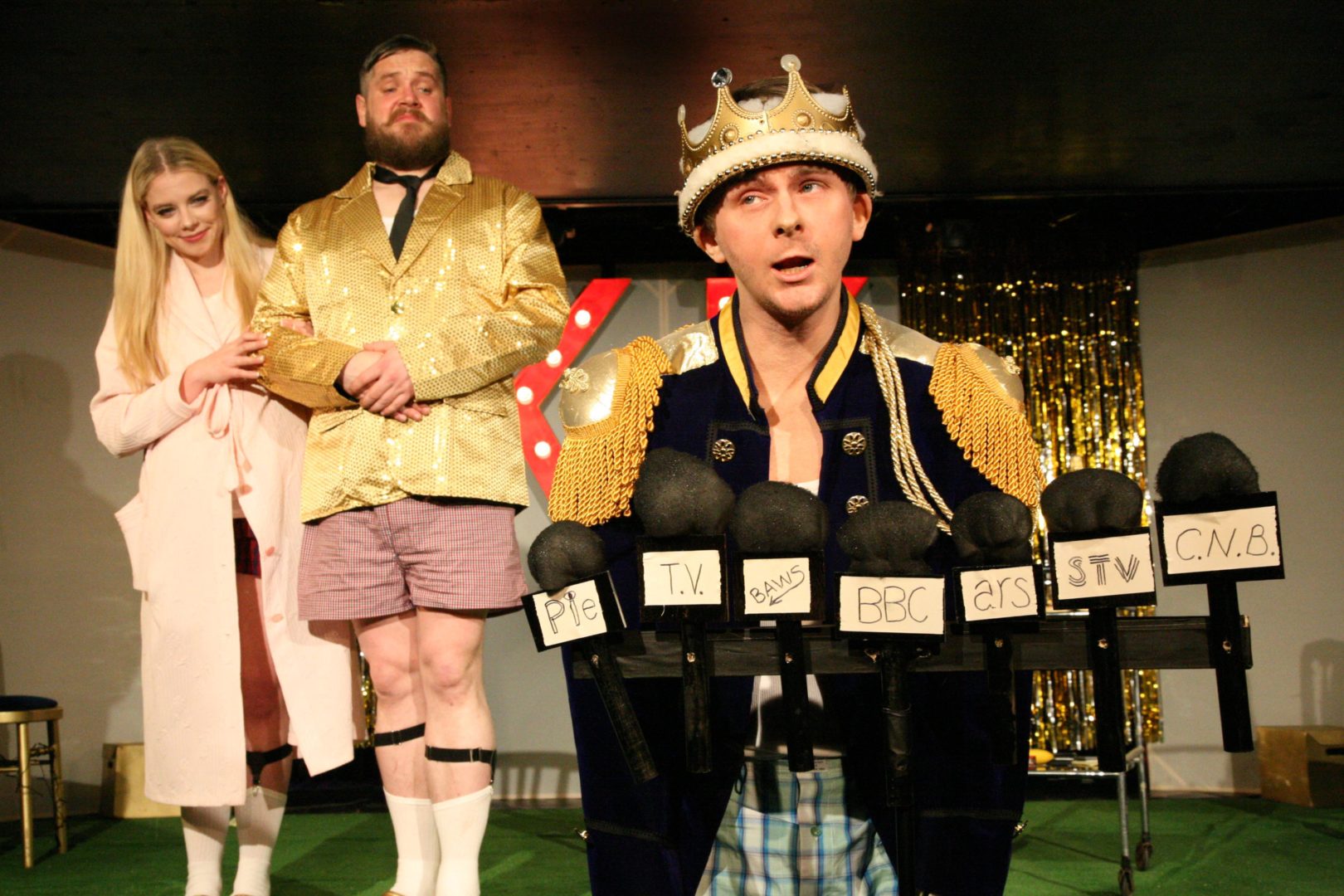 Cast: Grant O'Rourke, Meghan Tyler and Alasdair Hankinson
It is the age of King Keich! Game show host King Keich rises to the highest position in the land bringing chaos, mayhem & mass murder in his wake. Inspired by Alfred Jarry's Ubu Roi, with an added dose of Punch and Judy, King Keich is an absurdist romp about the pursuit of power.
Louise Welsh is the author of eight novels including The Cutting Room and Plague Times Trilogy. Her previous plays include The Importance of Being Alfred and Memory Cells. She has written libretti for four operas, including the Southbank Award winning Ghost Patrol and the critically acclaimed The Devil Inside (music by Stuart MacRae). Louise and Stuart's new opera Anthropocene premieres at Glasgow's Theatre Royal in January 2019. Louise is also co-director (with Jude Barber) of the Empire Café, an award winning collective exploring Scotland's relationship with empire. Louise Welsh is Professor of Creative Writing at University of Glasgow @louisewelsh00
Please note this play ended on Sat, 27 October, 2018.