Please note this play ended on Sat, 26 September, 2015.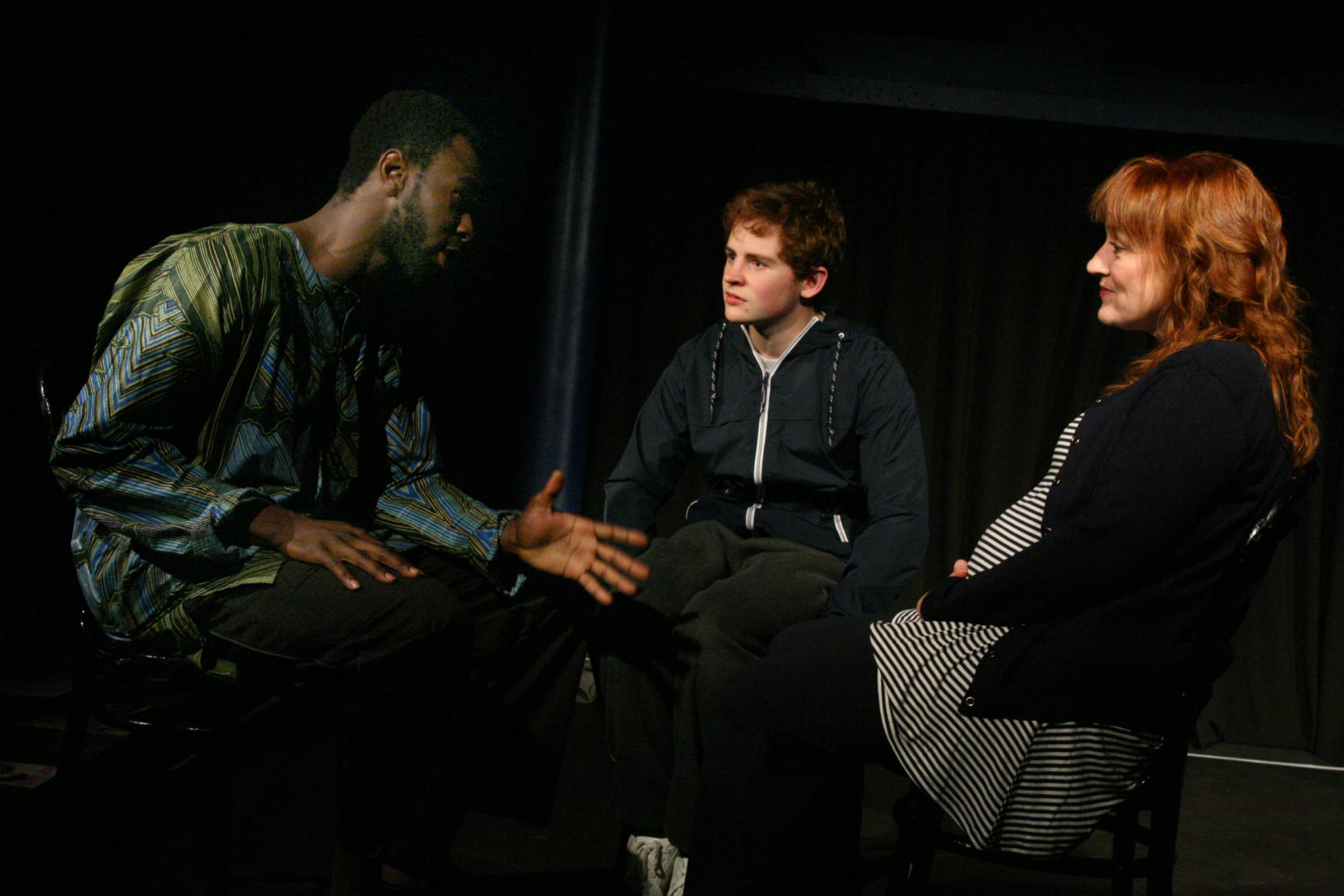 Featuring Keiran Gallacher, Beth Marshall and Miles Yekinni
Presented in association with the Traverse Theatre
"Did you know that your deepest memories are not stored in your brain?
Truly. No. Memories are lodged in your bones. Any creature born with bones is born with knowledge"              
Ray MacNair is seventeen years old and lives with his Auntie Ruth in Dennistoun. Dr Ezra Cisse comes from deepest, darkest West Africa and is visiting Glasgow on research. When a chance meeting at a bus-stop brings about an unlikely connection, Ruth worries that Ezra's influence on her nephew may be damaging. You see, Ray sometimes sees things- things that Ruth would argue are not really there. How can someone from a world so far removed from Glasgow in 2015 really help Ray with his fragile state of mind? Does Ezra's knowledge of Dagara tribal culture and ritual have any place, or will it set off a dangerous spiral of events?
'Kontomble' is an examination of one boy's battle with his own mind and the role our society, and the societies of others, play in moulding the human psyche.
Nalini Chetty is a graduate of the Drama department at The University of Bristol. She trained as an actor at BSA and The Bristol Old Vic Theatre School. She acts for both stage and for television. Credits Include 'Yellow Moon': TAG/ The Citizens, 'Heer Ranjha' : Ankur and 'The Archivist' : Oran Mor/ NTS. TV credits include, 'Taggart', 'River City and 'Justice' all for BBC. Nalini wrote 'Finding Noor' for The Citizens/ Ankur In 2011, Puellae for Summerhall/ FraeNaewhere in 2012 (which she has now adapted for BBC Radio 4) and she wrote 'The Otherside' for A Moment's peace. She is delighted that Kontomble has been supported by the NTS.
Please note this play ended on Sat, 26 September, 2015.