Directed by Laila Noble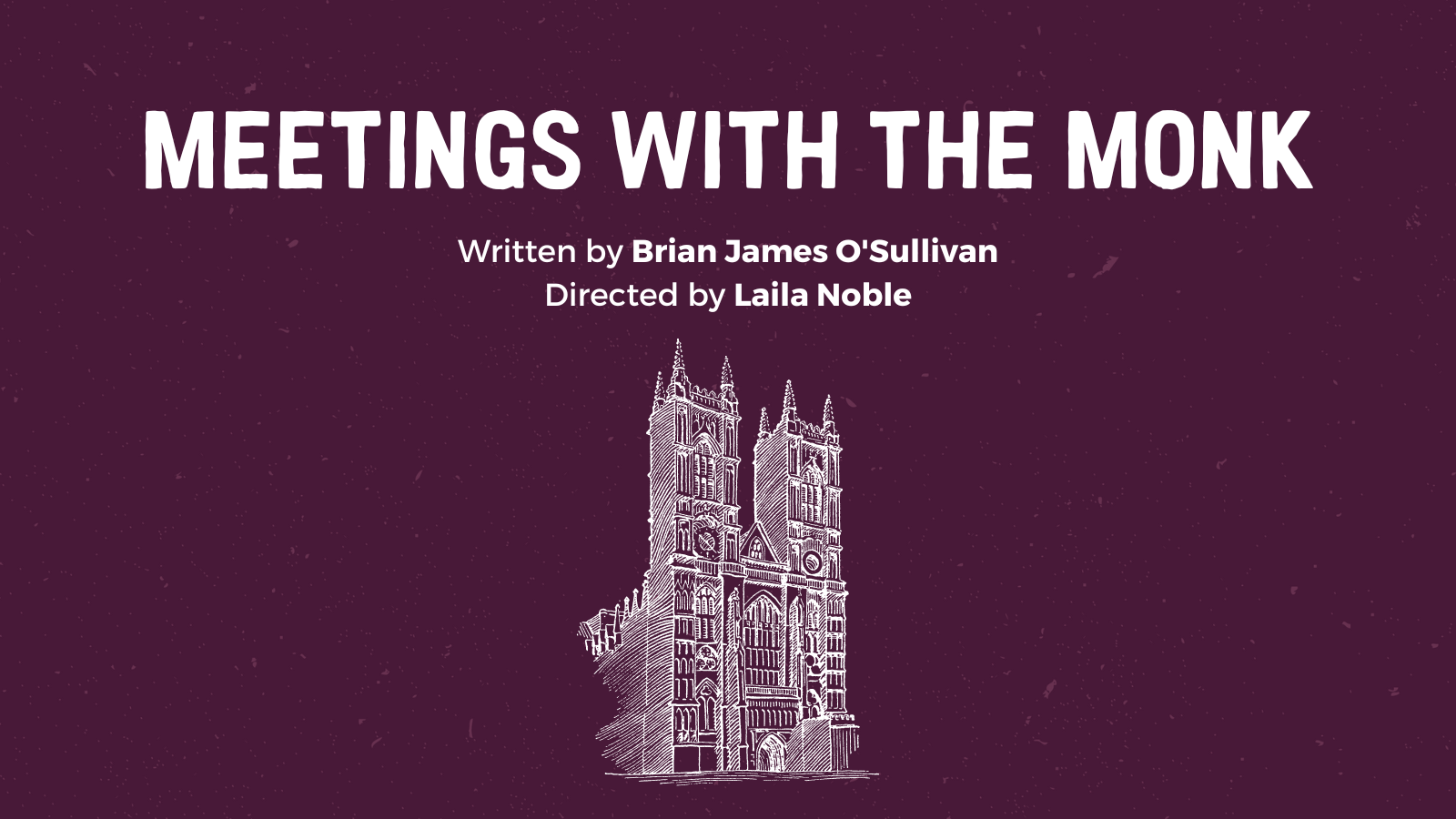 A heart-warming semi-autobiographical story about depression, salvation and some very funny holy men.
Brian is depressed…well that's putting it mildly. He doesn't have long left unless something drastic happens.
A chance visit to a monastery leads Brian to meeting a monk unlike any person, religious or otherwise, that he has ever encountered.
But would this be the moment that changes things for good?
Co-presented with Traverse Theatre.
Dates
Oran Mor, Glasgow: 9-14 October 2023
Traverse Theatre, Edinburgh: w/c 16 October 2023
BRIAN JAMES O'SULLIVAN has worked extensively as an actor, musician and comedian. Recent theatre credits include The Stamping Ground (Scottish tour), Maw Goose (Macrobert, Stirling), Oscar, My Name is Sarah and..., Chic Murray: A Funny Place for a Window (PPP), An Edinburgh Christmas Carol, Twelfth Night, The Winter's Tale (The Lyceum, Edinburgh).
Brian's comedy characters Janice and Frank gained huge popularity during lockdown and he has recently presented the third part of his Uh Huh trilogy at Oran Mor. Brian was also the recipient of Best Dame at the 2023 UK Panto Awards.
LAILA NOBLE is a Queer identifying Director and Playwright from Wales, based in Scotland. Her recent directing credits include The Bush, Waves, Svetlana, Moonlight on Leith and for Traverse Young Writers (2022). Laila is a literary producer and mentor for Page2Stage Edinburgh and has her own Company, ClartyBurd (New Scottish Companies Award 2021). As a writer, Laila was the inaugural winner of the St. Andrews Playwriting Award with her play Y Dyn yn y Llong Danfor [The Man in the Submarine]. She was also the winner of the Scottish Arts' Club Bright Spark Award (2018), runner up for Theatre Uncut's Political Playwriting Award (2019) and was a finalist for the Hope Mill Playwriting Award (2021).
Laila is the Resident Director at A Play, A Pie and A Pint for its Autumn 2023 season, made possible thanks to the Marilyn Imrie Fellowship in association with Stellar Quines.