Please note this play ended on Sat, 02 April, 2016.
Directed by Ryan Alexander Dewer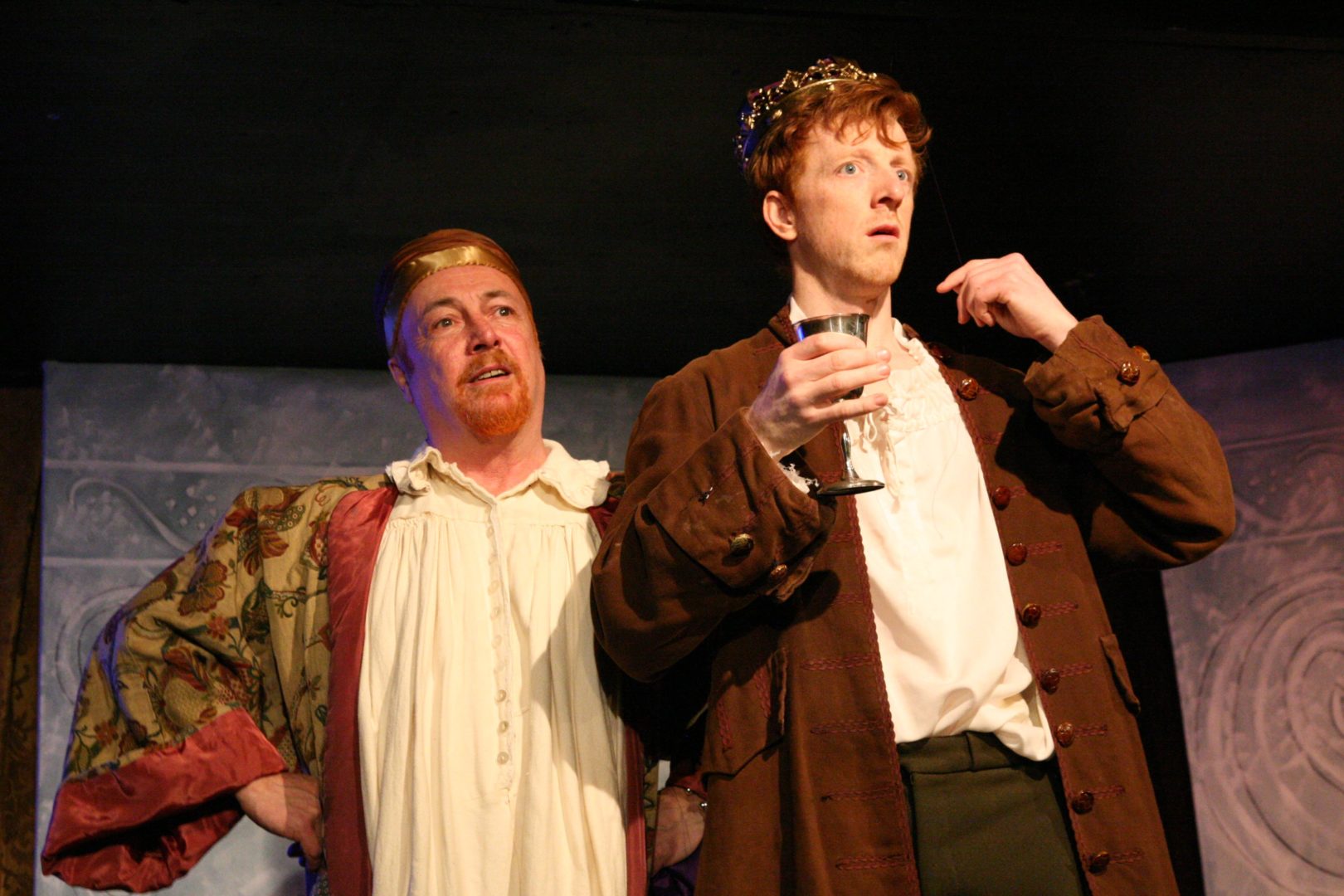 Featuring Jimmy Chisholm and Gavin Jon Wright
Produced in Association with the Traverse Theatre
4th April, 1603. James VI, King of Scots, spends his final night in Holyrood before journeying south to claim the English crown, but after several bottles of wine he's having second thoughts.
Secrets have been uncovered. Financial revelations. He needs advice, political insight and reassurance. He gets William –a streetwise servant.
When two nations want you, what's a King to do?
Directed by Ryan Alexander Dewar and written by Tim Barrow, NEITHER GOD NOR ANGEL examines the political and personal consequences when monarchs change their mind.
Tim's debut play Guy was directed by Michael Fentiman at London's Pleasance theatre. His second play Union premiered at the Lyceum theatre, Edinburgh, directed by Mark Thomson. Tim founded Lyre Productions to make contemporary Scottish feature films, and has written / produced The Inheritance and The Space Between.
Please note this play ended on Sat, 02 April, 2016.