Please note this play ended on Sat, 28 May, 2022.
Directed by Becky Hope-Palmer | Cast - Martin Quinn and Harry Ward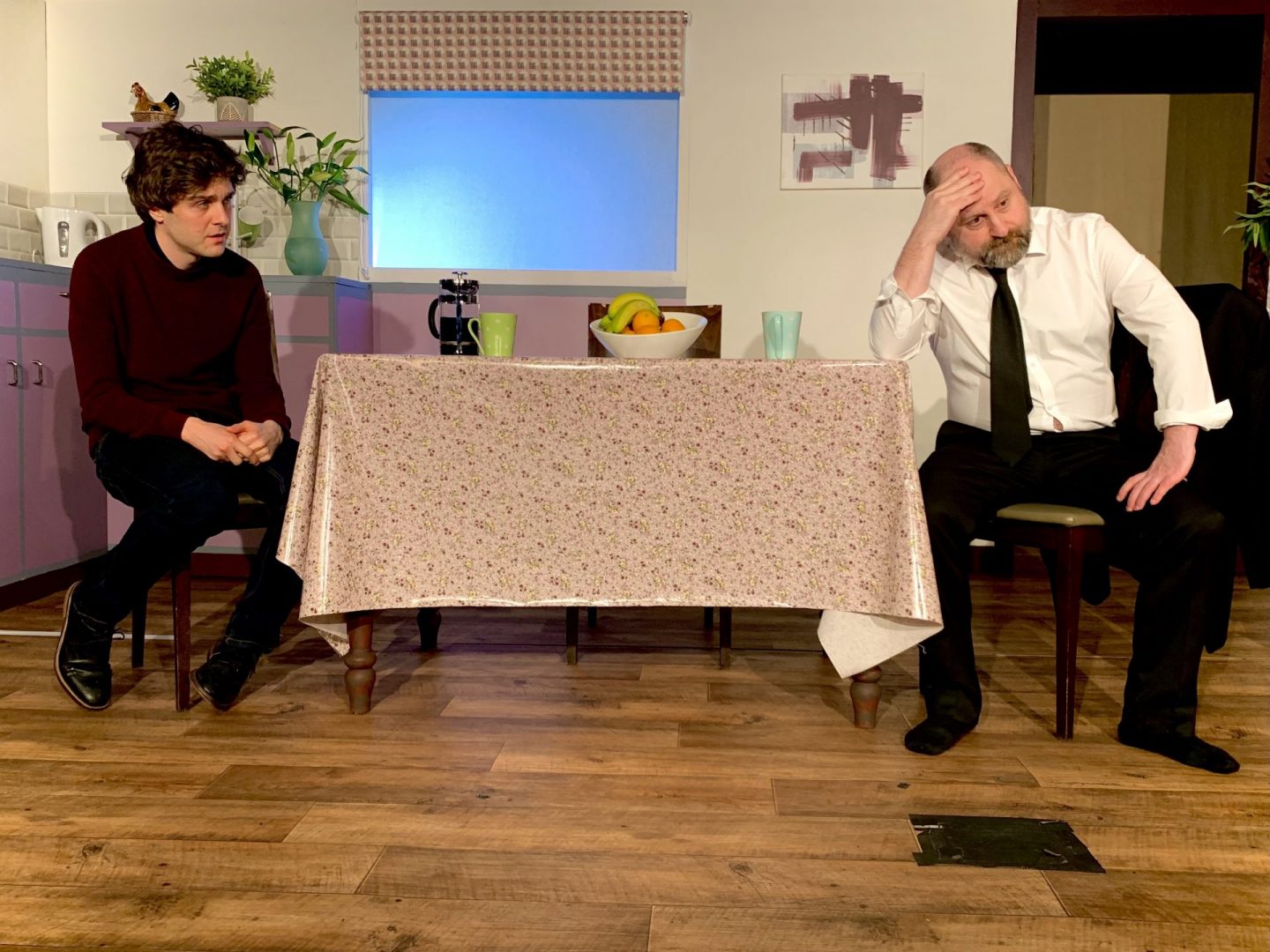 The morning after his father's funeral, aspiring actor Matthew is supposed to be flying to London to audition for drama school. But, torn apart by guilt and grief, he feels obligated to stay home in Belfast to look after his mother. It falls to his damaged but good-hearted uncle, Raymond "Cake" McCann, to encourage him to escape Northern Ireland while he still can. A sharp-witted, touching comedy drama from award-winning playwright David Ireland.
Cast:
DAVID IRELAND is from Belfast and began his career as an actor after graduating from the RSAMD in 1999. His first play, What the Animals Say, was produced at Òran Mór in 2009. His other plays include Everything Between Us (Tinderbox, Belfast), The End of Hope (Òran Mór), Yes So I Said Yes (Ransom, Belfast), Can't Forget About You (Lyric, Belfast), Cyprus Avenue (Abbey, Dublin/Royal Court, London/Public, NYC), Ulster American (Traverse, Edinburgh) and Sadie (Lyric, Belfast). He has a TV series in development with Sky Atlantic and is also writing a new play for Sonia Friedman Productions.
 
BECKY HOPE-PALMER trained at the Royal Conservatoire of Scotland and was a finalist for the prestigious JMK Award in 2021 and 2019. She is an associate artist for She Productions in East Yorkshire, directing the musical It's Different For Girls along with several other projects. Becky also spent two years at the Royal Shakespeare Company between 2017- 2019 assisting on The Hypocrite and Romeo & Juliet. At the Lyceum in Edinburgh she has been Associate Director for An Edinburgh Christmas Carol, was resident Assistant Director for the 2014/15 season and is currently writing her first play, Seven Against Edinburgh, which will be performed in 2022.
Please note this play ended on Sat, 28 May, 2022.