Please note this play ended on Sat, 10 October, 2015.
Directed by Stephen Darcy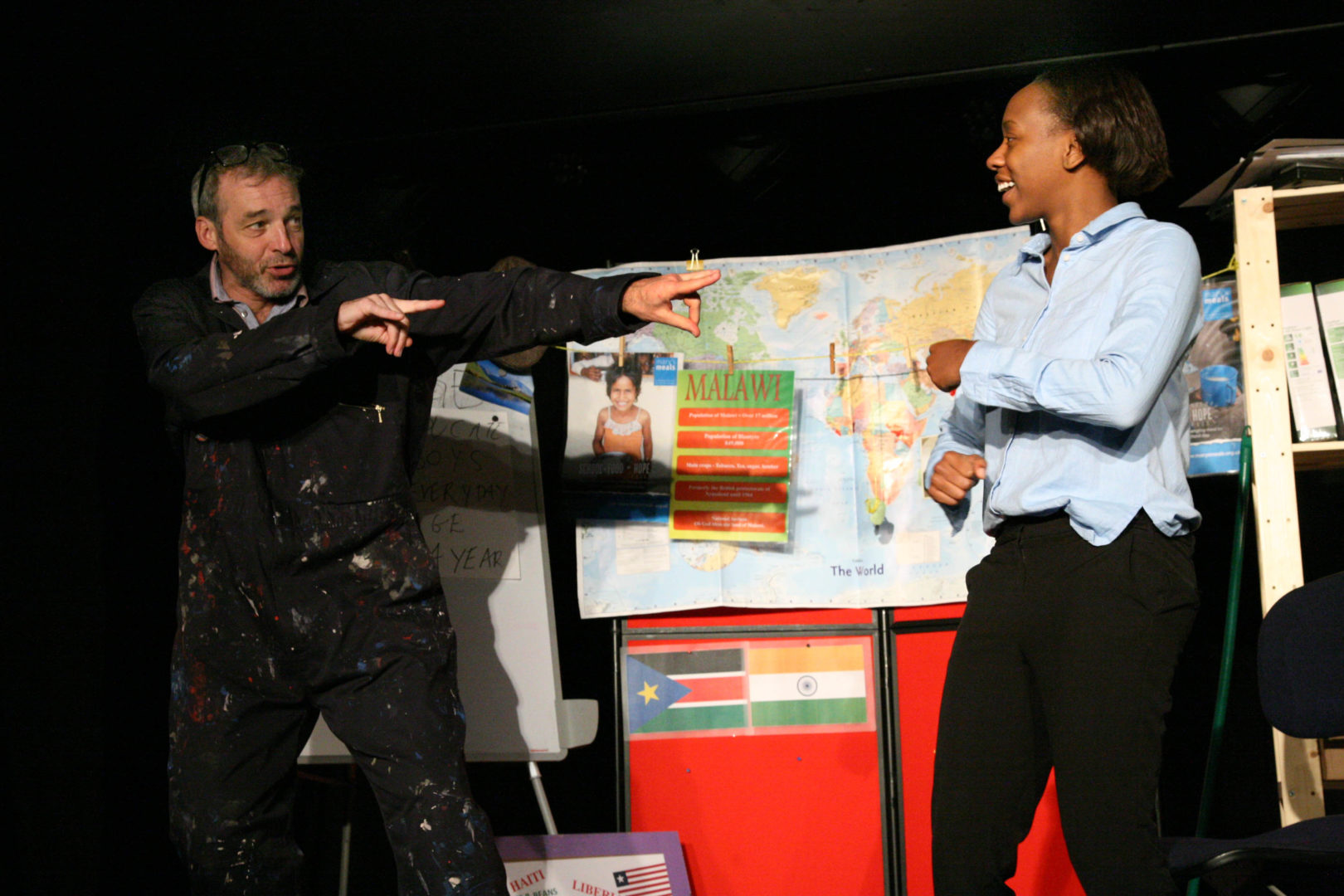 Featuring Teri Ann Bobb-Baxter and Alan McHugh
In association with Aberdeen Performing Arts and presented by the Traverse Theatre
Susan is a young woman from Blantyre with somewhere else she'd far rather be than the project room in a Glasgow school where she meets Gerry, a handyman and pub-quiz fan who never passes up on an opportunity for fact-finding.
Cathy Forde from Glasgow has written novels, plays, short stories, musicals and pantomimes. Her best-selling novel, Fat Boy Swim won the Grampian Children's Book Award 'Winner of Winners' in 2014 and her adaptation is on commission with National Theatre of Scotland. She works extensively as a creative writing mentor for young people, most recently Toonspeak in Glasgow and has served twice as Scottish Booktrust virtual writer-in-residence. 'The Blitz Next Door' the re-written version of her first published novel for children from 2001 has just been republished by Floris Books.
'One In A Million' is Cathy's third playpiepint, following 'The Sunday Lesson' and 'Supply'.
This play has been inspired by Mary's Meals.  Mary's Meals is a global movement that sets up school feeding projects in some of the world's poorest communities, where poverty and hunger prevent children from gaining an education. It began by feeding just 200 children in Malawi in 2002. Today, it is reaching over ONE MILLION children with a daily meal in school across 12 countries, including Malawi, Liberia, Zambia, Kenya, Haiti and India. It costs the charity just £12.20 to feed a child for a whole school year and it's committed to spending at least 93% of all donations on its charitable activities.
Please note this play ended on Sat, 10 October, 2015.