Please note this play ended on Sat, 23 April, 2022.
Directed by Kirstin McLean | Cast - Alan Orr, Lola Aluko and Steven Wren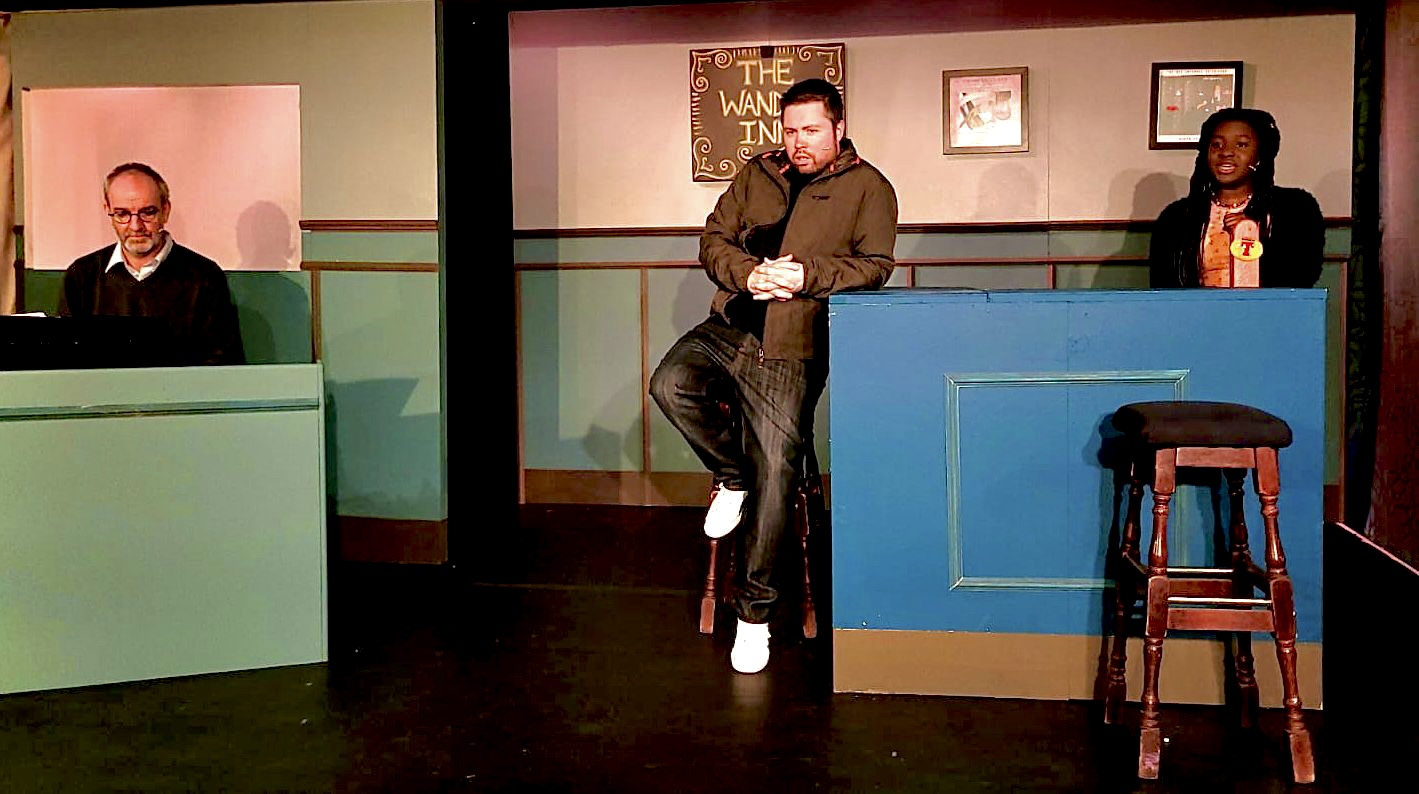 The people you meet at Opening Time in the pub are very different from those who are still there at closing time… An OLD GUY (let's call him The Ghost), locked-down too long, finds himself shouting at the contestants on Tipping Point, and weeping during The Repair Shop, but then it's Opening Time! He goes to the pub and meets an array of characters… A story told in song, which wonders what The New Normal might look like…
Cast
DAVE ANDERSON has been working at Play, Pie and Pint since the first season, in 2004, as actor/writer/director - and sometimes all three...this is his umpteenth. He started in theatre, in the 70s(!) with the legendary 7:84, before cofounding "Wildcat" with David MacLennan, touring music theatre shows in Scotland and beyond. Dave has also enjoyed a career as a film/TV actor (from Gregory's Girl and BBC's "City Lights" through numerous "Taggarts", etc, "Still Game" Peter Mullan's "Orphans", "Rebus", and many others.) Dave has always been a songwriter and exponent of music theatre - his "Tir na nOg" was awarded "Best New Musical" at the Edinburgh Festival, 2007.

KIRSTIN MCLEAN is a director and writer whose work spans theatre film and participatory drama. An actor for 20 year, this is Kirstin's 14th production with Òran Mór but only her second as director. Previous work includes Do Not Press This Button by Alan Bisset, 'Sno Snow with SYT (writer and director), Protest Lab with Toonspeak (writer and director) among others. She currently working with Toonspeak and RCS.
Please note this play ended on Sat, 23 April, 2022.