Please note this play ended on Sat, 14 March, 2020.
Directed by Ken Alexander | Cast - Gail Watson, Steven Duffy & Tom McGovern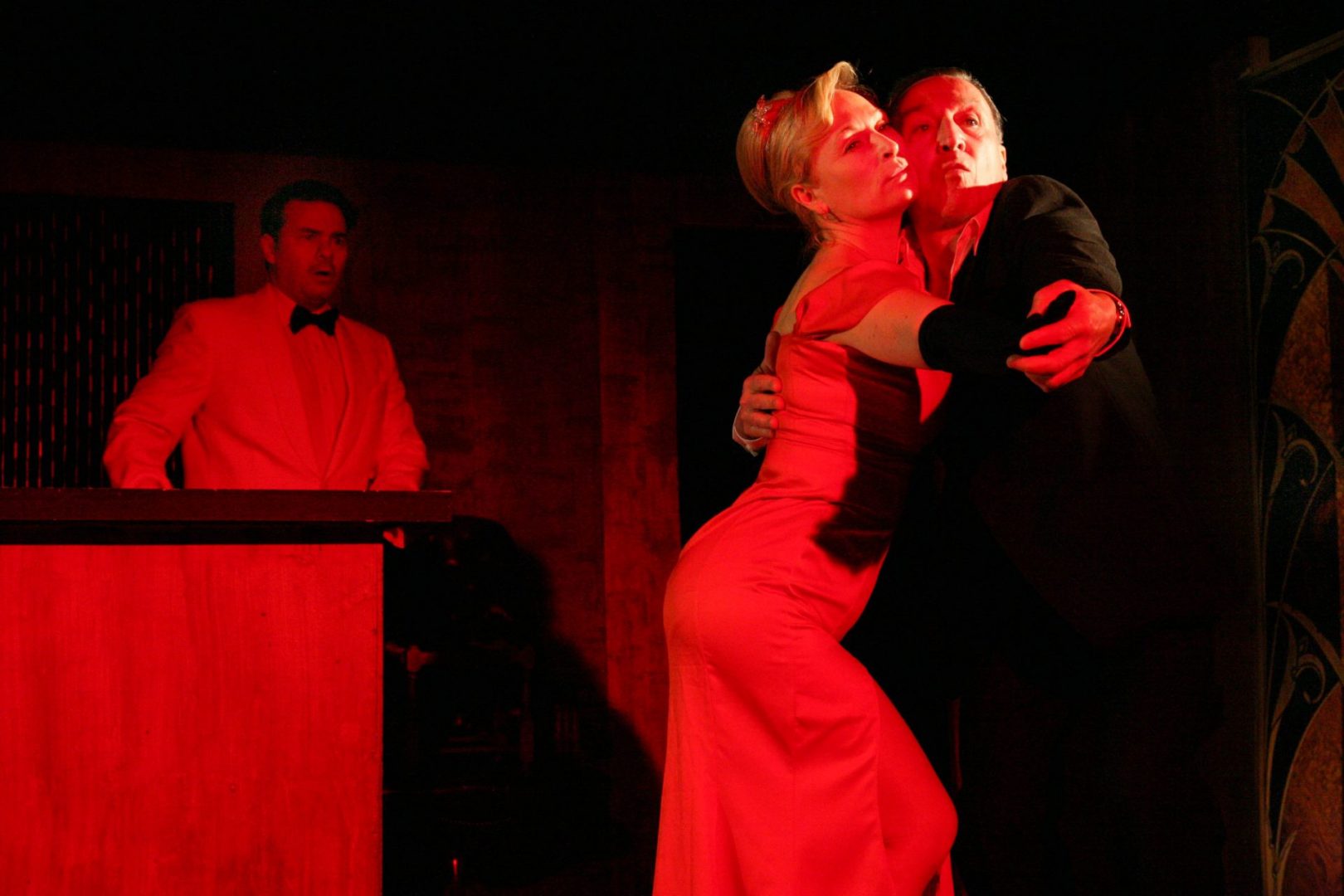 Murdo is a middle aged butcher with a closely guarded secret and two feet in need of some serious chiropody. When Mimi, the warm-hearted, hard-headed [though soft in the head when it comes to long term commitment- phobe football manager boyfriend Kenny, owner of Happy Feet Chiropody clinic sees Murdo's feet she guesses his secret… and the two of them become caught up in a 1950's maelstrom of romantic betrayal, ballroom dancing, fear of being who you really are, and the cut throat world of Football league match pie contracts.
ALMA CULLEN began her writing career with radio drama for the BBC. She has been a significant contributor to TV drama – which between the 1980s and the early 2000s included A Hardy Breed Of Girl and Lives Of Our Own (Granada). Her STV play Northern Lights, starring Rik Mayall, was shortlisted for an Emmy while A Degree Of Uncertainty was a BBC Play for Today. Two Per Cent (STV) won the Pharic MacLaren award and Off Peak (STV) won the silver medal at the New York TV Festival. Later work has included Winter Sunlight for Channel 4 and Intimate Contact (Central) starring Claire Bloom. Her original drama series, The Advocates (STV), was transmitted in 1991. Other highlights have been original screenplays for Inspector Morse and A Touch Of Frost (YTV) starring David Jason, who also starred in All The King's Men (BBC). Recently she has concentrated on stage work, with Coming Clean (Spring 2019) the most recent of five plays for Òran Mór.
Please note this play ended on Sat, 14 March, 2020.