Please note this play ended on Sat, 30 September, 2017.
Directed by David Ian Neville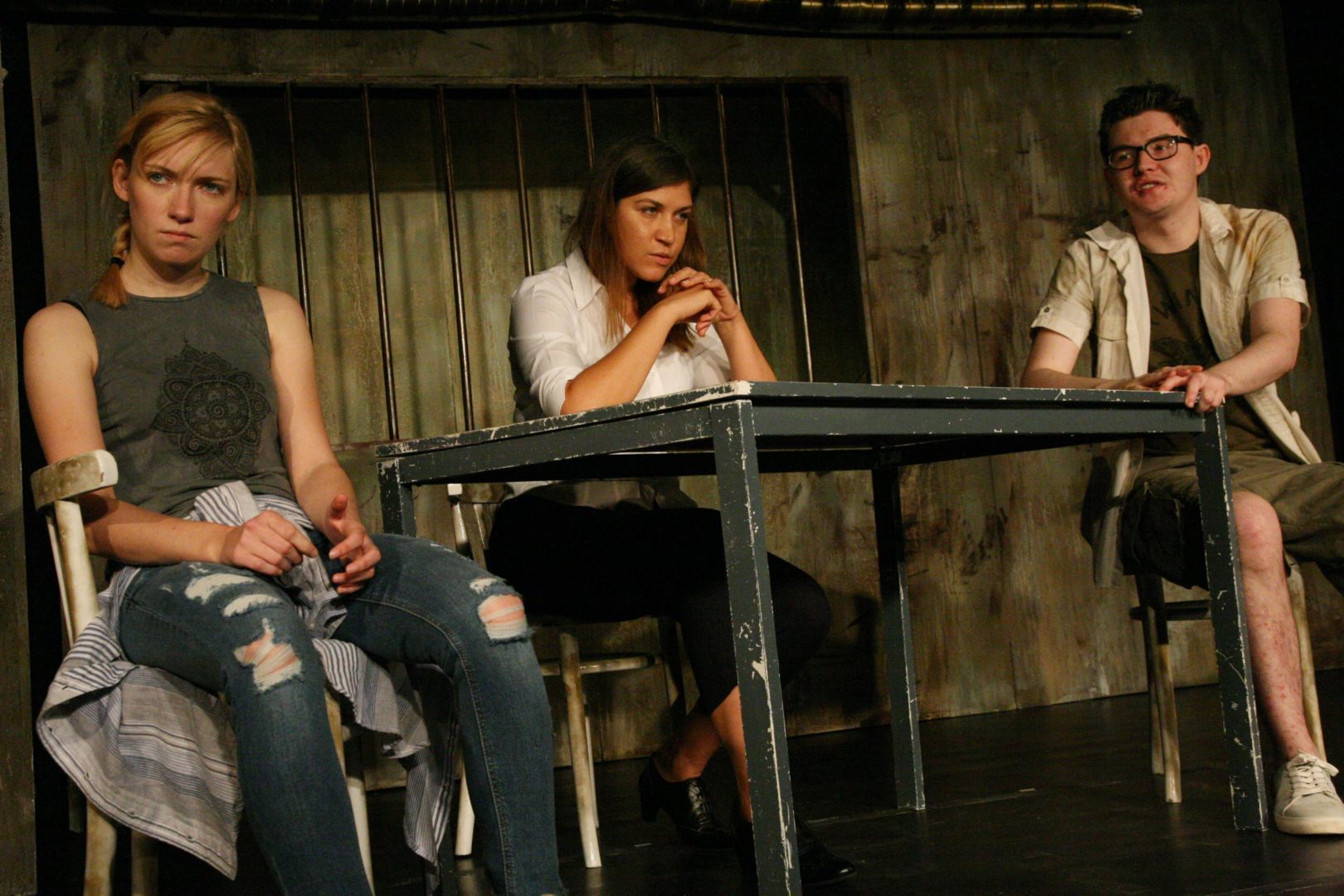 Cast: Kim Allan, Daniel Cameron and Nicole Cooper
Produced in association with the Traverse Theatre
Freya and Michael have been travelling around the world, celebrating their freedom before beginning University. Everything had been going reasonably well, until they find themselves arrested after a problem at customs. Three weeks later, still in prison awaiting their court date, a defence barrister arrives to advise them of the choices they face and the possible outcomes of pleading guilty or innocent. Both Freya and Michael insist they cannot admit guilt to something they knew nothing about. Can the barrister broker a deal with the prosecution to save their futures? And will Freya and Michael make the right choice?
This play was first produced for radio by BBC Radio 4 on 27 January 2017.
Rob Drummond is an award-winning published playwright, performer and director who has worked with the mostprestigious theatres in the UK. His wide-ranging work includes two CATSaward-winning plays for young audiences, Mr Write (National Theatre of Scotland)and Uncanny Valley (Borderline Theatre and Edinburgh International Science Festival), RobDrummond: Wrestling (The Arches), for which Rob trained as aprofessional wrestler, the multi award-winning Bullet Catch (The Arches),which enjoyed a long running world tour and saw Rob train as a magician, CATSaward-winning Quiz Show (The Traverse) and critically acclaimed thrillerGrain In The Blood (The Traverse). Recent hits also include the firstever stage version of beloved Scottish comic strip The Broons (Selladoor)and dating show In Fidelity (HighTide), in which Rob helped audiencemembers find love live on stage.
Rob is now writing new commissions forfour of the UK's top theatres, The Traverse, The National Theatre of Scotland,The Royal Court and The National Theatre of Great Britain, as well as workingon new pieces for radio, film and TV.
Please note this play ended on Sat, 30 September, 2017.