Please note this play ended on Sat, 26 March, 2016.
Directed by Gareth Nicholls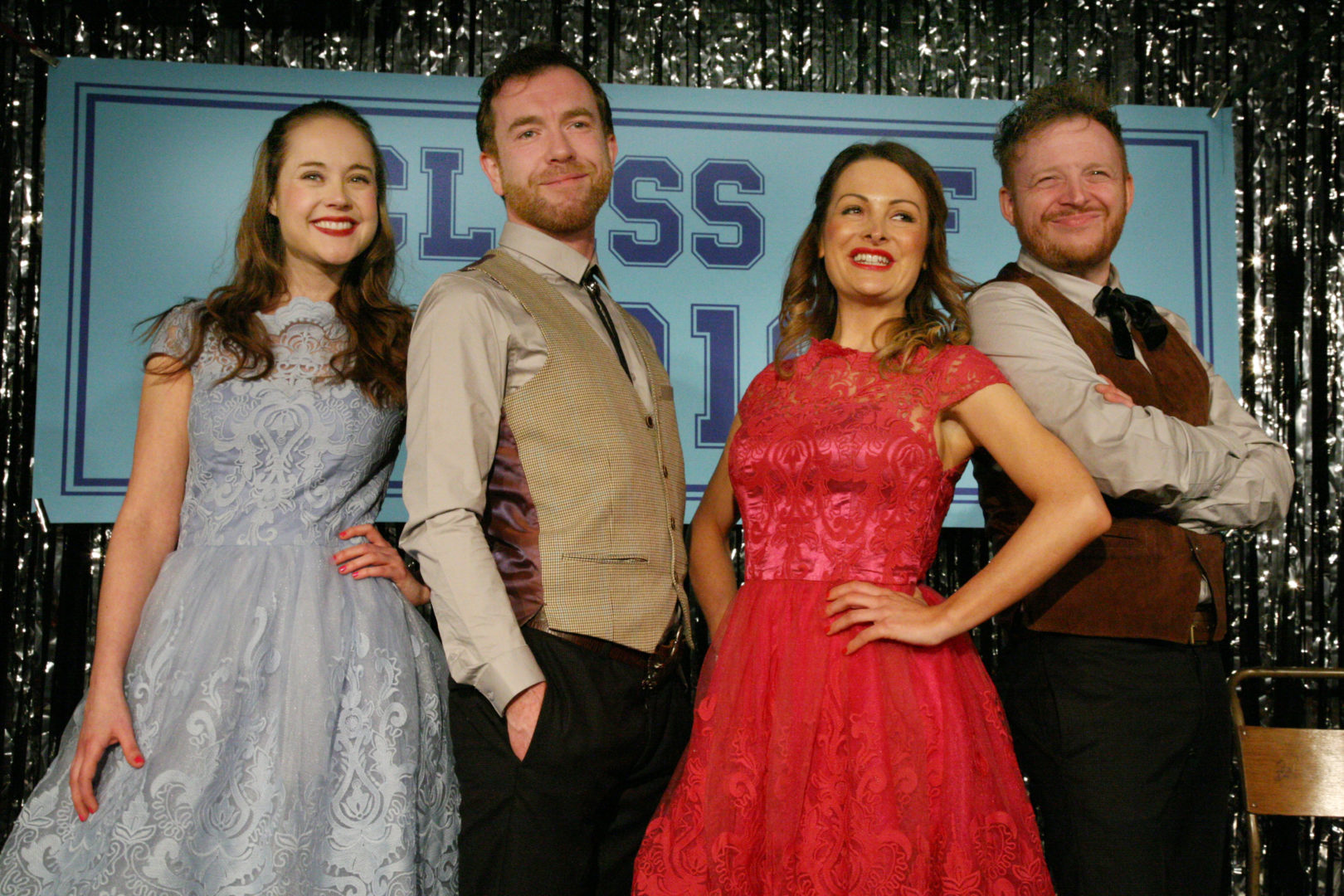 Featuring Ryan Fletcher, Helen MacKay, Martin McBride and Nicola Roy
Produced in Association with the Traverse Theatre and Aberdeen Performing Arts
Invitation goes up on the sixth form notice board. 'You and a partner are cordially invited to the greatest night of your life…'
Four friends are reunited to remember when they were seventeen and beautiful. The end of school Prom. As memories are recalled and secrets laid bare, a terrible truth is brought to life.
Oliver Emanuel is an internationally award-winning playwright based in Glasgow. His plays include Dragon (National Theatre of Scotland/Vox Motus/Tianjin People's Art Theatre), The Lost Things (Tortoise in a Nutshell), The Adventures of Robin Hood (Visible Fictions), Titus (adaptation; Macrobert), Spirit of Adventure, One Night in Iran, Videotape (Play, Pie, Pint). His next play is The 306 (National Theatre of Scotland) with the composer, Gareth William. As well as theatre, Oliver writes extensively for radio. Currently he's a lead writer on Emile Zola: Blood, Sex & Money starring Glenda Jackson for BBC Radio 4. Oliver is also a part-time Lecturer in Creative Writing at the University of St Andrews.
Please note this play ended on Sat, 26 March, 2016.