Please note this play ended on Sat, 21 May, 2016.
Directed by Garry Robson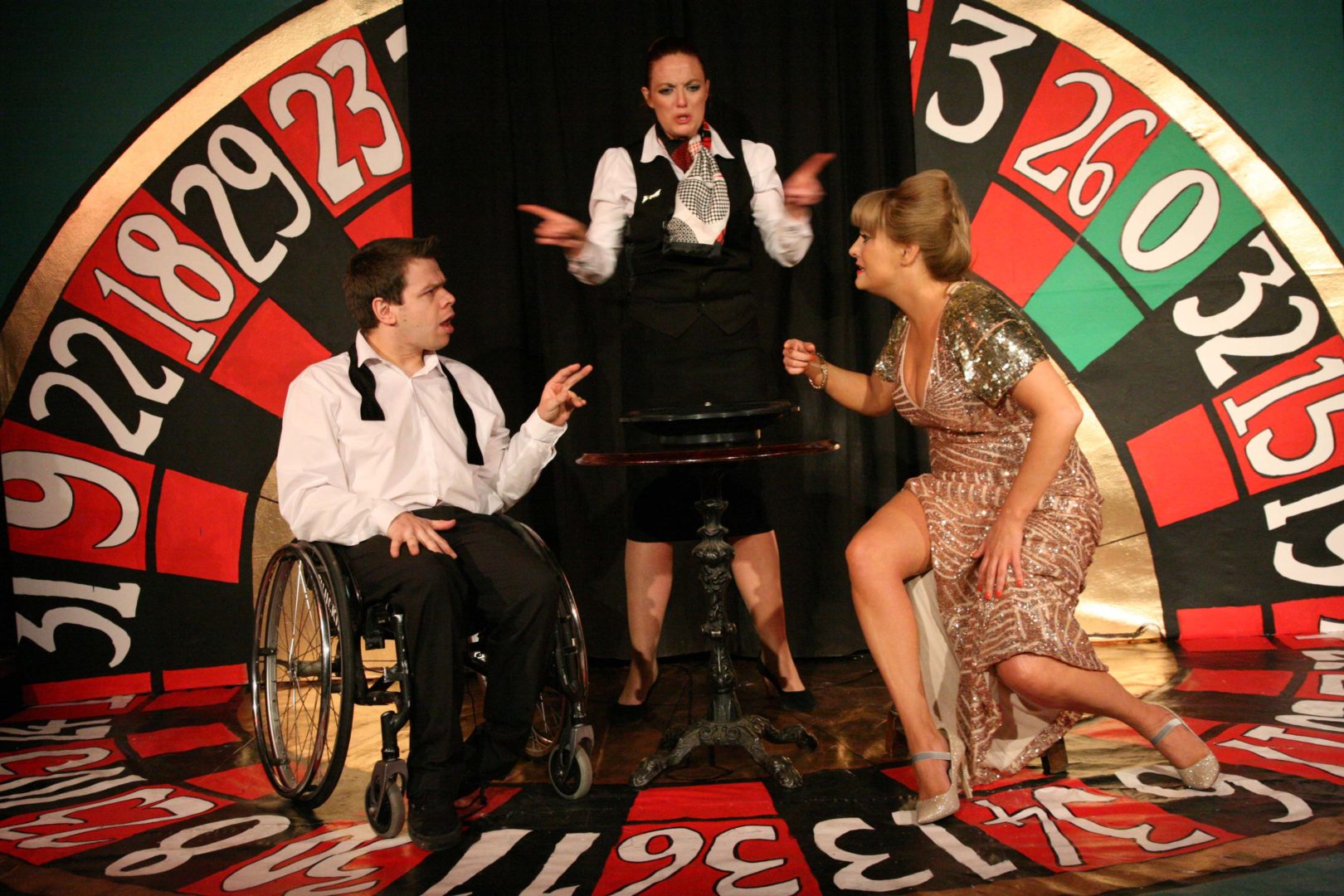 Co-production with Birds of Paradise Theatre Company
Featuring Robert Softely Gale, Louise McCarthy and Natalie MacDonald
Please note, this play contains some strong language and scenes of a sexual nature
Inspired by the principle of "role shift" in British Sign Language, Lesley Hart's new play is a bodyswapping, mind bending comedy about the struggle to live with and without other people – and what it really means to be 'me'.
Carrie is dutifully doing her job as a sign language interpreter but when she gets drawn into the action she disrupts the world of the play from a boy meets girl love story into something very different, magical and strange.
Lesley was awarded Playwrights Studio Scotland's New Playwrights Award in 2011. Her first stage play, 3 Seconds premiered at Òran Mór and the Traverse Theatre in February 2013, directed by Hamish Pirie. This was followed by Saint One which premiered at Òran Mór and The Lemon Tree in October 2013, directed by Andy Gray and starring Elaine C Smith.
Other stage plays include Flame Proof (Òran Mór/Traverse/Aberdeen Performing Arts),The Fundraiser (Horsecross Arts), La Clé (Tron/Playwrights Studio Scotland – Talkfest rehearsed reading). Lesley was also a daily writer on News Just In for Random Accomplice/The Arches in 2014. Her first play for radio, Personal Best, was broadcast on BBC Radio Scotland in June 2010.
Please note this play ended on Sat, 21 May, 2016.