Please note this play ended on Sat, 16 September, 2023.
Directed by Laila Noble | Cast - Madeline Grieve, Sebastian Lim-Seet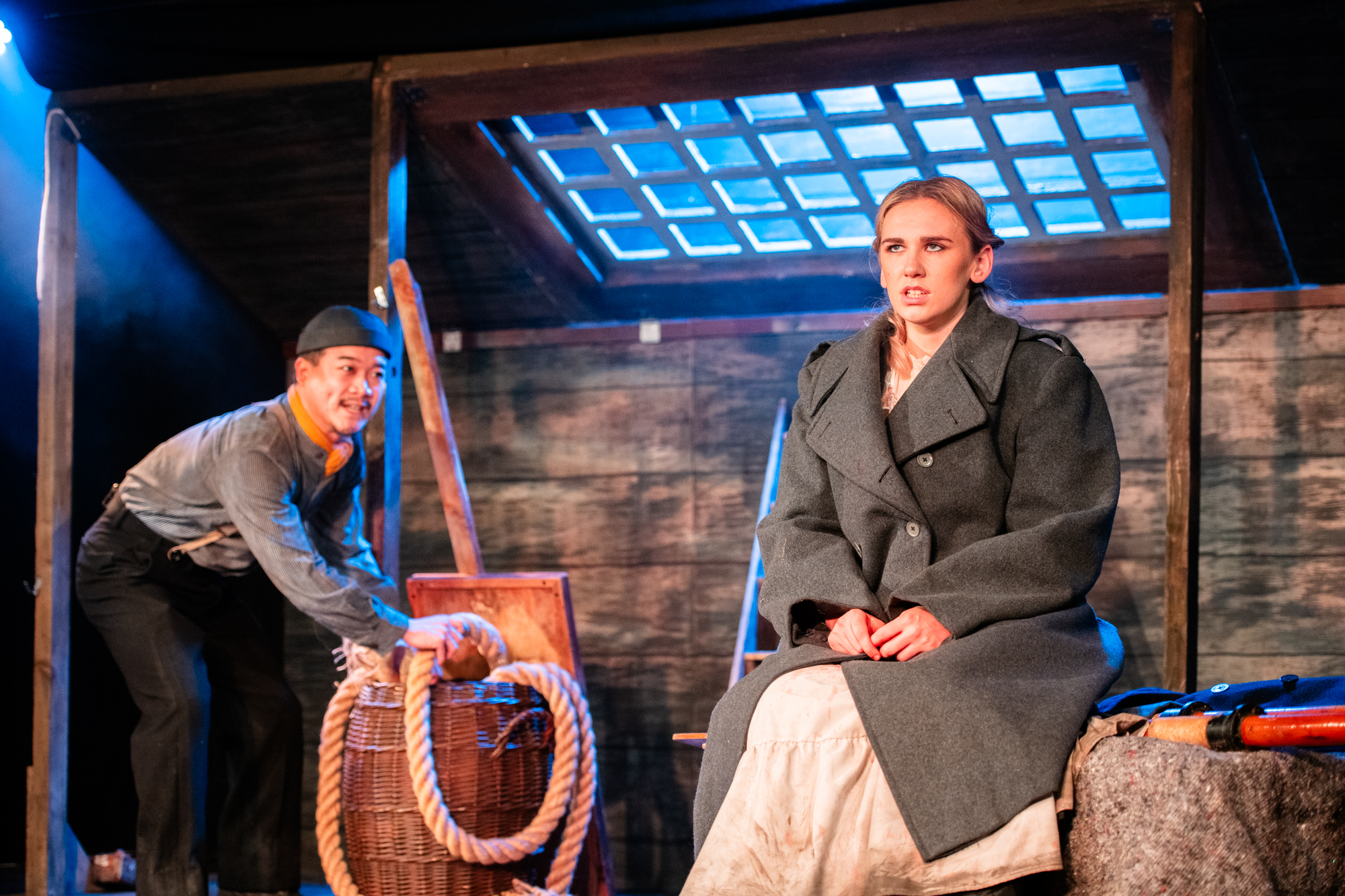 A drama about finding allies in unexpected places, loosely based on the writer's garrulous Glaswegian great, great, granny who sailed the world.
It's 1880, and being the only woman on a cargo ship in the South China Sea isn't the safest place for Jessie. Especially when there's a dead body on board and she's feeling queasy.
Ship's cook Jin Hai could help her, he knows medicine, but his business is escape and refuge – not puking Scottish wifies.
Options for allies are limited at sea, but will Jessie and Wu Jin Hai survive long enough to help each other?
Dates
Oran Mor, Glasgow: 11-16 September 2023
Traverse Theatre, Edinburgh: 19-23 September 2023
Cast
Rehearsal Photos
ALICE CLARK is a writer for stage and screen. Recent work includes Made in China (Play Pie Pint/The Traverse) and short film My Name is Beth (Winner, Best Young Filmmaker GSFF23). She has worked in writers' rooms for STV Drama and was selected for BBC Writersroom Scottish Voices 2022 and The Writers Lab UK&I 2021. Alice recently graduated from Screen Academy Scotland and previously worked in drama facilitation and community education in the U.K. and China. 
LAILA NOBLE is a Queer identifying Director and Playwright from Wales, based in Scotland. Her recent directing credits include The Bush, Waves, Svetlana, Moonlight on Leith and for Traverse Young Writers (2022). Laila is a literary producer and mentor for Page2Stage Edinburgh and has her own Company, ClartyBurd (New Scottish Companies Award 2021). As a writer, Laila was the inaugural winner of the St. Andrews Playwriting Award with her play Y Dyn yn y Llong Danfor [The Man in the Submarine]. She was also the winner of the Scottish Arts' Club Bright Spark Award (2018), runner up for Theatre Uncut's Political Playwriting Award (2019) and was a finalist for the Hope Mill Playwriting Award (2021).
Laila is the Resident Director at A Play, A Pie and A Pint for its Autumn 2023 season, made possible thanks to the Marilyn Imrie Fellowship in association with Stellar Quines.
Please note this play ended on Sat, 16 September, 2023.