Please note this play ended on Sat, 30 October, 2021.
Directed by Alex Fthenakis | Cast - Gerry Mulgrew, Jennifer Black and Danielle Jam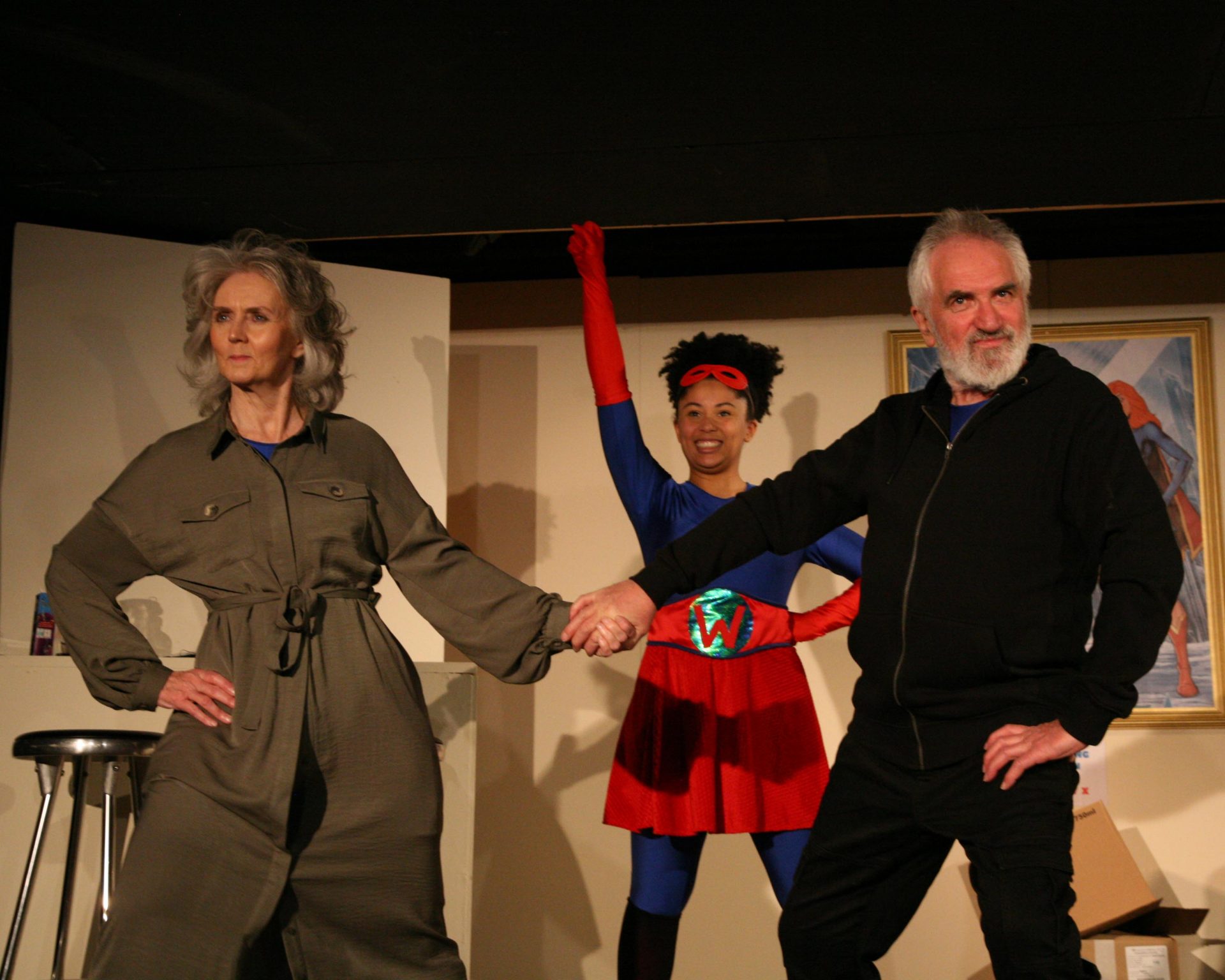 Do you know how many lives we saved?
And what do we get?
A bloody state pension.
Strongman and Lady X were our seventies superheroes. They saved countless lives and ended disasters before we even knew about them. Then came the pains of old age…
The world has forgotten that Dave and Xenia were once our champions. But it's time for them to step out of retirement… because one final adventure awaits.
THE SILVER SUPERHEROES is a story of life after retirement and what it means to be a hero.
Presented in Association with Aberdeen Performing Arts
Cast
Tour dates
Lemon Tree, Aberdeen: Tuesday 2nd – Saturday 6th November, 2021
Morna Young is a multi-award winning playwright, named 'Scots Writer of the Year' at the inaugural Scots Language Awards in 2019.
Morna's play, Lost at Sea, premiered at Perth Theatre in 2019 before touring No. 1 venues in Scotland. Subsequently, the play won two Critics' Awards for Theatre in Scotland (CATS). She is currently working with theatres across Scotland including the Lyceum, Traverse, Mull, Pitlochry Festival Theatre and Lyth Arts Centre.
The Silver Superheroes marks Morna's third A Play, A Pie and A Pint, following Netting (2015) and Aye, Elvis (2018 and 2019 as part of the 'audience choice' season).
Please note this play ended on Sat, 30 October, 2021.