Please note this play ended on Sat, 05 November, 2016.
Directed by Kenny Miller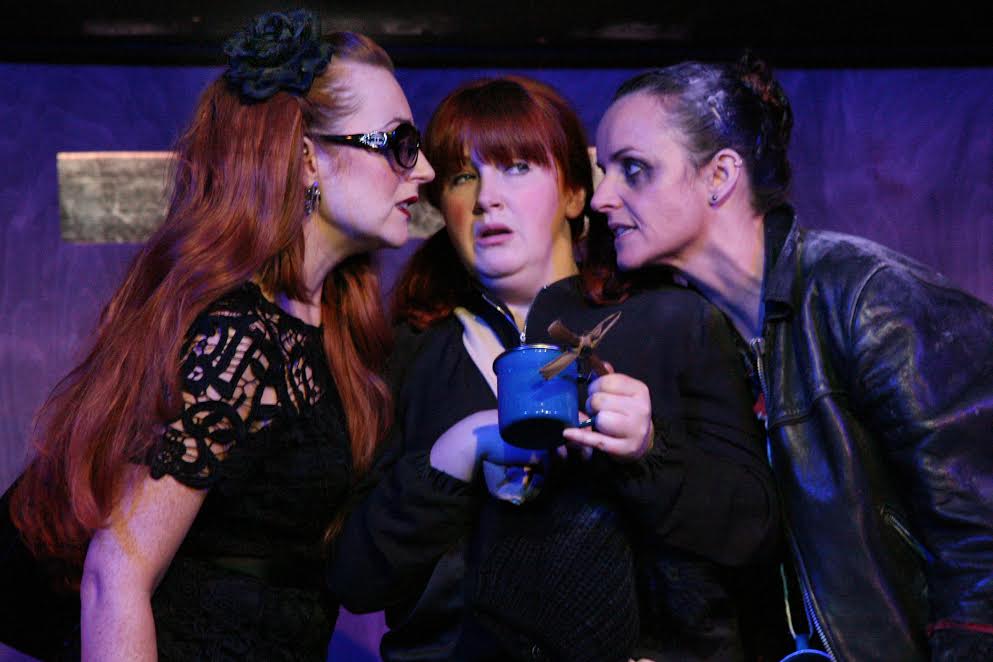 Produced in association with the Sherman Theatre.
Featuring Claire Cage, Michele Gallagher and Sally Reid.
Pigs Viv, Coco and Lacey are on their way to the slaughterhouse. Time is running out, the heat is unbearable and they're desperate to escape. But is it too late? And can they escape the van, the purpose that they've been bred for, or reality?
Anarchist Coco, wants leave a legacy that's more than just skin-deep; determined to avoid the plate she hatches a master escape plan. But pragmatist Viv and wannabe actress Lacey aren't the escaping kind and can't have Coco muddying the little time they have left to reminisce of the good ole days.
This surreal comedy examines why we slaughter animals for fashion, food and questions the ethics in doing so.
Warning: you may never eat a pork pie in the same way again!
Kelly Jones Winner of the BBC Wales Drama Award 2014, a biannual prize supported by National Theatre Wales and BBC Wales. Originally from Dagenham, Essex, Kelly has been based in Wales since 2007. She is a member of Sherman Cymru's writers program and has previously been mentored by Tim Price and Lucy Gannon (TV). Represented By Nick Quinn at The Agency, her writing credits include: (O)ink! (Oran Mor/Sherman Cymru), The Peoples Platform (Commonwealth/NTW), Writer on Attachment (Theatre Clwyd), Tammy (Sherman Cymru/ NTW Rehearsed reading), Hummanequinn (Mess Up the Mess/ TransCymru), The Drowned Girl (The Yard Theatre/Birmingham Rep), Blud (The Otheroom/otherMother), A Steal/Dart (Dirty Protest) and 1.4 for copy (NTW).
Please note this play ended on Sat, 05 November, 2016.