Please note this play ended on Sat, 16 April, 2016.
Directed by Amanda Gaughan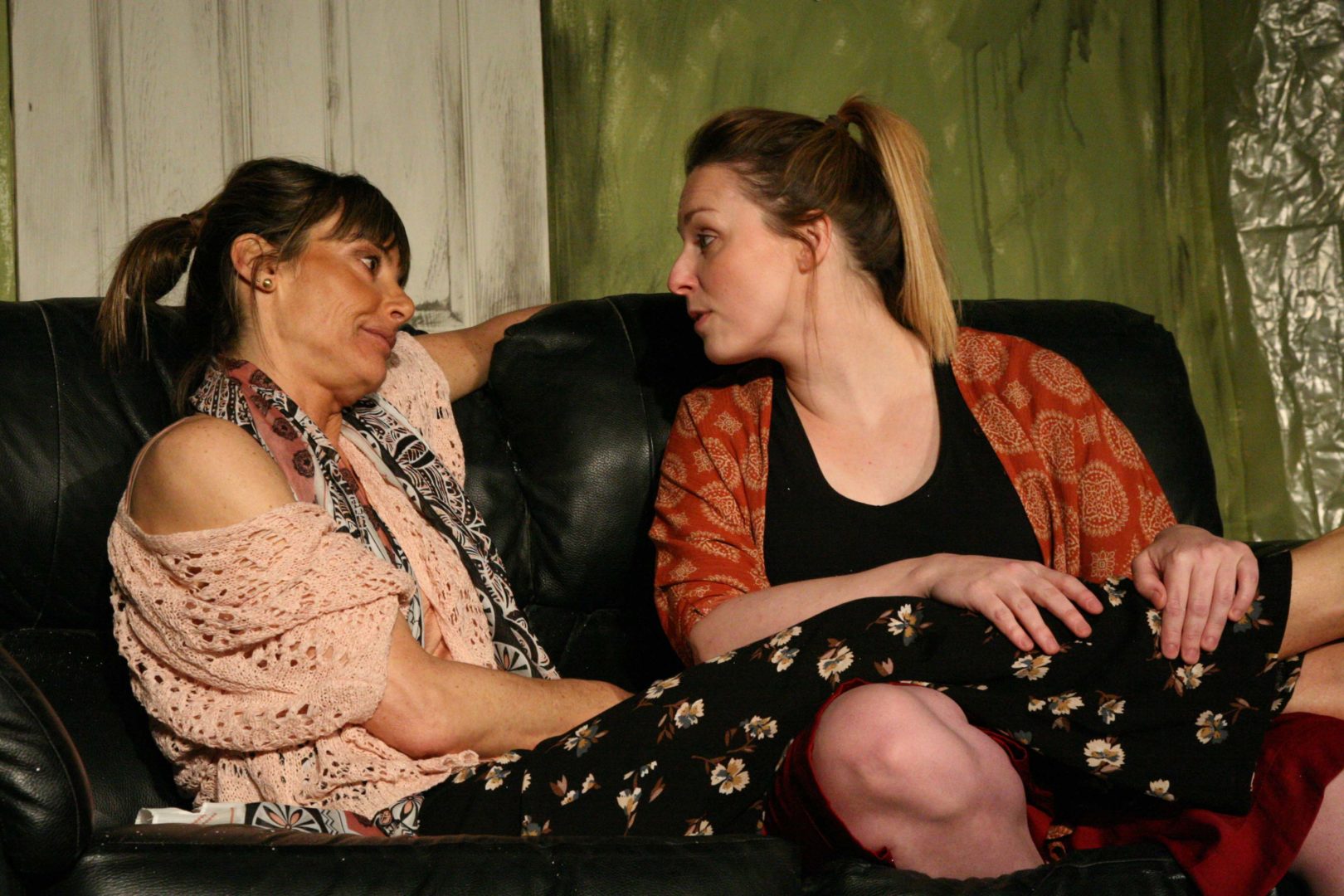 Featuring Maria De Lima and Eilidh McCormick
Produced in Association with the National Theatre of Scotland
Set in Brazil, this taut thriller explores the tempestuous but flawed relationship between two women – Maria and Cate.
Having recently moved from Britain to a crumbling apartment block in Sao Paulo, in the hope of papering over the cracks in their relationship, this plan is put to the test by the day-to-day tensions of their claustrophobic environment and the rising threat of homophobic abuse and violence from an anonymous neighbour.
In the face of this entirely new environment and the escalating abuse, Cate will undergo her own crisis of confidence and Maria, will have to fight to keep her lover from losing touch with reality.
This commission is a result of a residency programme held in Scotland in 2015, supported by British Council and Creative Scotland
Michelle Ferreira is an actress , playwright , screenwriter and director . Formed by the School of Dramatic Art and by Social Studies both at University of São Paulo, and also formed at Movie Production by FMU. She is a member since 2003 of the Center of theatrical Research – CPT, one of the most important in Latin America – coordinating by Antunes Filho. Participated in the work workshop "A Dramatic Writing" by Jean – Pierre Sarrazac in CPT . She was twice a finalist for the Luso-Brazilian Playwriting Award (2009, Final Reality and 2011 Somebody hates us ) . Won second place Heleny Guariba Women Playwriting Award , and is rated for the Brazilian New Playwriting contest held by CCBBs (Final Reality) .Wrote and directed The Spirit of the Thing (O Espírito da Coisa), comedy series for TV and internet . Directed numerous corporate videos and video clips of brazilian artists. Wrote a movie named "Free in the Afternoon" , directed by Renato Chiappetta. Her work was staged by major Brazilian directors as Cacá Carvalho ( EstudoHamlet.com), Hugo Possolo (Riso Nervoso), Mario Bortolotto (Como ser uma pessoa pior), Lee Thaylor (Lilith S.A), Eric Lenate ( Sit Dow Drama), Isabel Teixeira ( Animais na Pista), José Roberto Jardim (Tem alguém que nos odeia) e Ramiro Silveira (Reality Final), professor at the Essex University.
Lynda Radley is an award-winning playwright and dramaturg. In 2013 her play DORM was short-listed for The Bruntwood Award. She is currently developing plays with Magnetic North, Pepperdine University and Stellar Quines. Lynda worked as dramaturg on Mark Bruce's dance version of Dracula which won South Bank Sky Arts and Critics' Circle awards. Lynda won a Scotsman Fringe First for her play Futureproof; a co-production between Dundee Rep Ensemble and the Traverse Theatre. Her solo show The Art of Swimming toured internationally. Previous adaptations include Under Milk Wood for the Tron Theatre; part of The Commonwealth Games cultural programme, 2014.
Please note this play ended on Sat, 16 April, 2016.