Please note this play ended on Sat, 02 March, 2019.
Directed by Andy McGregor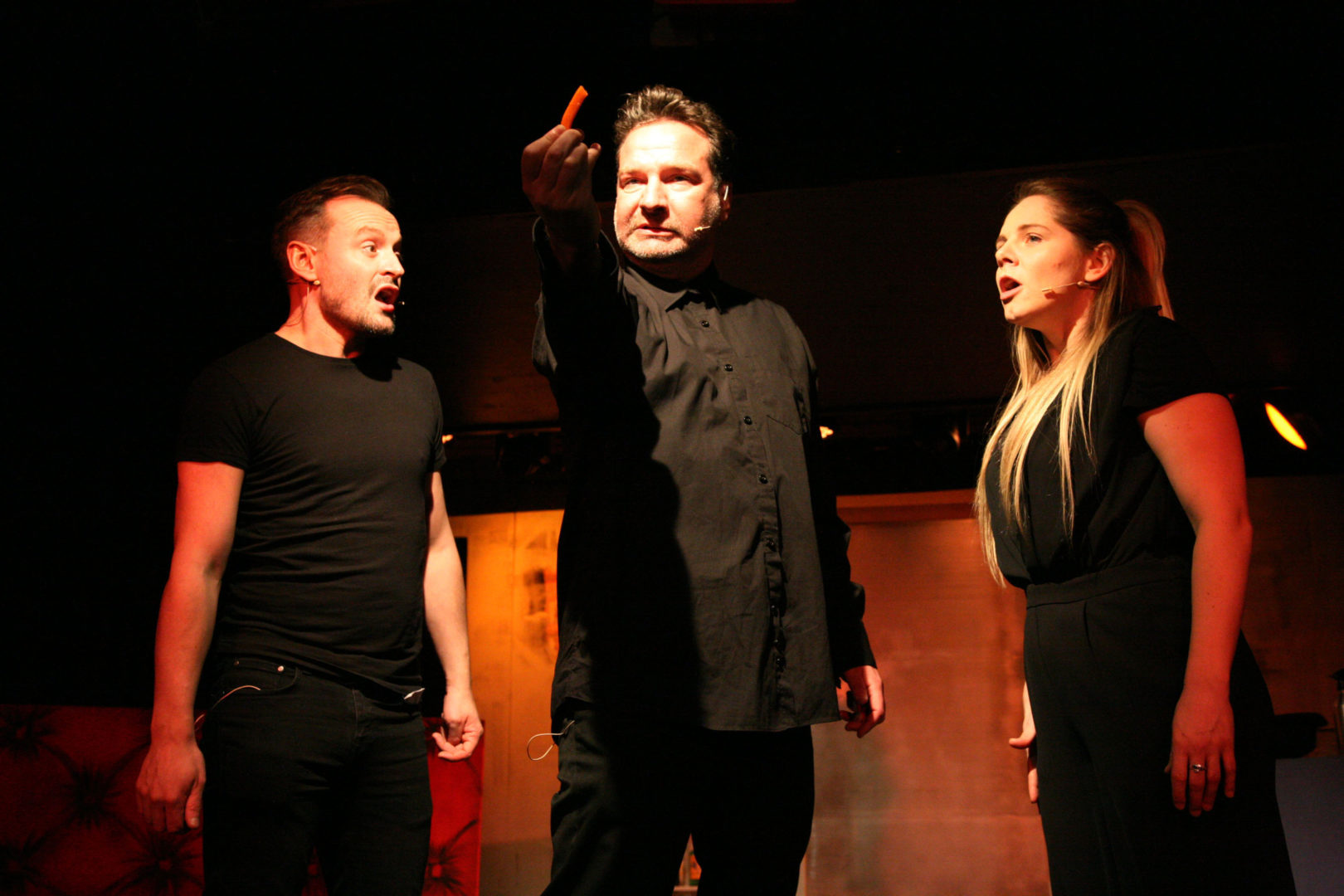 Cast: Darren Brownlie, Richard Conlon & Dawn Sievewright
When David MacGonigle's wife dies, his perfect middle-class life collapses around him. But a freak occurrence, involving mouldy chips and Iron Brew, leads to his discovery of a new designer drug, Spuds. Soon he has built the ultimate criminal empire, but at what cost? A new musical comedy about grief, greed and grease.
Andy McGregor is a director, composer and writer. He trained at Glasgow University and the Royal Conservatoire of Scotland.
Shows he has written, composed and directed include The Rise and Inevitable Fall of Lucas Petit (Sleeping Warrior, Scottish tour), Pure Freezin', Spuds, Vinyl Idol (Play, Pie and a Pint), Naughty Cat and the Cheesy Moon (Edinburgh Fringe, RCS), Love 2.0 (Sleeping Warrior, Scottish tour) and a number of Christmas shows for wee ones at the Citizens Theatre. His musical Towards The Moon (One Academy Productions, C-Venues) received multiple award nominations and has been performed Off-Broadway. He has directed The Dolls Dragged Up (Scottish Tour) Twelfth Night, Godspell and Notes To Self (RCS) and Disturbed (Play Pie and a Pint).
Composing Work Includes Primetime 2015 (Royal Court) The Tin Forest South West (National Theatre of Scotland) Your Turn Now Glasgow (National Youth Theatre) and Bauble Trouble (Citizens Theatre).
He has also worked as assistant director for Dragon and Slick (Vox Motus) and In Time O' Strife (NTS).
Please note this play ended on Sat, 02 March, 2019.