Please note this play ended on Sat, 21 March, 2020.
Directed by Stuart Hepburn | Cast - Ron Donnachie, Ashley Jade Smith & James Rottger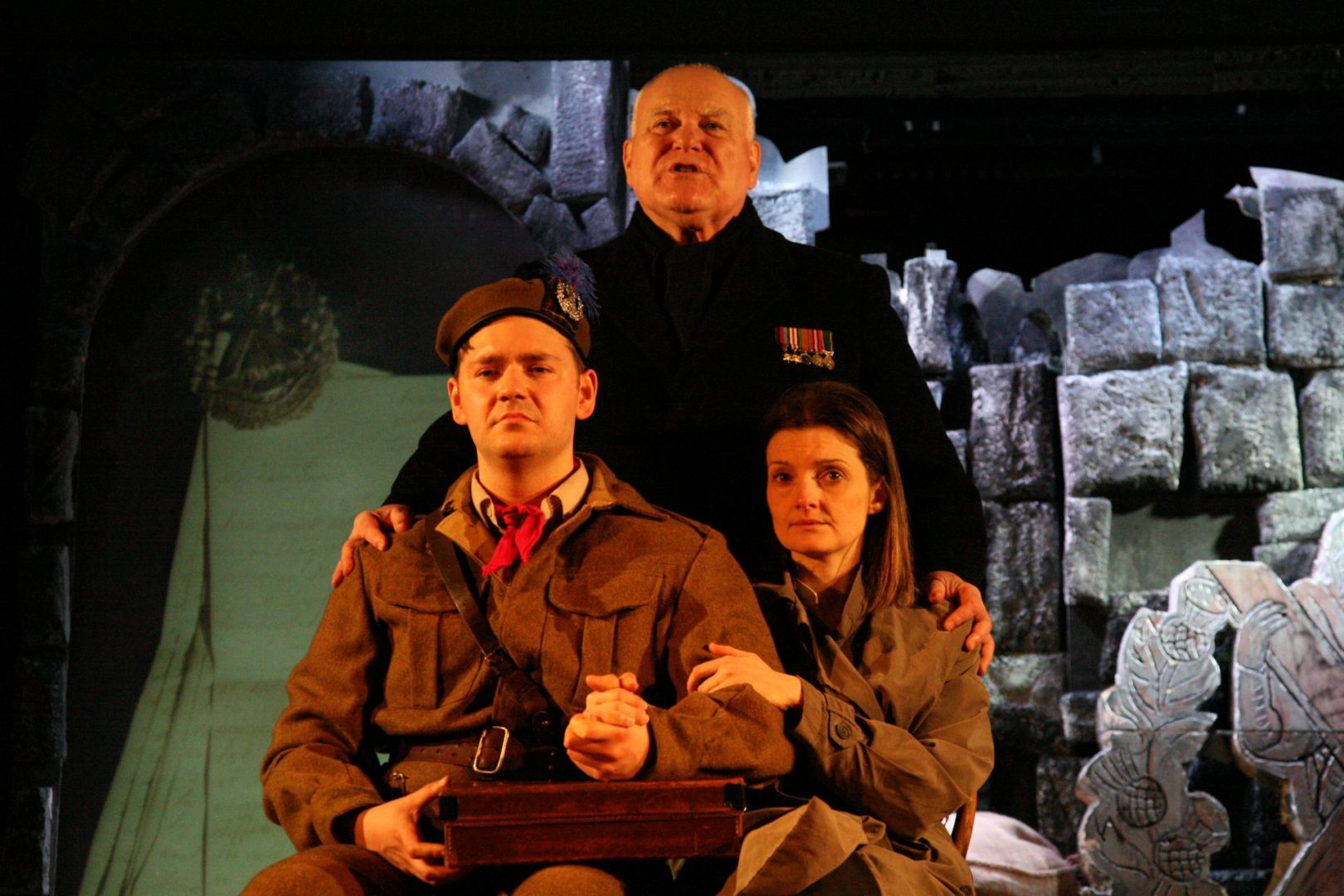 Eighty years ago, in June 1940, Churchill hailed the "miracle of Dunkirk," when all 350,000 men of the British Expeditionary Force were evacuated to safety.
But for the men of the 51st Highland Division, there was no miracle. Sacrificed in a secret political deal, Churchill ordered them to stay and fight to the last bullet.
Against overwhelming odds, 9,000 Scotsmen surrendered at St-Valery-en-Caux, and were marched to POW camps in Poland.
All of them were betrayed.
Some of them escaped.
One of them fell in love.
The Beaches Of St Valery is his story.
Read more about The Beaches Of St Valery on Stuart Hepburn's blog
Stuart Hepburn has been directing, acting and writing screenplays and stage plays professionally for over 30 years.
He has written three feature films, eight stage plays, and over 80 hours of Television drama. Recent writing work includes scripting the BAFTA Scotland winning "Katie Morag" for BBC Children's and Marco Pantani: The Pirate for Oran Mor.
He created McCallum and adapted Ian Rankin's Rebus for Clerkenwell Films, and has written and appeared in TV series such as Hamish Macbeth and Taggart.
He is currently developing a World War 2 Drama Series for NRK in Norway, is writing a new play Fly Fishing On Uist and is producing the 2020 Tour of Chic Murray – A Funny Place For A Window.
He lectures in Screenwriting at the University of Stirling
Please note this play ended on Sat, 21 March, 2020.