Please note this play ended on Sat, 03 November, 2018.
Directed by Kate Brailsford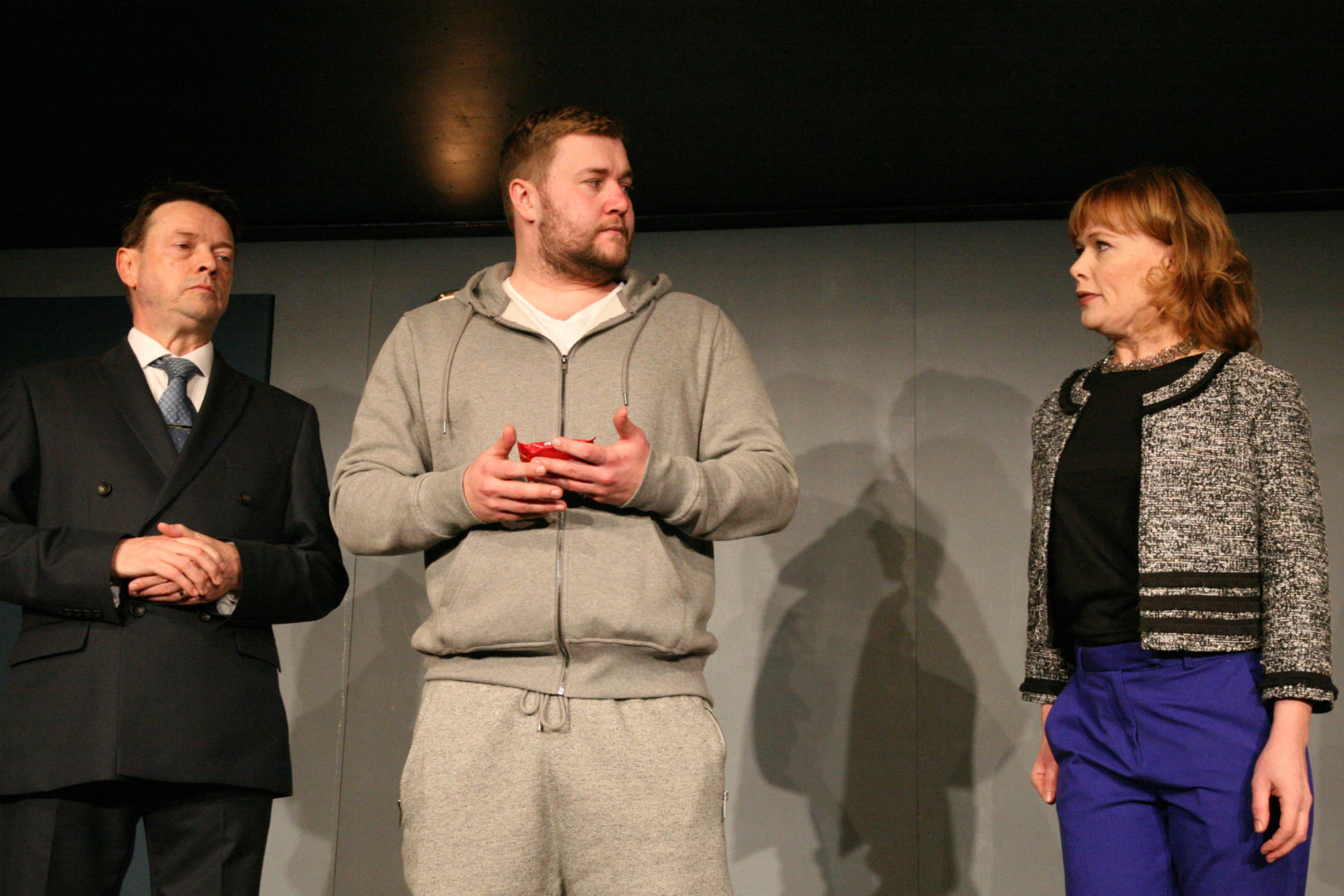 Cast: Stephen Clyde, Shonagh Price & Paul Thomas-Clark
Spiky, intellectual Prime Minister Ellis Gregory and his wife Sam are trapped in a safe room during a security alert, and so is friendly cleaner Colin and his trusty vacuum. When a number of explosions rock the outside of the shelter, the physically imposing Colin realises that a frail sickly man in a pin striped suit may not be the ideal candidate to lead them through the crisis. And so does Sam.
Things come to a head when an out of date Wagon Wheel – the only source of food, becomes a focal point in a deadly battle for supremacy.
Donald Mcleary is a BAFTA and Writer's Guild award winner, probably best known as co-creator, writer and performer of BBC Radio 4's Fags Mags and Bags. He also recently appeared as Grant in the Netflix original film Calibre, which won best British film at this year's Edinburgh Film Festival. He has recently fulfilled a childhood dream by writing audio Doctor Who for Big Finish productions and is currently working on a sitcom for the BBC and a feature film for Creative Scotland. He previously worked at Oran Mor as co-writer on Sweet Home Balmaha way back in 2008.
Please note this play ended on Sat, 03 November, 2018.