Please note this play ended on Sat, 11 June, 2022.
Directed by Joe Douglas | Cast - Patricia Panther and Cara Kelly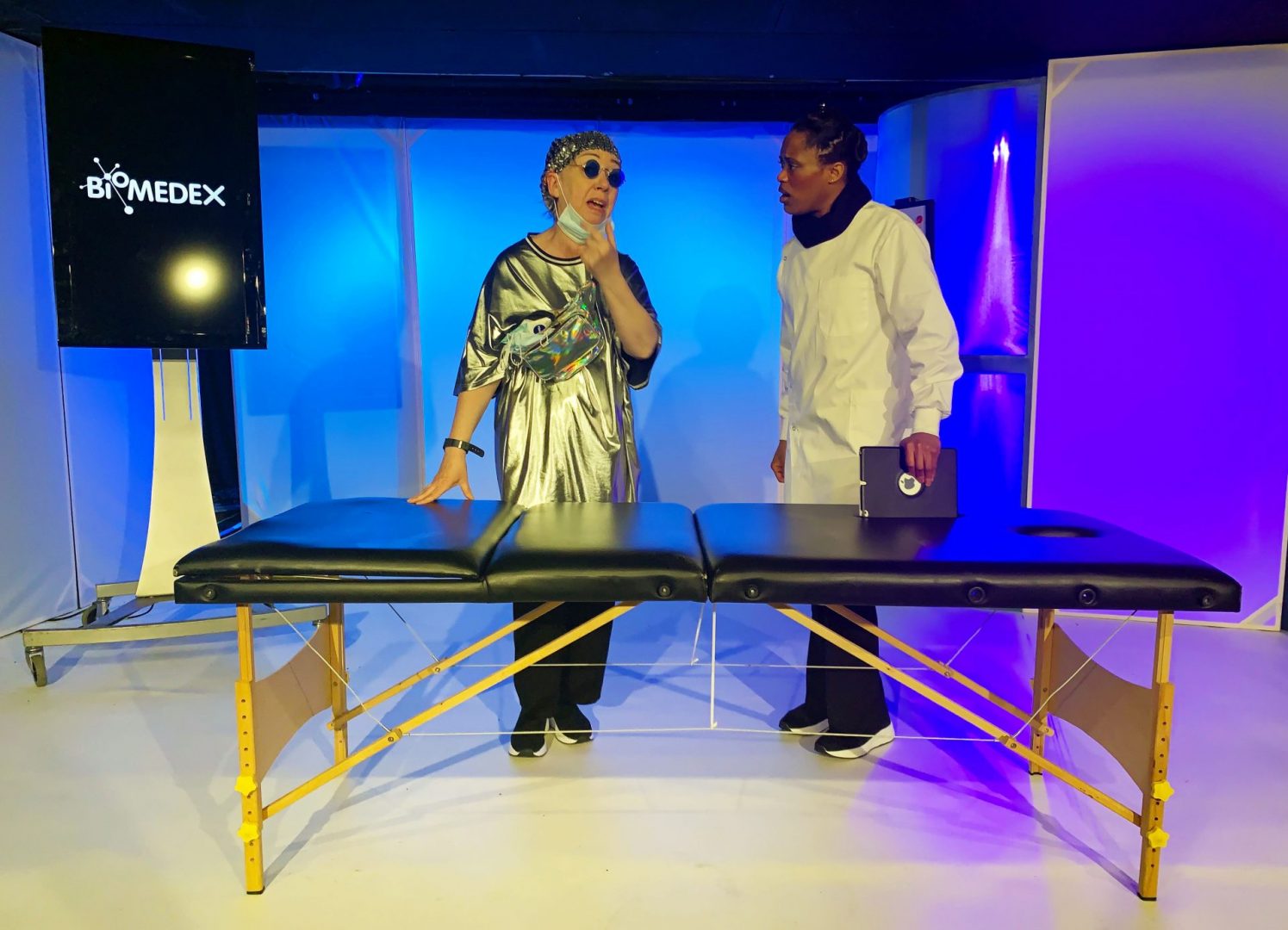 Our bodies go with us, womb to tomb, but how much do we really know about them? Are we all just flesh and blood or is there more to it? Well, the Body Electrician is doing the rounds and she's here to give you a quote. Careful now, it'll cost you…
Cast
PATRICIA PANTHER is a writer, composer, performer and qualified Shiatsu practitioner. She has worked in theatre for ten years: performing credits include Glasgow Girls, Lament for Sheku Bayoh, (NTS), Arabian Nights (Lyceum Theatre) and composing credits include Fibres (Stella Quines) and Rites (NTS). TV and film work includes playing Jacqueline Maclaren in Scot Squad (BBC) and composing the score for Ghostlight (NTS/EIF). The Body Electrician is her first play.
JOE DOUGLAS is a director, writer and dramaturg. He has directed eight plays for A Play, a Pie & a Pint, including The Sunday Lesson, The Call of the Wild and Fat Alice. He is over the moon to be working back at Òran Mór, as he loves both pies and theatre.  He was Artistic Director of Live Theatre in Newcastle (2018-20), Associate Artistic Director of Dundee Rep (2016-17) and now works as a theatre maker, across Scotland and beyond.
Please note this play ended on Sat, 11 June, 2022.