Please note this play ended on Sat, 05 September, 2015.
Directed by Becky Hope Palmer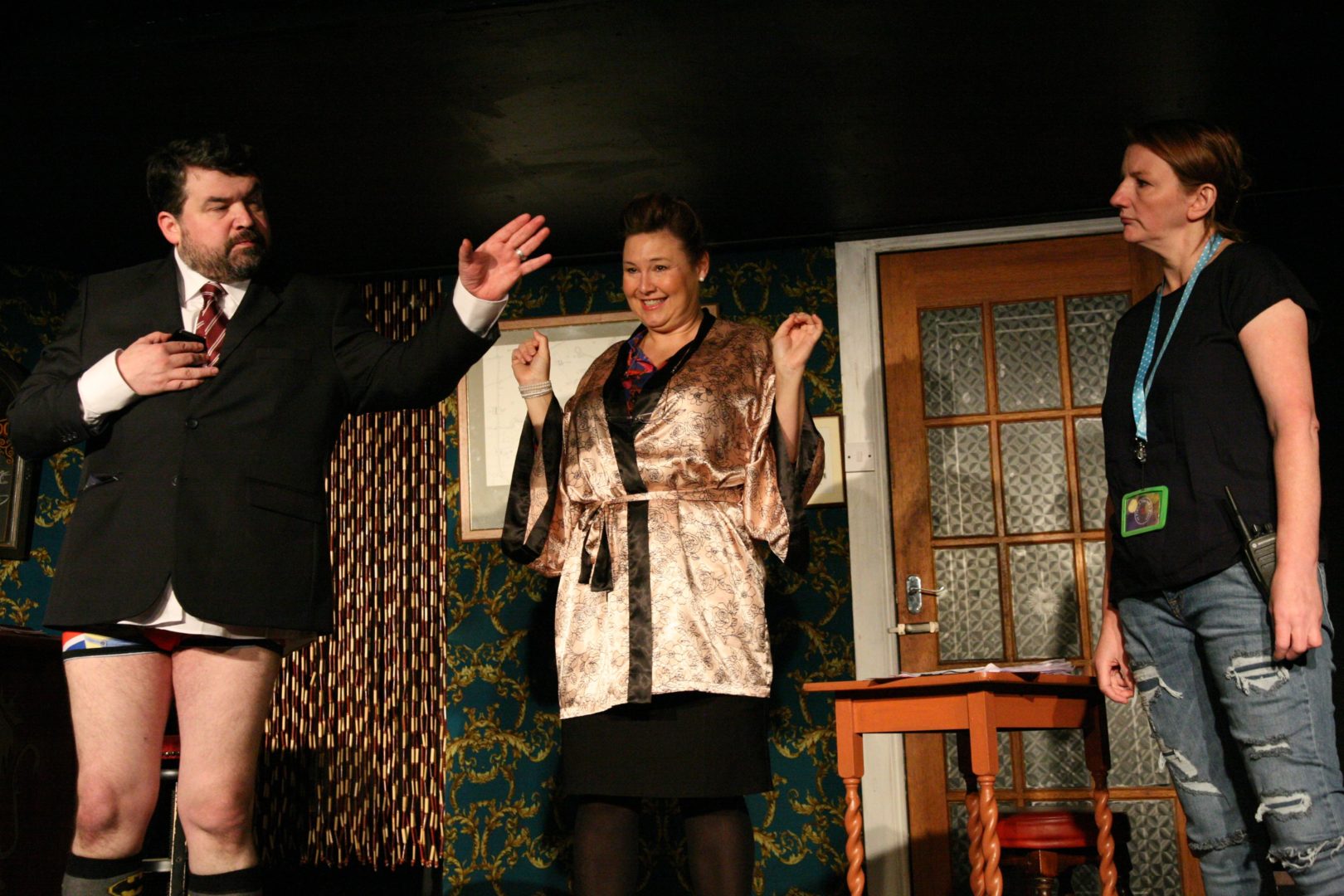 Featuring Molly Innes, Jane McCarry and Steven McNicoll
John Dumfries MP has lost his seat and he's hoping a walk on part on Scotland's top soap Gallus Palace will rehabilitate his tarnished public image. Angela Laing is Gallus Palace's Grande Dame – she's a hard drinking, hard smoking national treasure who has political ambitions of her own. Stuck in between them is Kate Harper; the over worked, under valued producer trying to keep the show on time, on budget and on air. The Cameo is a comedy about politics, show business and the thin membrane that separates the two.
DC Jackson's work for the stage include My Romantic History (Bush Theatre), The Wall Trilogy (Borderline Theatre), Threeway (Invisible Dot) and Marriage of Figaro and Kill Johnny Glendenning (Royal Lyceum Theatre). For Oran Mor he has written Matinee Idle, Drawing Bored, Out on the Wing, Company Policy, The Trouble With Double and he co wrote Jack & The Beanstalk with David MacLennan. 
Kieran Lynn's work for the stage includes Pushing Up Poppies (Theatre 503), The Recurring Rise and Fall (Hampstead Theatre), Bunnies (Bike Shed Theatre) and An Incident at the Border (Finborough Theatre and Trafalgar Studios). For Oran Mor he has written An Advert for the Army, The Last Dictator and Fishwrap.
Please note this play ended on Sat, 05 September, 2015.