Please note this play ended on Sat, 28 November, 2015.
Directed by Joe Douglas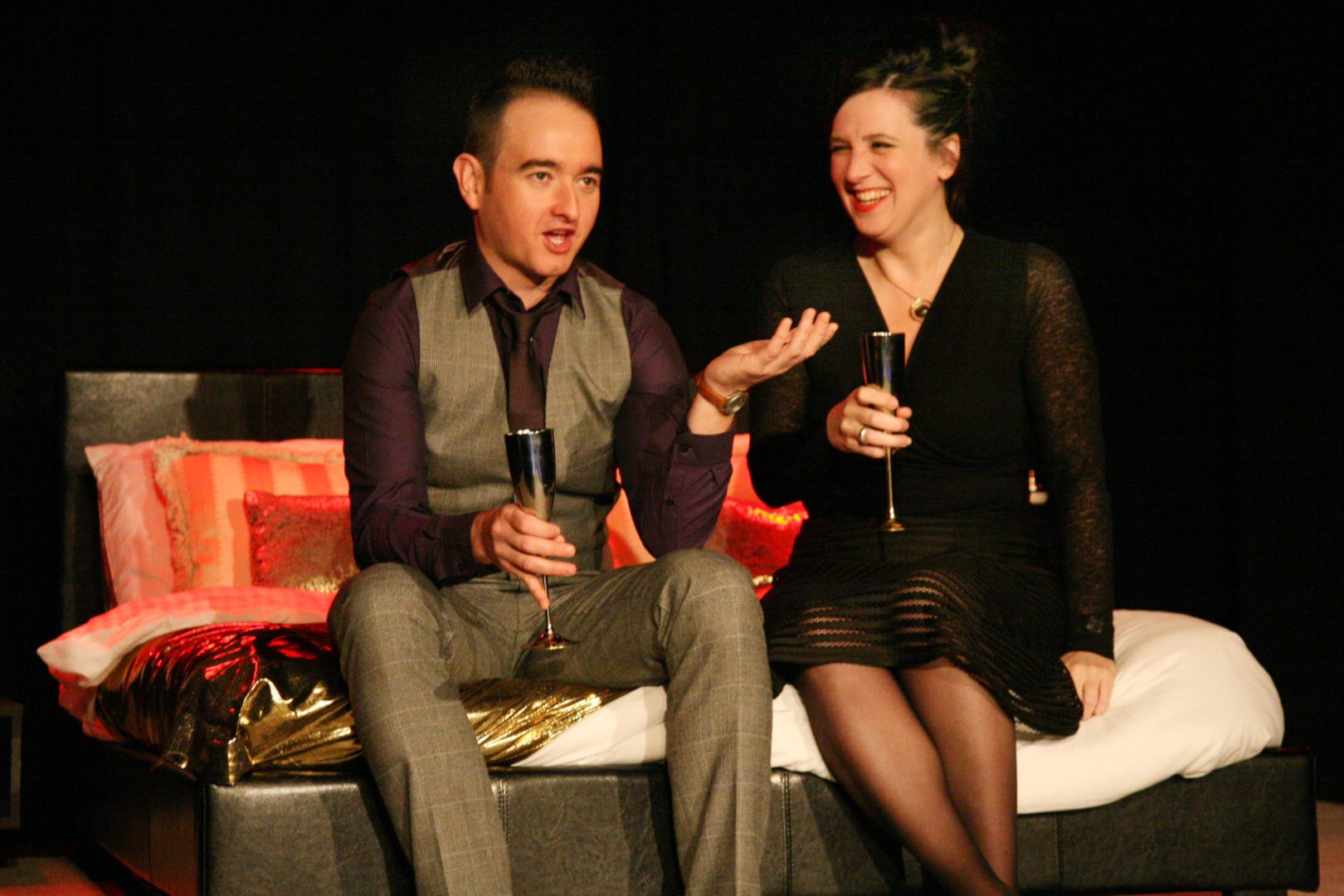 Featuring Louise Ludgate and Mark Prendergast
Produced in association with Aberdeen Performing Arts, and developed in association with Fire Exit
An everyday tale of caution, courage and Cleo Laine.
Celia and Oliver are in the world's most expensive hotel, drunk on the world's most expensive champagne. It's not good. They have thirty minutes to make up their minds about a risky proposal that could tear their lives apart. A powerful politician waits downstairs for their decision. Will they retreat to the daily disillusionment of running a failing charity? Or will they find the courage to reveal their true feelings and speak truth to power?
David Leddy has been described as an 'Edinburgh Fringe institution' by The Independent as well as an 'innovator' (Times); 'genius' (Scotsman); 'maverick' (Guardian) and 'iconoclast' (List). His work has been shown all over the world from Boston to Buenos Aires , São Paulo to Santiago , Milan to the Isle of Mull. Prizes include the Edinburgh International Festival Fringe Award, a San Diego Critics' Circle award, two different Herald Angel Awards and a Fringe First Award.
Please note this play ended on Sat, 28 November, 2015.