Please note this play ended on Sat, 03 June, 2023.
Directed by Liam Rees | Cast - Lawrence Boothman, Karen Fishwick, Joe Rising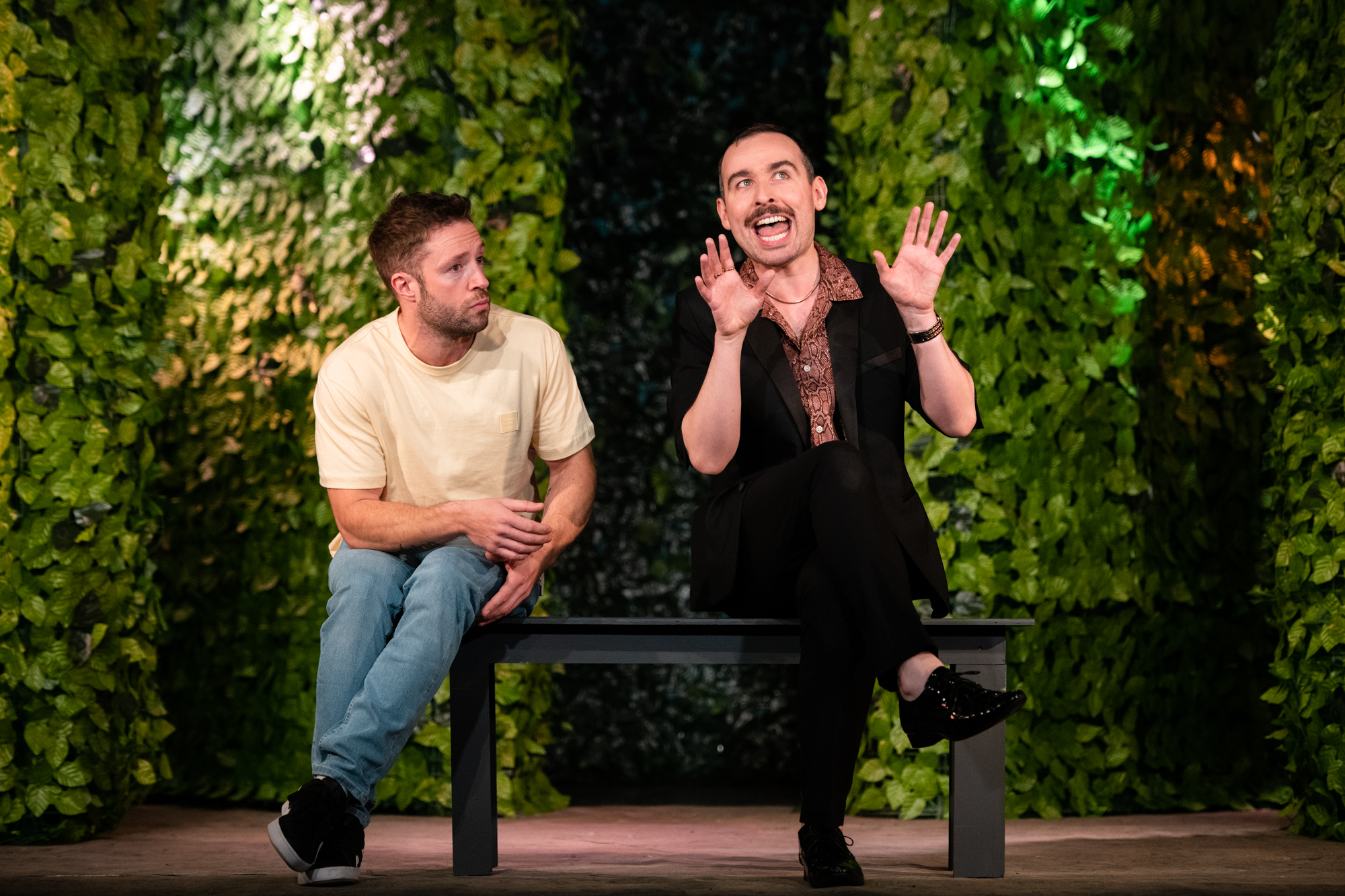 A queer comedy-drama exploring who we present ourselves as and the 'bubbly' delicious consequences our actions have on those around us.
Under the rising moonlight in Traquair Maze, aspiring 30 year old 'DJ Nate-O' (or Nathan), waits for his extremely ambitious but modest wedding planner girlfriend of ten+ plus years, Annie, so he can finally pop that big ole' question himself.
However, when Emile arrives searching for his latest wedding hook-up (always the groomsman and never the groom), a series of hidden truths are revealed which lead all three to questions who they want to be, how they want to live, and the legacy they want to leave behind.
Dates
Oran Mor, Glasgow: w/c Mon 29 May 2023
Creative Team
Writer: JD Stewart
Director: Liam Rees
Designers: Gemma Patchett and Jonny Scott
JD STEWART
JD STEWART is a gay playwright, performer, and digital content creator from the Scottish Borders. He holds an MFA in Dramatic Writing from New York University and an MSc in Playwriting from The University of Edinburgh. His work includes: Compression (Theatre Uncut Finalist,2019), One Twenty-One (Verity Bargate Top 100, 2020), PINKFACE with OliviaFischer (Vanishing Point: Everyone is Creative Award, 2021), The Birthday,Engagement, Funeral Party (The Bruntwood Playwriting Prize Longlist 2022),
He made his PPP debut with Daniel Getting Married (dir. Kenny Miller) in Spring 2022.
LIAM REES
Liam Rees is a director and dramaturg from Glasgow. He has worked with BRONKS, NTGent, and Ontroerend Goed in Belgium and was Associate Director to Omar Elerian on The Return of Danton at the Münchner Kammerspiele. He is currently under commission by HOME in Manchester to develop The Enlightened, a live-hybrid true crime drama taking place in the UK and India. He is a Supported Artist with Vanishing Point and is delighted to make his A Play, A Pie, and A Pint debut.
Please note this play ended on Sat, 03 June, 2023.